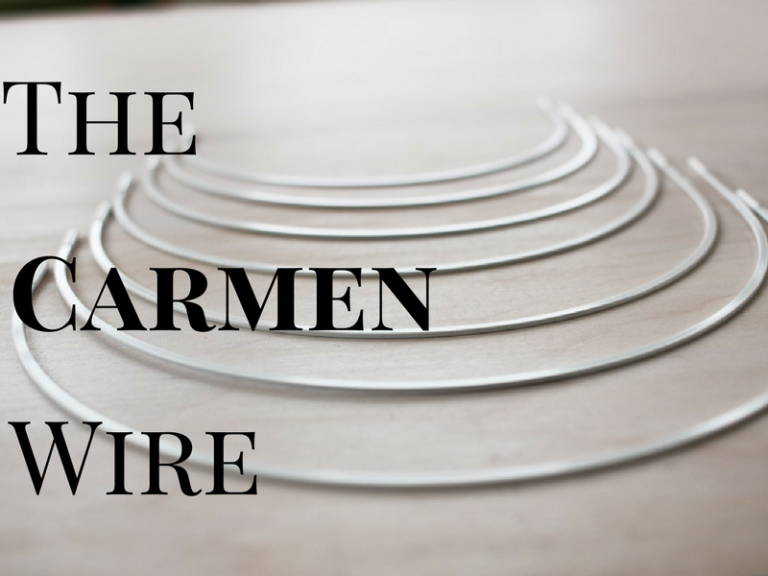 Hi All,
This post is all about my Carmen Underwire!
If you want to know more about underwire styles & the wires I offer check out – Underwire Styles & Body Types
If you're looking for more info on fitting underwires check out – How to Fit an Underwire
This is one of my new release wires (June 2017), and I think it's going to become a fast favourite. This wire is similar to a regular day bra wire, like my Round wire, but it's just a little wider and roomier! It also has a fairly vertical centre front, so it is great for people who need a little extra width in their wire, but need a narrow bridge! The name for this wire isn't quite as meaningful as some of my other wires – I just got this wire in stock, and was on a walk with my mom, and she said- 'how about 'the Carmen Wire'?' – huzzah- new wire name!
You can find the printable PDF wire  chart for this wire here: Carmen Wire Chart PDF