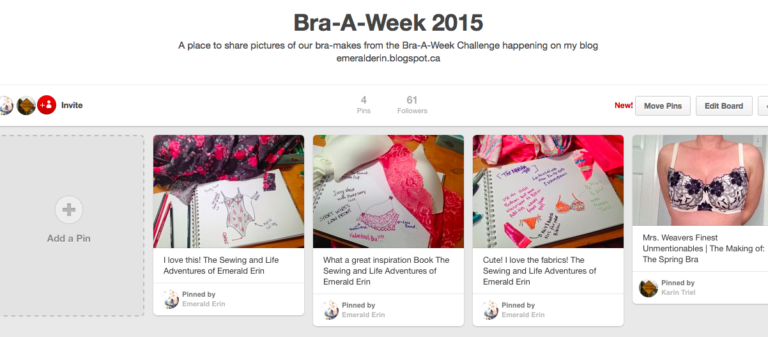 Hi All!!
Can you believe it's only a week until the start of Bra-A-Week?!
I'm SO EXCITED by all the response that I'm getting to this Bra-A-Week Challenge! and since there has been so much response I decided to make a Flickr group and a group Pinterest board to better share all the pictures!
Here are links to both of those: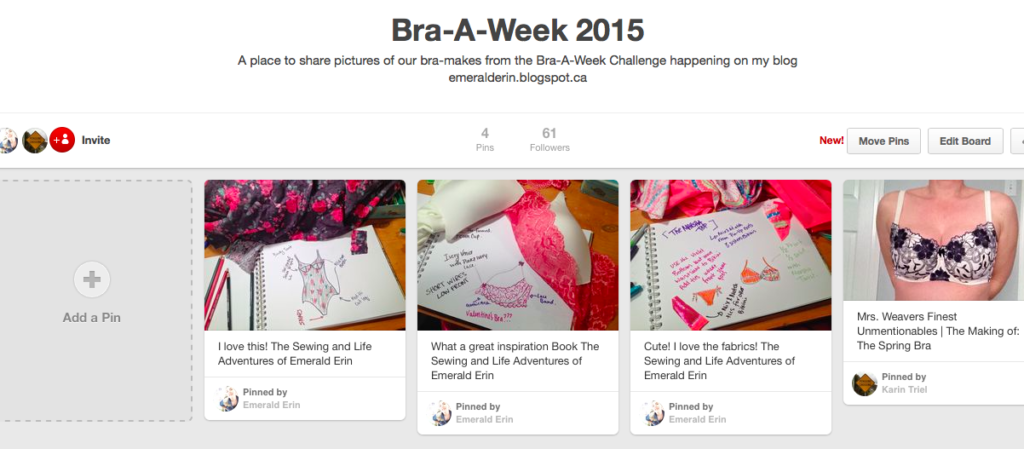 Just Follow the Pinterest board and leave a comment on one of the pins that you wish to be added and I will invite you to pin on it! If you don't get an invitation within 24 hours, then you can just send me a quick message and I will add you right away!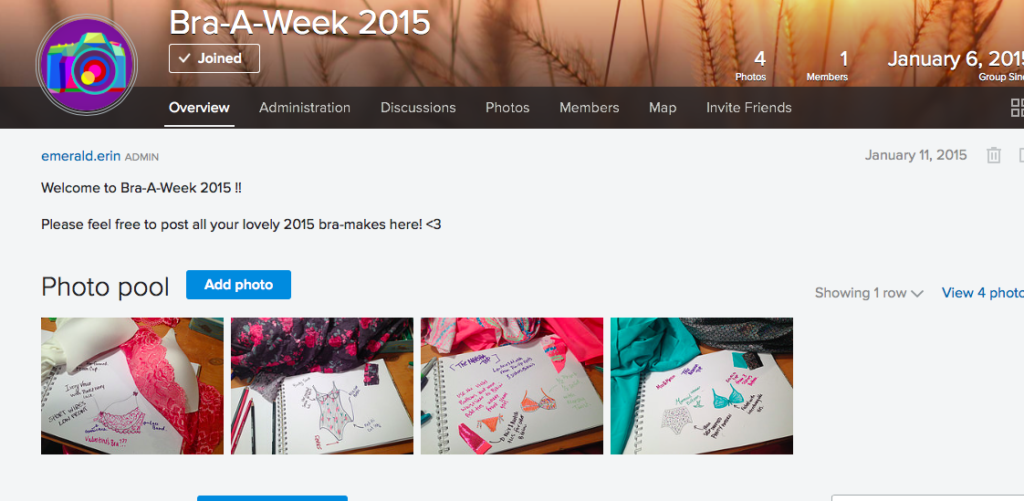 I'm pretty sure for this Flickr group you just have to request to join and I'll okay it!
——————————–
For those of you who did not see my last post on Bra-A-Week 2015, and don't know about it:
Bra-A-Week 2015 is a Challenge that I started for myself and friends to motivate me to do more personal bra-making! I also started it to meet other bra-makers online and to be inspired by this lovely online community!
Every Sunday I will be putting out a post with my bra-make from that week- and the bra-makes of anyone who wants to join me!
My personal goal for Bra-A-Week is to make myself a bra every week. It has to be for me, and it has to include an element of a bra- but it could be in a body suit, a bathing suit or with matching panties!!- it just has to have a bra. And I would like to tackle one new technique or bra design each week.
You can make whatever goal you would like to set for yourself! Whatever you think will inspire and motivate you! The only rules are:
1. You have to send : Picture(s) of your bra-make, a short description of the bra, and any links or contact info that you want attached
2. You have to send them to me by the end of the day (in Ontario Canada, EST) on Saturday
3. Send all submissions to [email protected]
I can't wait to see what you all make! and to post the ones I've already been sent!
One more week!
xo erin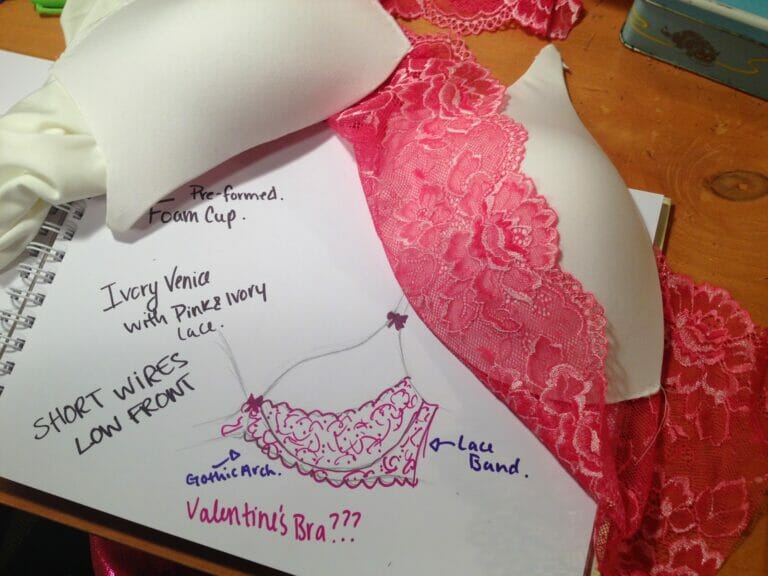 Hi All!
Can you believe that it's 2015?! How crazy is that!
This year I have one main resolution- and it is pretty specific:
I want to make one bra every week.
Now, in the hopes of actually achieving this, I have thought this out a little more.
FIRSTLY: I will only be committing to this for the first 3 months January to March.
 After which I will decided if I was crazy or if I can keep going with it! Bras will be due on every Saturday and posted every Sunday- starting with January 17th/18th
SECONDLY:  The bras in these first three months will be for me!
 I am so tired of not having many of my own self-made bras! After making myself 4 bras in boobcamp last May, I promptly lost quite a bit of weight- meaning that they don't fit properly anymore. I'm asked all the time if I made the bra I'm wearing- and I always have to sigh and say *no, not this one* – but NO MORE!!
THIRDLY: I'm not doing it alone!
Friends that I have met through courses at Bra-maker's have agreed to join me- so you may be seeing projects from my friends from Bra-maker's. My mom also might join me for some weeks- so you will get to see all their projects too!
Most importantly, I would love if any of you have any bra-making ambitions to join in too! All you have to do is make a bra- send me some pics and a short description on any Saturday and I would love to feature it in my post! (along with any links to your sites of course!) You don't have to do one every week to join- you can make whatever goal suits you! 
I've already started sketching out and planning my bras in my inspiration book!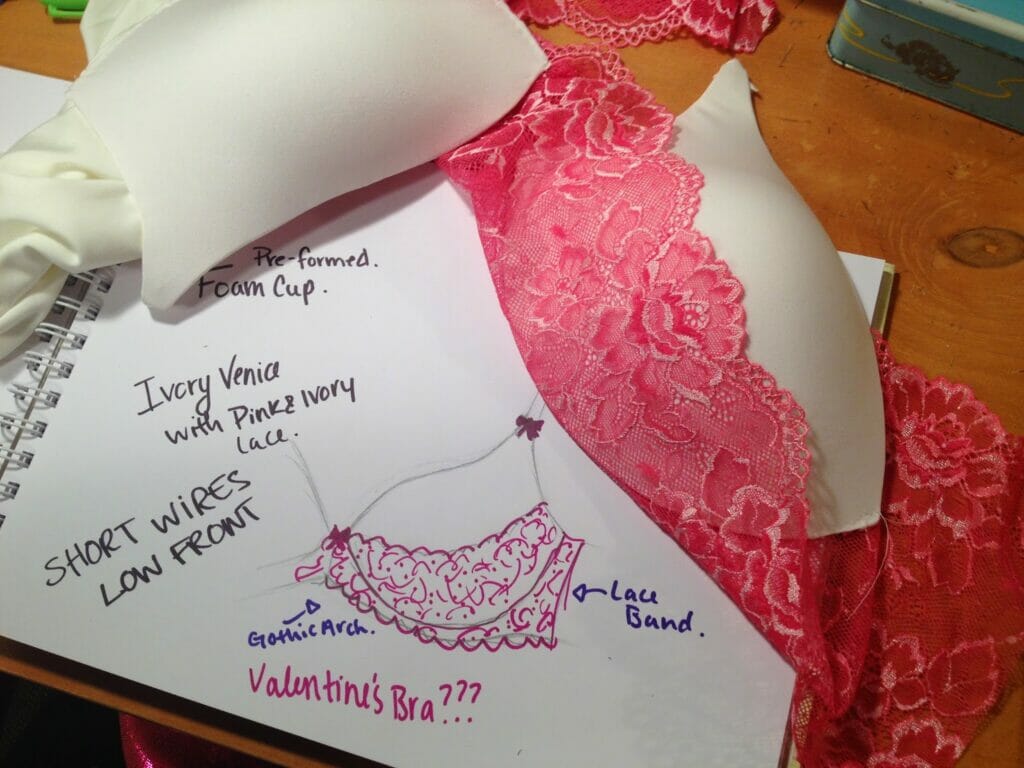 I also wanted to say that the challenge is more open than just a simple bra- it could be a bralette, it could be a bathing suit with a bra in it, it could be a body suit!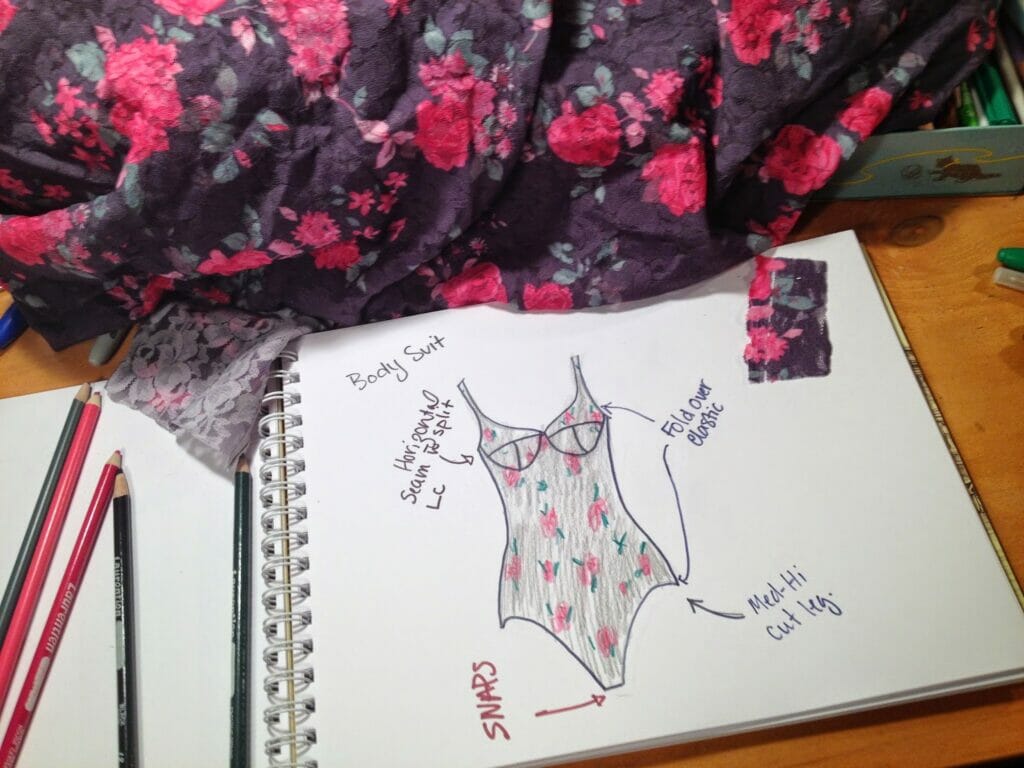 I'm planning two bathing suit tops since I'm going on a California vacation this February in the middle of the challenge!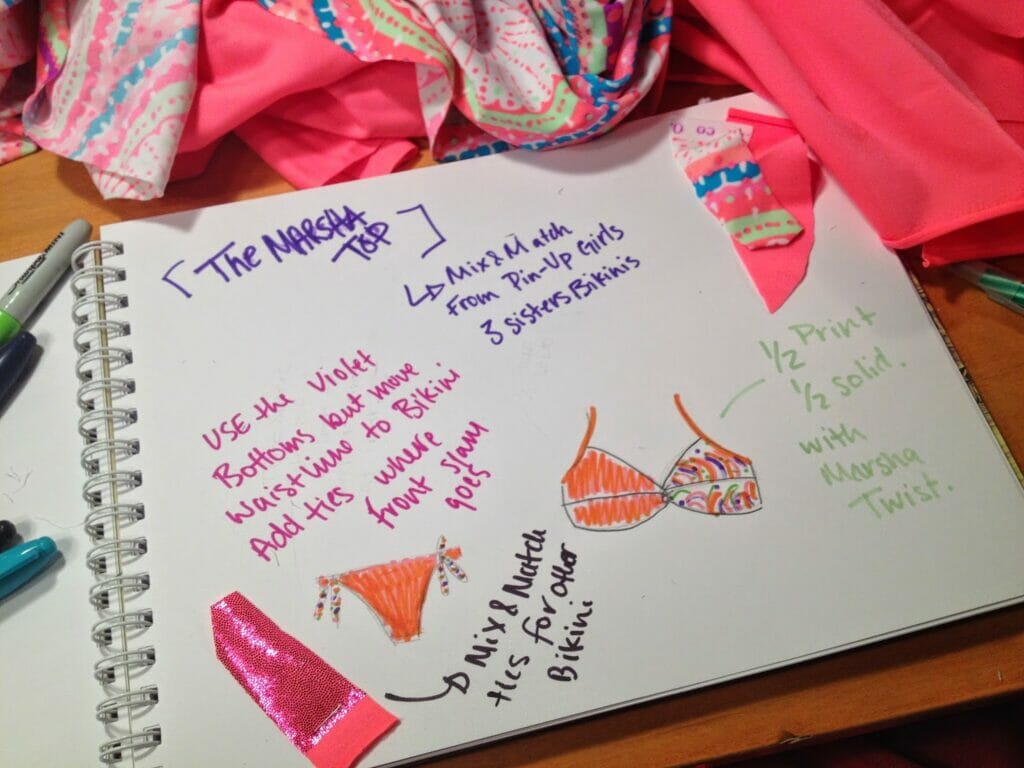 So excited for my mermaid bottoms!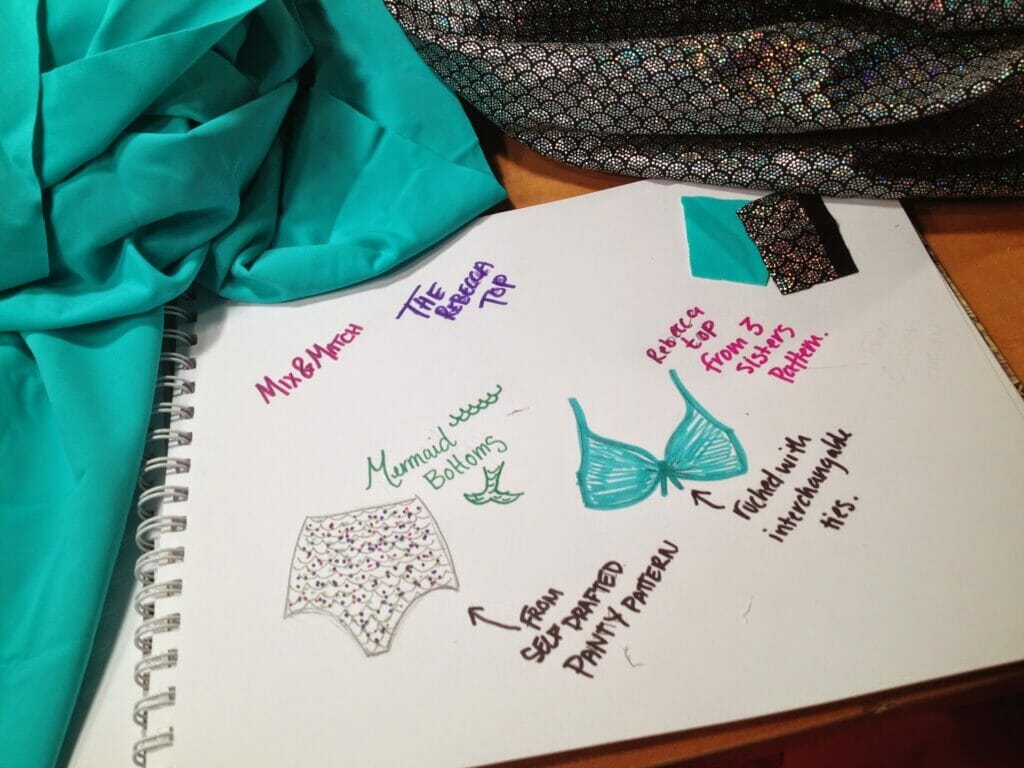 Bonus points for creativity, for matching panties, and for anything out of your comfort zone!
I am somewhere between excited and scared for this challenge- and I'm really hoping that some of you join me for this- whether it's coming back every week to check out my progress- or submitting your own bra-makes!
Yay for 2015!!
xo erin