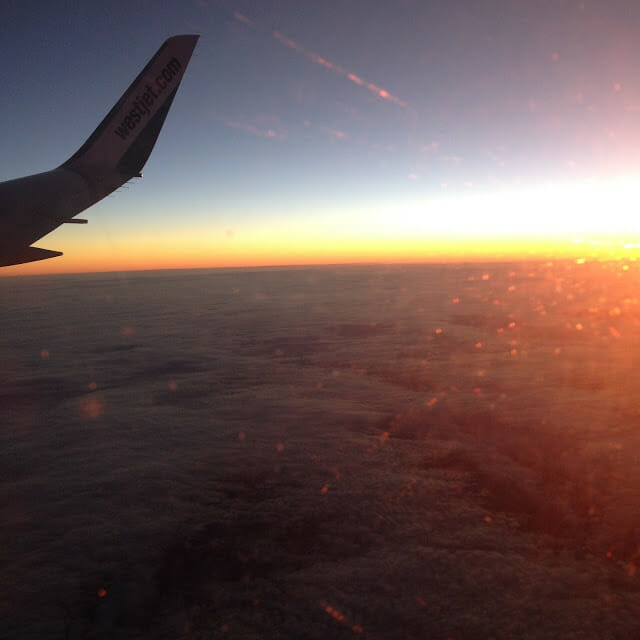 Hi All,
This has been another crazy week of adventure. An adventure that started out in Calgary and ended back home in Ontario.
The last week of my visit with Mrs.Weaver was a wonderful mix of time at conferences, time behind the sewing machine, time with Karin's beautiful family and time with some tea and chocolate.
And of course these pups 🙂
One day Karin treated me to one of her favourite Australian teas and raw chocolate! mmmmm it was so good, and we sat and planned out some of the patterns that we are working on together! So much coming up 🙂 🙂
My final two days in Calgary were spent helping Karin with her corset making class! It was so much fun! Everyone was absolutely amazing- and the corsets were really stunning! Karin will be doing a post on her class coming up soon! Shout-out to all the lovely ladies I met in the class- I miss you all!
Reflexting over my two weeks in Calgary, it's been fun, it's been crazy, it's been running around from place to place, eating new foods and trying so many new things! This is a photo of me sewing a breast prosthesis together as we ran out the door to a show, never a dull moment!
I'm so happy that I had a chance to share my work with so many lovely people! It was such an amazing two weeks 🙂 spent with one of my favourite people 🙂
Meanwhile, back at home mom & dad have been moving things into my studio 🙂
I'm so excited to get moving on this space!! It's going to be so amazing! And I can now announce that my grand opening will be on November 13th!! So if there are any of you lovelies in the Belleville Ontario area who would like to come to the launch- I would love to meet you!! I'll make sure to write a post all about it soon!
Right now, I really wish I could just curl up like Gibby and sleep for three days! But no chance of that for a while! Back to the studio for me! Can't wait to catch up with you all next Saturday!
So that's been my week! How about you? anything cool and exciting? ordinary and routine? And plans coming up?
I always love hearing about you 🙂
xo
erin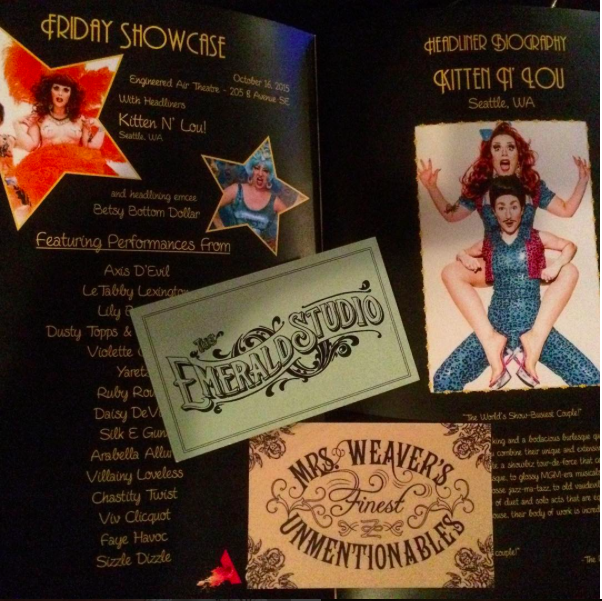 Hi All!
Wow this has been quite a week! Really an overwhelming week, and it went by so fast! I started my week, just getting home from camping in Pennsylvania and now I've ended it in Calgary! What a ride!
After getting home from camping, of course I couldn't just stay put, I had to head to the city to meet up with two good bra friends 🙂
It was a day full of fabric, and chatting over drinks on a patio in the sun 🙂 With some super talented bra-makers:
Julia of Ellesmere lingerie– a new indie lingerie designer!
&
Holly of Intimate Underpinnings– a custom bra-maker from Portland!
Love you girls! 🙂
Then the middle part of my week consisted of some turkey eating & visiting with family for our Canadian Thanksgiving, but mostly a panicked flurry of corset sewing and prep for my big trip!!
And before I knew it I was in the airport waiting to board my flight! Watch out Calgary- because Emerald Erin is coming to town!!
And of course the raison d'être in Calgary is of course the most fabulous….
Karin of Mrs.Weaver's Finest!!
the most amazing hostess & friend a girl could ask for! -this was my morning view, sipping my tea 🙂
I've hardly been in Calgary for 48 hours and we've already been hard at work! (I love my job!) Sharing bra theory, corset makes, inspiration, plans for the future!
Karin has so much amazing happening in her life & business right now- such an inspiration! And I'm so happy to be a part of it all!! And you will all be part of it too!!
And of course there isn't a better way to kick off our visit than a burlesque show from the Calgary International Burlesque Festival last night!! all I can say is WOW!! there are no words for how much I enjoyed this show! just amazing!!
And we get to go again tonight for the Saturday Night Cabaret!! And with a booth to show off our custom corsets! So if you would like to come out and see us- we'll be there!! 🙂
*Photos courtesy of @mrsweaversfinest on Instagram
If you would like to follow all of our happenings this week make sure to follow us on instagram! @mrsweaversfinest & @theemeraldstudio and you can also follow our hashtag #emeraldweaverproject!
I promise it will be worth it! 😉
All of this burlesque talk is making me think of last week's corset! If you haven't checked it out make sure you head over and see it along with all the other fabulous submissions this week on the Bra-A-Week Challenge! 
I'll be wearing this outfit to the Saturday Night Cabaret tonight! so excited!
Wow I can't believe all the amazing things that have already happened this week- and all the things that I have stacked up coming for this week! It's going to be quite the adventure 🙂 And I'm so happy I can bring you all along 🙂
Until tomorrow with the next Bra-A-Week!
xo erin