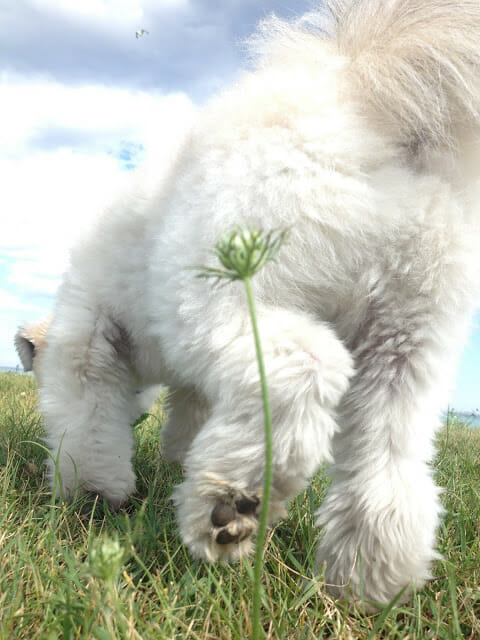 Hi All!
How are you this week?
My week has been all over the place- lots of meetings, lots of delays *sweats*, lots of sewing and lots of family! Thankfully I bought myself a new planner with lots of space!
So firstly you may have noticed that I don't have my Etsy store up yet.. I'm sorry! There have been a number of delays in figuring out the best shipping methods and trying to reduce shipping costs (Canada Post is astronomical!!) I've also decided that for the launch of the store and until I get a handle on it, I'm only going to be shipping to Canada and the USA. I know, I know, I'm sorry- and I promise that it won't be forever! Only for a little while, until I figure it all out!! But that being said I WILL be launching the Etsy store THIS WEEK- (even if it the only thing I do!) So make sure you keep your eyes peeled for that!
There have also been more delays with my studio space- waiting for city approval for the renovations, and some other renovations that need to be done- it should be mine for the fall..  I will have it one day *sighs*
———
In other news- the blog – if you didn't see this week I did a tutorial on sewing swimwear straps two ways!
I'm also going to be posting tomorrow for Bra-A-Week with this little red number I made this past week 🙂 (yay for instagram selfies) You can look forward to this tomorrow.
————
In other news I've had a lovely week with the fam 🙂
Another waterfront day with the sister and the puppy 🙂
Have you ever seen a happier puppy?
Snap-peas from the garden 🙂
So many nice things- I wish summer will never end!
I've been really trying to work on my patience and stay relaxed about all the delays with my Etsy shop and my studio space- taking advantage of the extra time it's given me to have fun days out in the sunshine, and to be exercising (and working on more future plans 😉 ) – but I have to say that it is stressing me out a bit- just nagging in the back of my mind * takes a deep calming zen breath *
How do you handle slow-ups, challenges and set backs?
Have you been enjoying your summer?
xo erin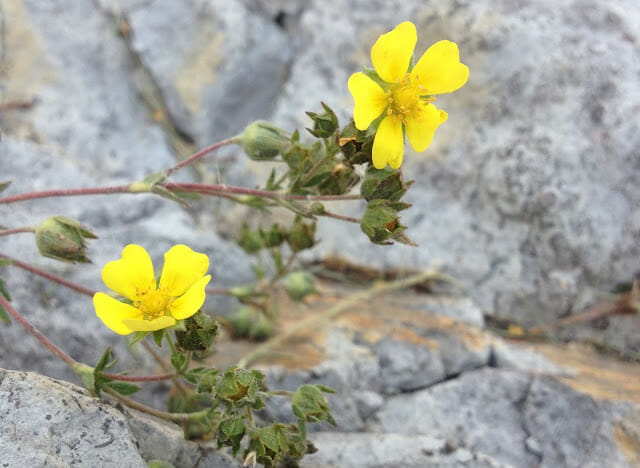 Hi All!
I've had a busy week- what about you?
It's been another week with a million little things. I'm feeling like a bit of a hamster on a wheel right now!
One of the first things on my list this week was getting some swimwear kits together for my upcoming Etsy shop, figuring out what all I was going to put in them, how much they weigh, shipping and the rest.
I'm loving all the prints I picked out! And I am so eager to get this Etsy shop up and running! I think I'll be able to launch it sometime this week! So you an expect a post about that!  🙂 🙂 🙂
A quick question- what do you want in a swimwear kit? What types of prints are you most drawn to? I just can't help myself with the bright prints!
The next thing I've been working on this week is the progress with the tables for my shop!! And I have new additions- firstly my big beautiful cutting table! (I will be properly fixing the mat down to the top as soon as the legs dry!)
It has joined a fleet with my two student tables and another cabinet table that will be a good cutting table for students!
This week has been all about painting the table legs! I picked this nice grey colour! And mom and Gibby helped me get everything painted! It's so exciting how it's all coming together! Thanks mom & dad! (and Gibby for the moral support!)
Aside from all this lovely business and studio prep I've managed to go out and have lots of fun too!!!
Last Sunday I celebrated my sisters birthday with her! And we got take-out thai and brought Gibby to the waterfront! (we all had a blast!) Happy Birthday Kristie!! <3 <3
I also went and explored Port Hope with a friend- all for studio and signage research of course! (and maybe just a little bit of cookie and latte time)
And we may have stopped to see Magic Mike XXL in the evening, purely for research purposes of course. In case I have to make an exceptionally revealing mens bathing suit for a client. I may have to go and see it again and get a second look though… just to be extra thorough in my research.
And the last cool thing I did this week was some raspberry picking with my mom 🙂 The bushes are overflowing with them! It's definitely the year of the raspberry!
That was my life this past week, summed up on a Saturday!  I think I achieved a good balance of work and fun! Maybe a little emphasis on the fun! But it summer after all!
How was your week? Did you do anything fun?
Also let me know if you're enjoying these posts. I know I'm a super nosy person and I love to know what people get up to in their day-to-day lives (I watch too many vloggers on youtube..) are you one of those people too?
Hope your weekend is awesome 🙂
xo erin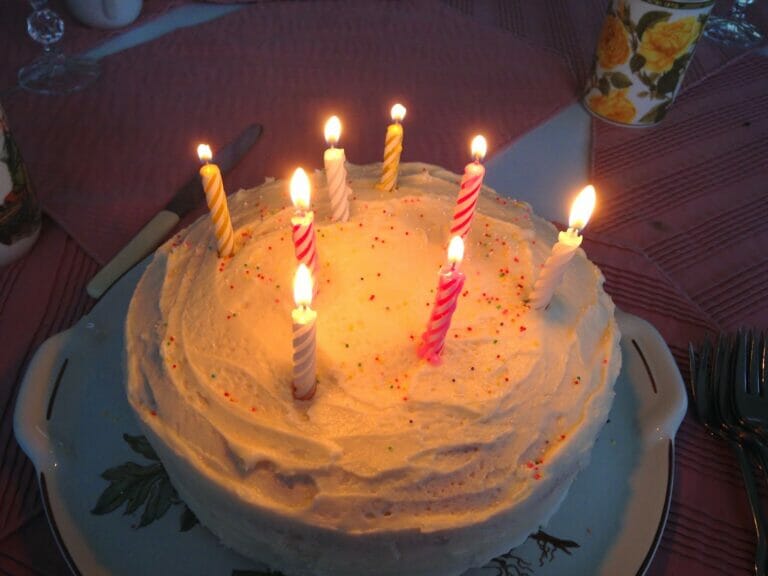 Hi All!!
I'm super excited because today is my BIRTHDAY!! YAY I'm 23!!- so about halfway to becoming the crazy cat lady I am destined to be!
I also wanted to say sorry for my entire lack of posting last week! Things have just been really crazy busy, with friends, working and lots of sewing!
One of the things keeping me busy was my birthday dinner at the Grandparents!
Which of course means steak and lots of wine!
mmmmmmmm
And of course cake! and don't be mislead by the candles, I am indeed turning 23 not 8 lol.
Sisters picture!
nomnomnomnomnom – this is the lightest and most delicious cake ever- aren't grandma's the best!
So besides eating my weight in cake, I have also been sewing up a storm, although not very much for myself. Mostly top secret projects for Bev– and I also whipped out another Islander Jacket for my grandma, who after seeing mine, promptly said "I want it!". I only have the buttonholes left so it is pretty much finished:
You can see the similarity to mine lol- jacket twinsies!
I also have a number of posts planned coming up:
Like the mystery behind the blue leather in this sneak peak from forever ago:
The tutorial I promised on this necklace I wore for MMMay14:
An interesting way to use these fabric makers:
A hair dyeing tutorial on my new hair look! sneak peak!
And finally a new bathing suit- that I'm aiming to have finished for a my birthday party being thrown this Friday! which I will say nothing about other than.. sheer… white.. and chevron.. that is all 🙂
Lastly, but perhaps most importantly I would like to say a HUGE THANK YOU to everyone reading this!
This year has been so overwhelming for me, I have to say that at the start of being 22 I felt really lost, fresh out of school, no job, didn't know where I was going next. Then I started this blog in October for something to do, to keep track of all my creative endeavors and hopefully join the lovely sewing community, I didn't really think it would go anywhere or that anyone would really read or follow, and now I have over 100 followers!!?! OMFG!?
Blogging gave me so much motivation and inspiration- I pushed myself even further with my sewing when I took Beverly's course this March, and again with my mom this May– and now, not only am I doing what I love and being creative, I have a job in it!! I feel like things are finally coming together, and as such an inspiring and lovely online community I really have to give my thanks out to everyone that makes this community so great- so thank you, for really turning my year around and making 22 one of the best years I can remember!
Now on to 23, which I have a feeling will be even better!
xo erin