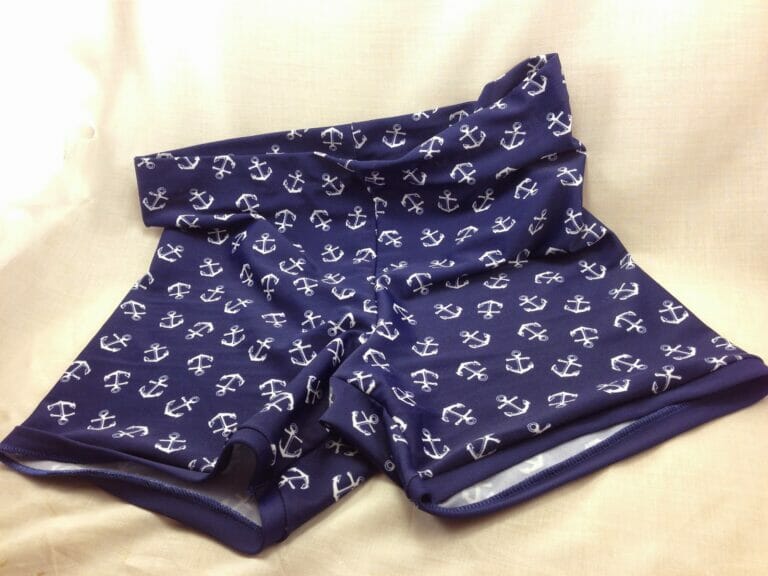 Hi All,
Mom made some shorts!! Super cute little bike shorts in a nautical fabric.
And they fit really well too- she even wore them in a sailing race! – shorts selfie!
Mom used the Jalie leggings pattern, and some of the nautical swimwear fabric I bought at Ann's back in March durning master swimwear.
And then she used matching navy to make a band to finish the bottom of the legs.- so sharp!
Just zip them all together on the serger!
So cute- I want a pair!
And so quick to whip up! They look great on mom too- definitely helped her in the sailing race!
I'm going to get her to put them up on her Pattern Review so watch for that if you like!
Hope you're all having a marvelous Monday!
xo erin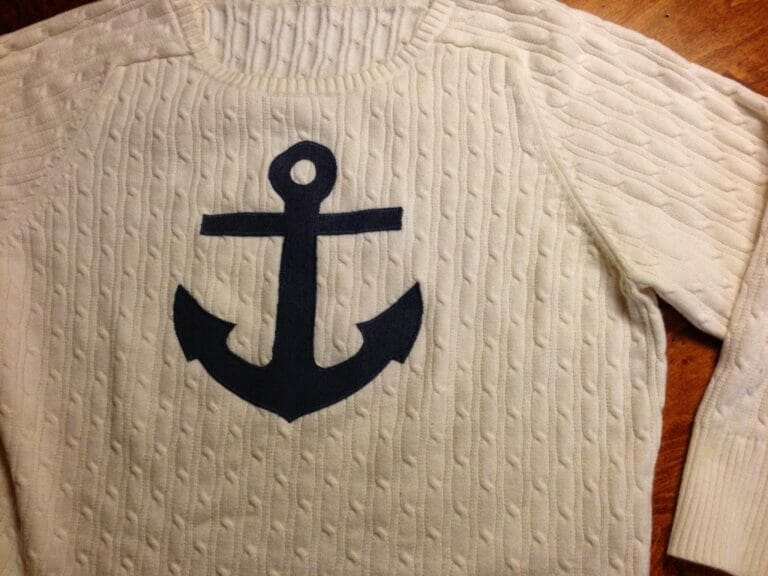 Hi All,
Today is a Mom Monday, meaning that I have a project from my mom!
This one was pretty simple- an applique project on an old sweater that had a stain.
You know when you have an old sweater that you like and that has potential, but it's a bit boring and has a stain right down the front? well here is a wonderful solution to that problem.
Mom started off with this sweater- simple white, thin, cable knit- and of course with her love of all things nautical she was like "this needs an anchor!" – so she printed a clipart anchor off, and cut it out of a thin light denim and iron-on adhesive.
Then simply ironed it on to the front (covering the stain), and then did a little zig-zag around the edge in a matching thread to fully secure it.
It gave a really neat finish, and doesn't it look so cute!?
My sister modeling it!
So there is a really quick and simple sewing project, especially if you're looking for something that you can whip up quick and enjoy!
Hope you're all having a marvelous Monday!
xo erin