Hi All!
I thought I would give you a really quick and easy tutorial this Valentine's! Something that is quick, easy, and doesn't even require making a whole new bra 🙂
A couple months ago, I got these new ring hooks in my shop, which are great for hooking your rings together and turning your bra into a racerback style. But my mind has been buzzing with all the ideas and possibilities since, and I thought this idea would be perfect for Valentine's day- a Removable Bra Harness- perfect for those days that you want to add a little extra something to your lingerie, and for those days that you don't 🙂
You can really chose any bra for this, but I decided to chose this black lace bra I made last year, because I thought it could do with a little revamp!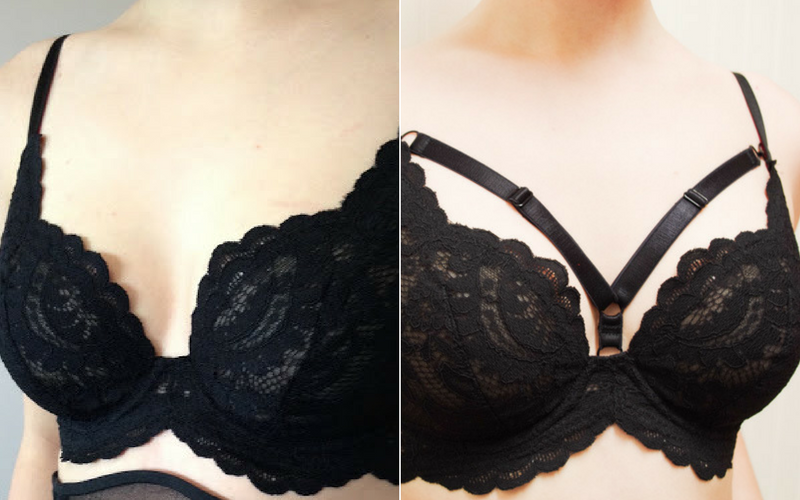 It really adds some va-va-voom! 😉
So let's get started!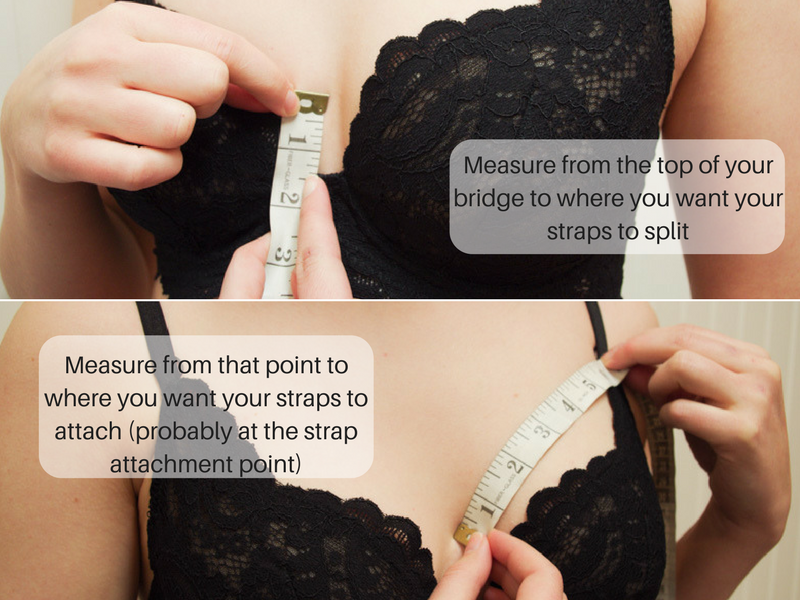 For me these measurements were 1 3/8″, and 7″- this will depend on where your straps are attaching and your size, but don't worry too much, they are adjustable!
Also- at this point- if you know that you don't need any extra height from the top of your bridge, and you just want to start with the 'Y' strap- you can just omit that extra short strap and attach your 'Y' straps right to a ring hook 🙂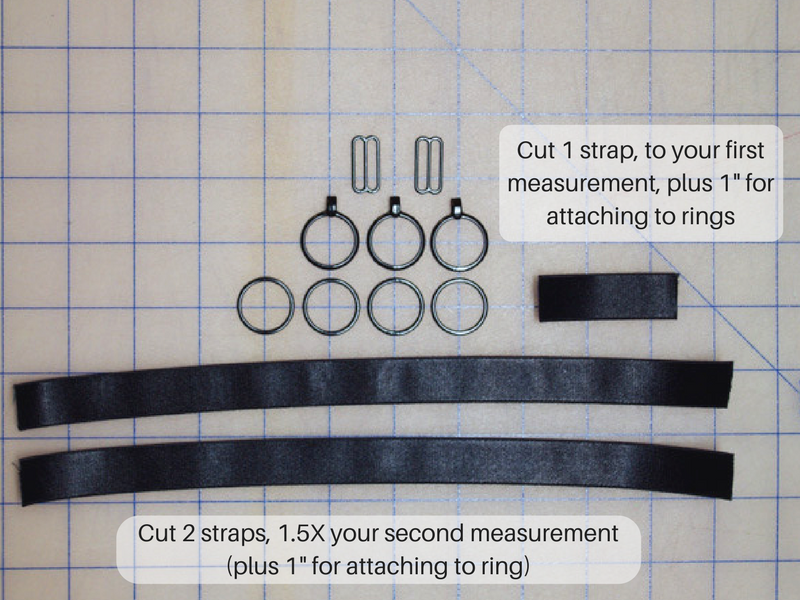 I always love to lay everything out that I'm working with, so that it's so easy and no pieces get mixed up!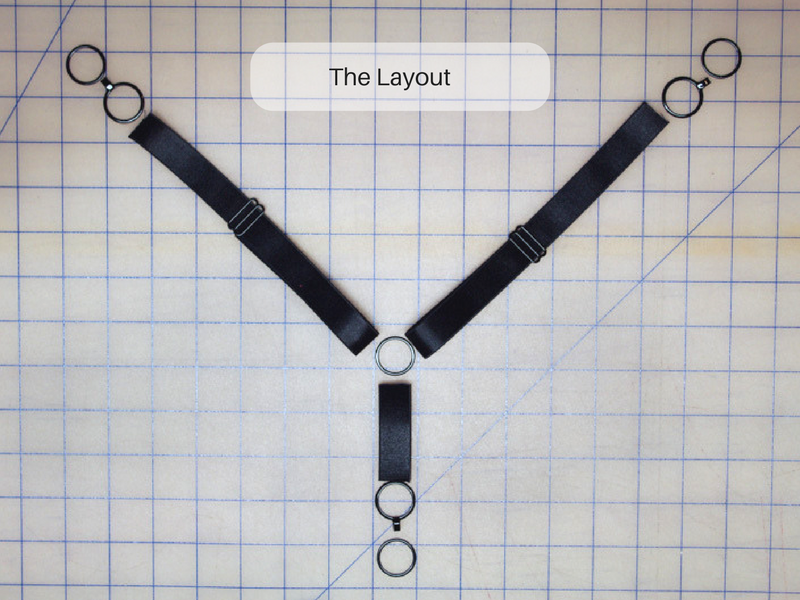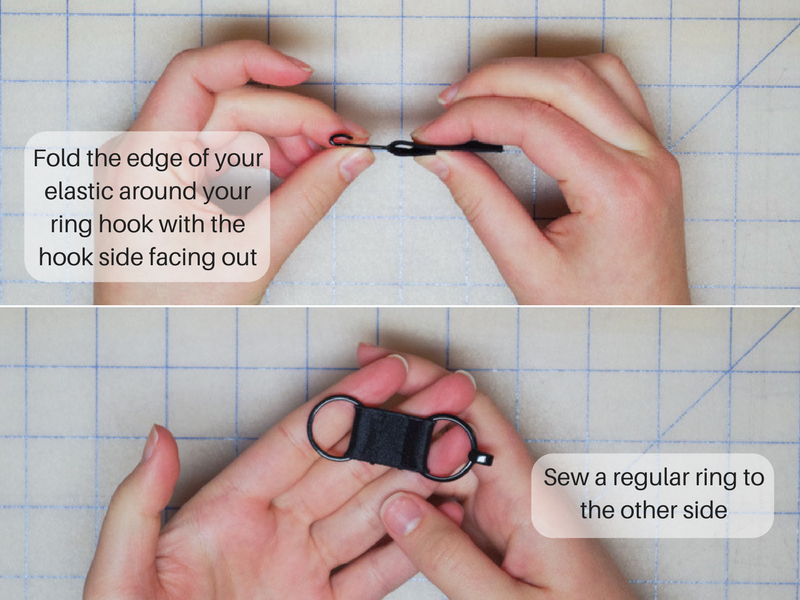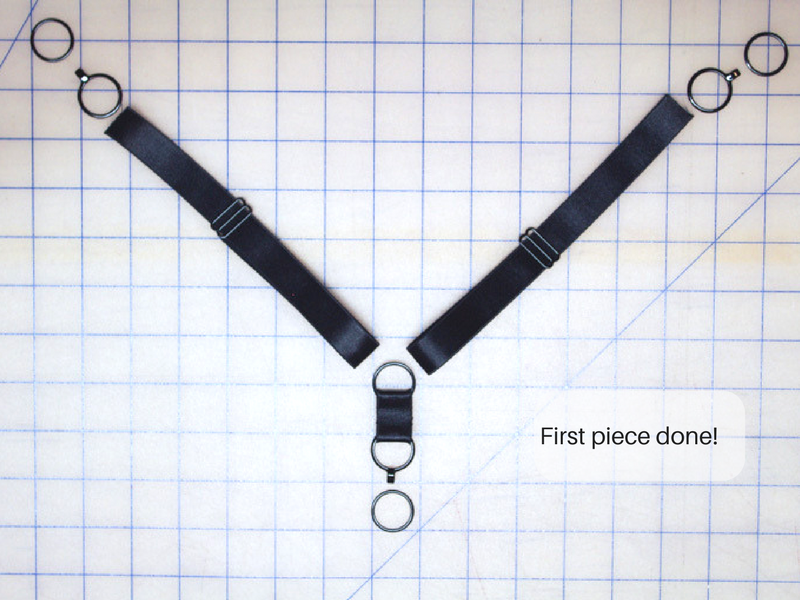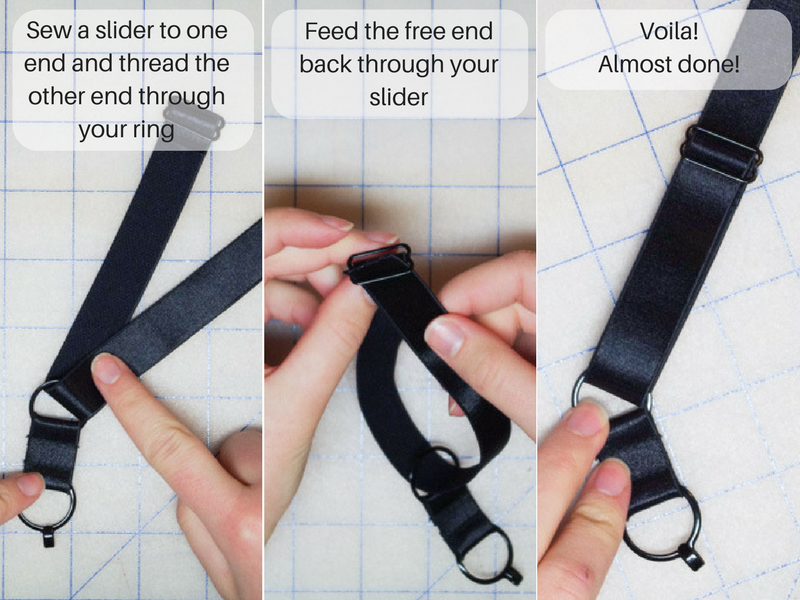 I sew the hooks facing up, because I don't want them against my skin- comfort is always important!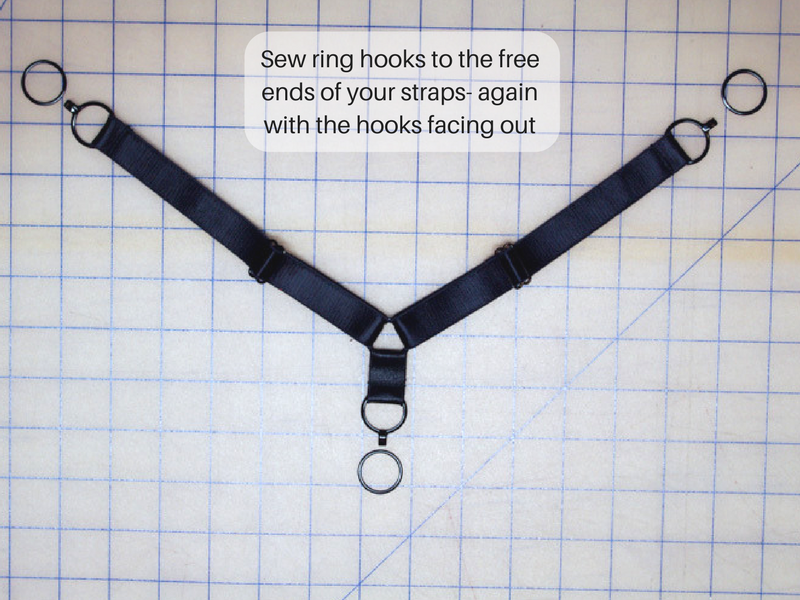 Now to sew the rings to the inside (or outside if you want to see them) of your bra, to attach your harness- if you already have your front strap attached by rings than this will be really simple, and you will only need to attach a ring to your bridge.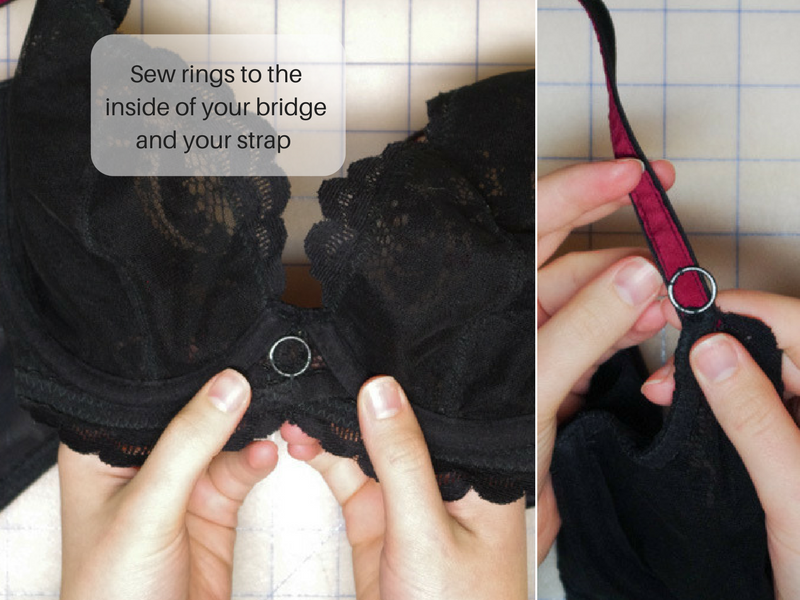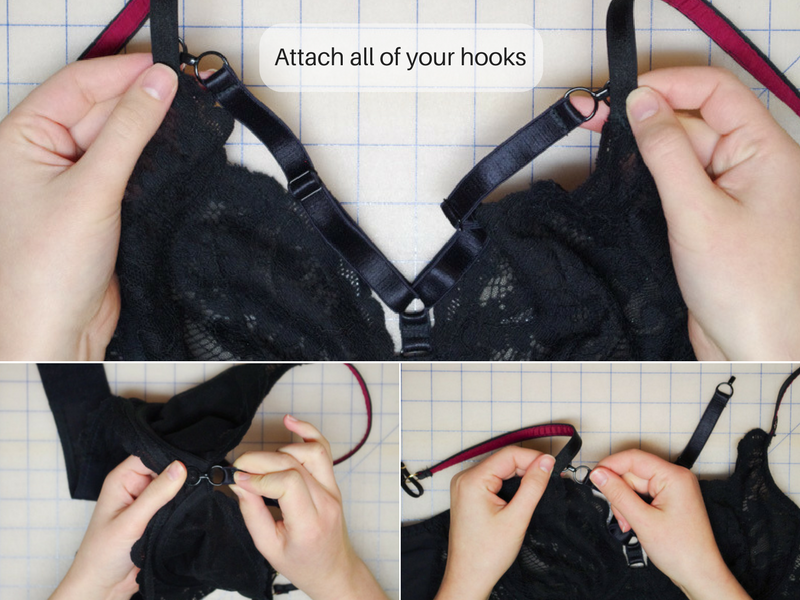 Voila!!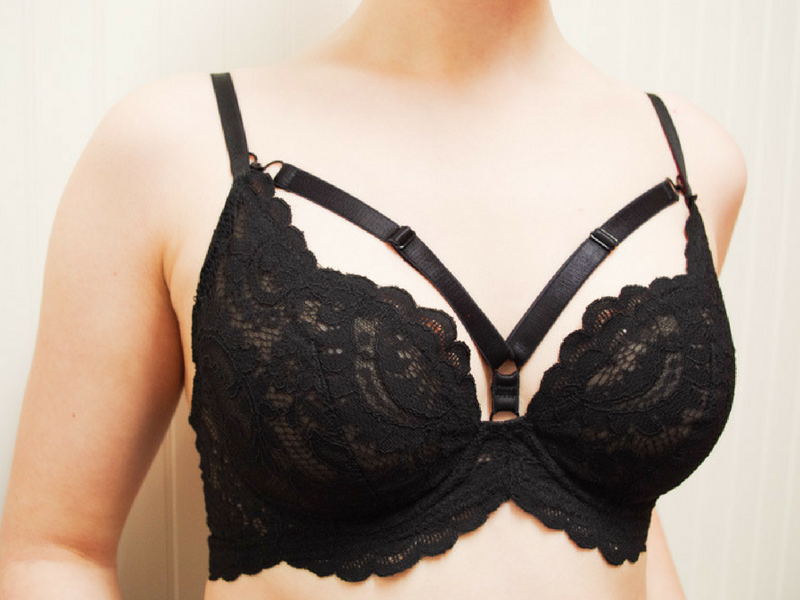 And of course you know I would leave you hanging – of course I have a kit for it 🙂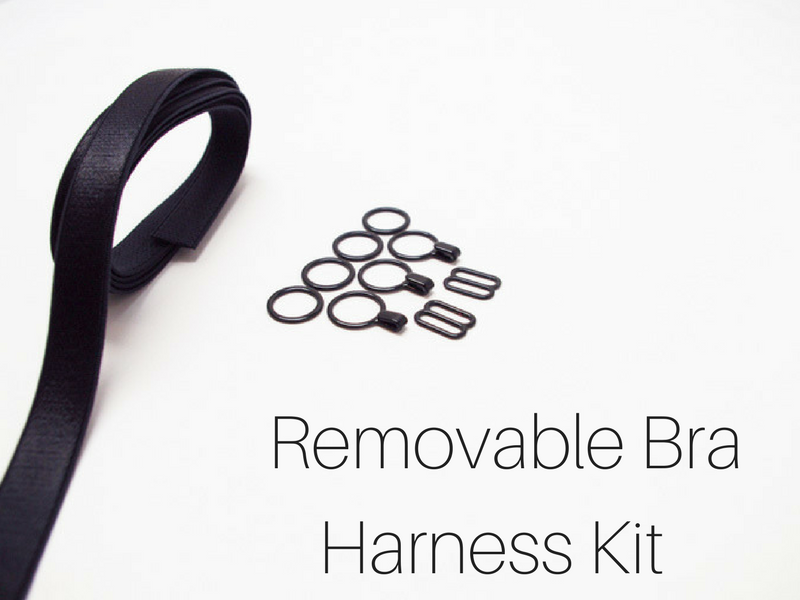 Super simple, and perfect to add to any bra kit 🙂
Do you love strappy little details on your bras like this? Are you making anything special for Valentine's Day?
I always love to hear from you!
xo
erin