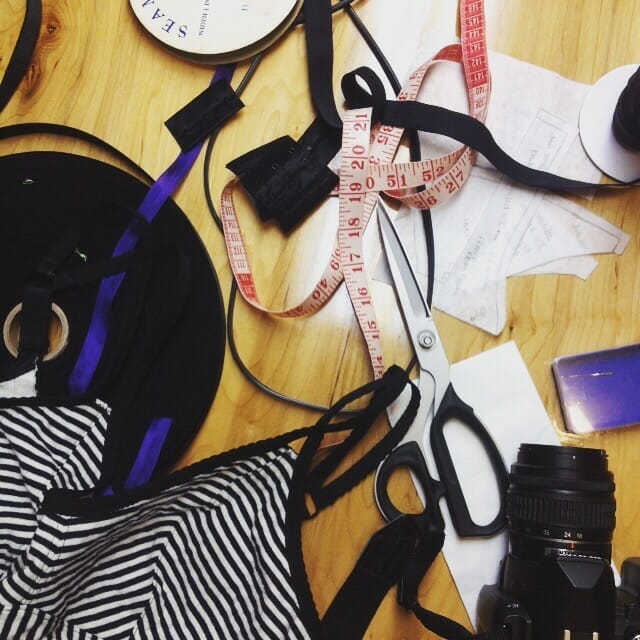 Hi All!
I mentioned about a week back that I was having a Bralette Class at the The Emerald Studio, and I thought I'd share a bit of that day with you since it was such a fun time!!
The day started out with a custom drafted pattern, a moment to get the sewing machines set up and a cup of tea!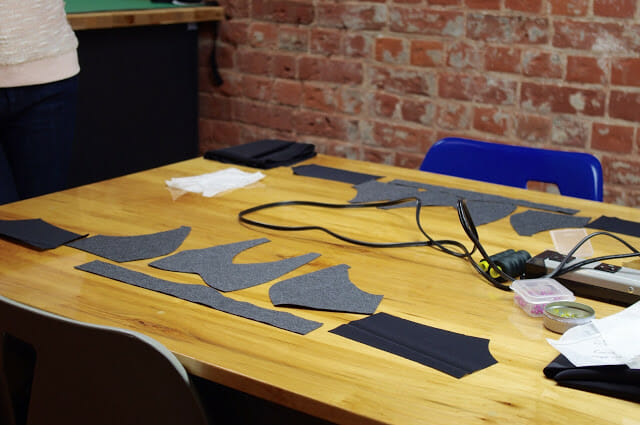 Then pretty soon the fabric was selected, the patterns were cut out and it was off to the sewing! Sharing tips and techniques and construction methods 🙂 chatting away! There's nothing like a day of sewing with a group of women- so much fun!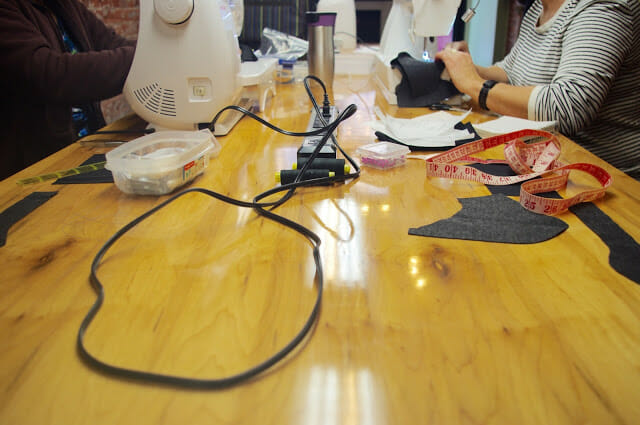 The day went so quickly with tips and techniques and teaching, that all the sudden it was the end of the day, the second fittings were over, and there were two beautifully made and fitted bralettes ready to be take home and loved 🙂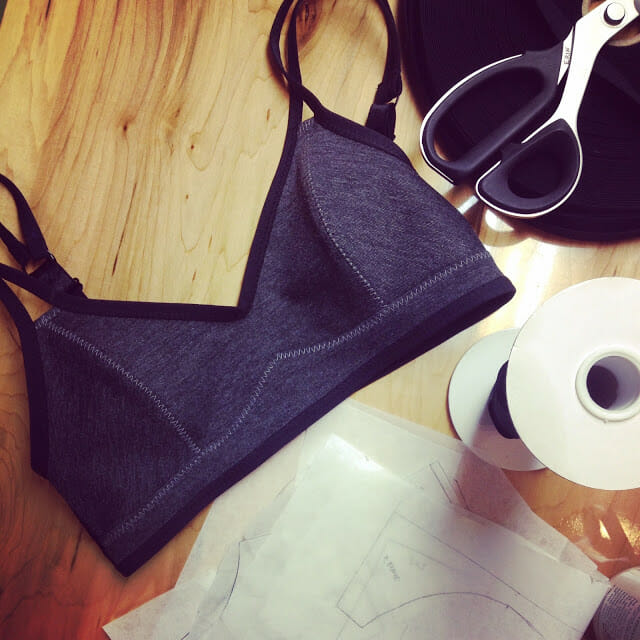 It was such a good experience, and I can't wait for my next class!!
Do you love sewing classes? What's your favourite class you've ever taken or taught?
xo
erin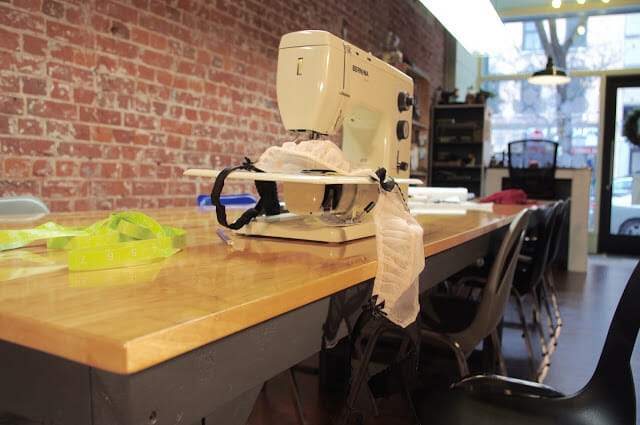 Hi All!
I thought I would tell you about the first class coming up at The Emerald Studio!
This class is a one-day class where you learn to make a bralette, specifically the bralette that you've seen me make on my blog so many times! (yes I love it!)
Since I don't have my pattern available yet, and because a custom pattern is always better anyways 😉 you get a custom pattern drafted to your measurements for the class 🙂
I'm going to have a variety of fabrics available, and we're going to get fun with it! Since it's not an overly intensive class there will be lots of time for little tips and techniques, along with lots of fun and creativity!  And I don't know about you- but those were pretty much all my goals for New Years!
Whether you want to make your bralette into very pretty delicate lingerie piece…
Or you're looking for some cozy flannelette to lounge in this winter 🙂
It's all up to you!
If you want to see more about the classes at The Emerald Studio make sure to check them out on the classes page of my website. Or you can always send me an email or leave a comment 🙂
Are sewing classes part of your new years goals for 2016?
xo erin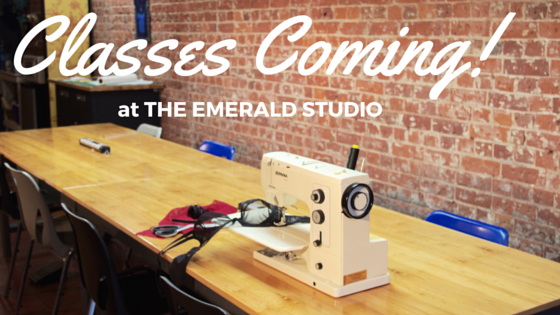 Hi All,
Today I wanted to tell you about something really exciting!! I'm having classes at my studio!!
I now have my class list up and my calendar all set for January – April!
I'm teaching beginner to advanced level classes in bra-making, swimwear and corsetry!
And they are all going to be hosted at my studio, The Emerald Studio!! at 213A Front St. Belleville, Ontario, Canada!
I'm so excited to be starting my classes in the new year!! I can't wait to meet some of you lovelies, and share so much of my bra-making knowledge!
And if you're still deliberating on exactly what you want for Christmas, you could always ask for a gift card towards a class or a custom bra! 🙂 There is no better gift 🙂
To book a class, or purchase a gift card you can simply:
stop in at the studio
call the studio at 1 (613) 929-3399 (from tues-sat 12-5 EST)
or you can send me an email at [email protected] !!
YAY!! I can't wait for the new year to come and classes to start! It will be back to school for me this January! How about you?
xo
erin