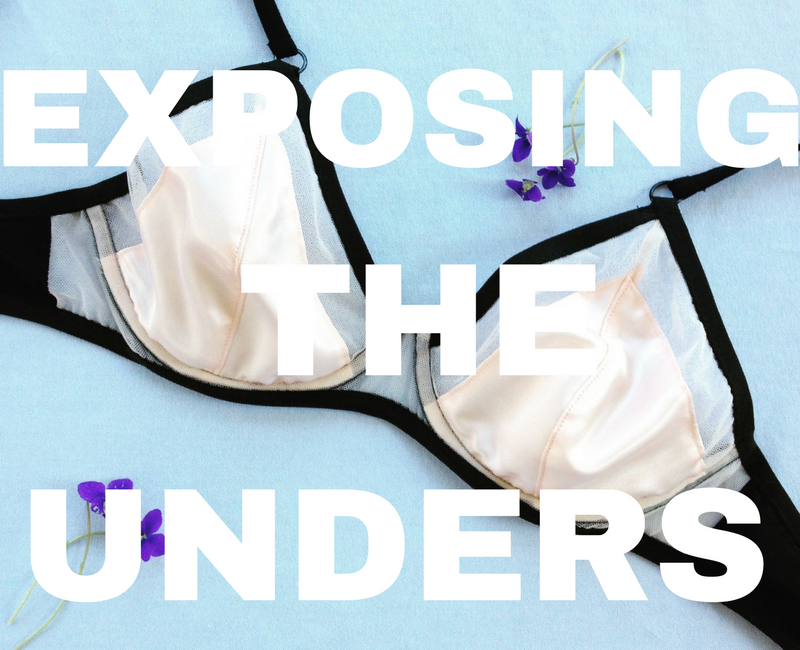 Hi All!
This Sunday I have an exposing the unders on one of my favourite bras- Dreaming in Silk. This is one that has seen lot of wear since I made it just over a year ago. There's something about it that is so perfectly me- it's a relaxed fit, it's has nice lines and is soft but not too girly? I don't know, I just love it, and I wear it all the time. So I thought it was the perfect choice to deconstruct for you today!
— Very quick PSA first —
If you didn't already read in my Reflections & Resolutions post- I'm bringing back my MONTHY ROUND UP!! and I want to add any bra news in there too! Just like before, they will be the last Sunday of every month- and it's a great way to come together as a community, show off your gorgeous makes, find other bra makers and know what's happening in the boob community.
So, if you've MADE A GORGEOUS BRA/SWIMSUIT/INTIMATE APPAREL, or if you've WRITTEN A TUTORIAL on lingerie or swimwear making, or generally have any BRA NEWS that you want to share- then please send pictures, descriptions and links to:
bra.a.week@gmail.com
Now that that's out of the way- let's dive in!