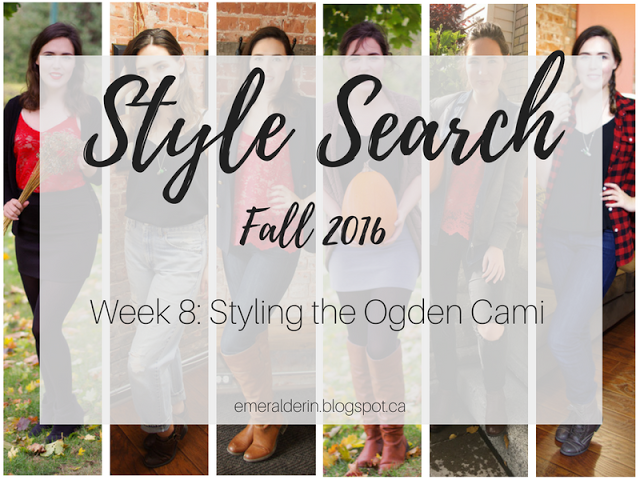 Hi All!
How has your fall been going (or spring if you're on the other half of the earth)? Have you been able to work your way through the style changes of the season?
If you're having a hard time, and feel like you want something quick and easy to sew that will give your wardrobe a boost – then I can highly recommend the Ogden Cami!
It was pretty great for styling this week!