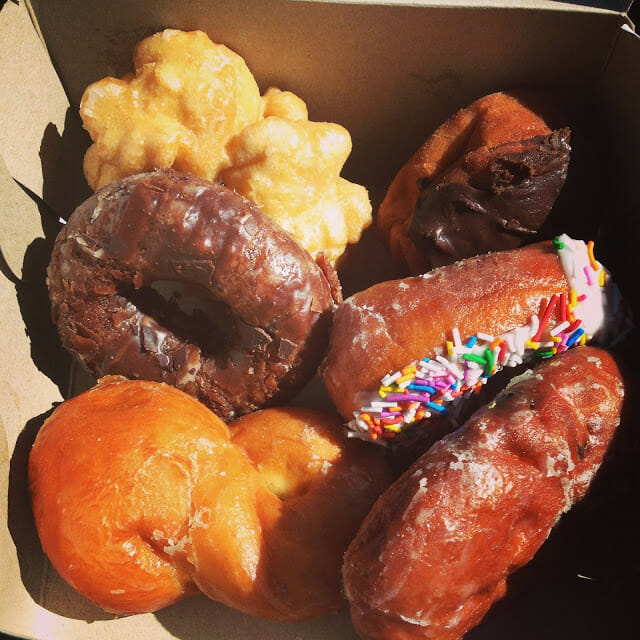 Hi All,
Saturday rolls around once again- wow that week was gone in the blink of an eye- was your week over quickly too?
I've had a pretty busy week- organizing, out in the summer air and hanging out with dad! I'm also putting the final touches to my Etsy shop, waiting for the last couple details to come together- and it will be up and running in the next couple days! With the bonus of an early release of my bra kits along with the swimwear kits!! I'm so excited!!
So other than running around getting everything together for my shop- I was a very busy bee this week. Part of my week I spent sorting and organizing through everything- with all my supplies coming in my house filling up with piles in every corner and I needed to stop and put it all together!
One of the best organizing jobs was going through all this vintage lace from my grandmother. There was some gorgeous little finds in there!
And I had my sleepy little helper with me, who was happy to keep any fabric I set on the floor warm for me- how thoughtful.
Sorting through all the vintage things I had a chance to go through my 1911 copies of 'The Young Ladies Journal" – which are all gems! It also got me thinking about my sign design for my studio!! I've found a local sign-maker who is crazy talented and also loves the idea of a 1910 vintage-sewing machine type font! So I'll make sure to update you on the design of my shop sign too! 🙂
My dose of outdoor summer fun for this week was hanging out with one of my best friends Jenn 🙂 🙂 She moved out to B.C. last year and I haven't seen her in SO LONG- it was a blissful day <3 <3
We went to these waterfalls up where my grandparents used to have a cottage when I was growing up- It's so much fun to walk through them, play in them and sit under the falls while the water rushes over you!
Naturally I slipped and cut open my finger (thankfully as we were leaving) And Jenn had the best first aid kit- consisting of tissues and electrical tape. Always in good hands 😛
But I quickly consoled myself with donuts- these aren't just any donuts though, these are Dooher's Donuts – arguably the best donuts in the whole world, and I may or may not have eaten 1/2 of all of these..
My other outing this week was a supply run to Toronto with my dad 🙂 Lots of little things for setting up the business, some stops for dad- and best of all a good dinner with some beers 🙂 This time we tried something new and went to Cravins Caribbean Grill. I had a jerk chicken roti- and OH MY was it good! And some excellent Jamaican beer to go with it of course!
The other cool part of my week has been the #sewphotohop on Instagram hosted by @houseofpinheiro I am LOVING it!! and meeting so many fellow sewists 🙂 And so many gorgeous pictures with great themes! So make sure you check that out and join in if you aren't already! And if you are participating- make sure to leave your instagram info in the comments so I can follow you!!
Otherwise my week was full of lots of little things, meetings, Skype calls with long-distance friends, workouts and lots of snuggles with mom and the puppy. And it's left me happy tired 🙂 I think Gibby represents my feelings best in this photo:
So that was my week! I'll make sure to let everyone know as soon as I get my Etsy shop fully finished and open for business!
How was your week?
Are you doing lots of fun summer things?
Are you participating in #sewphotohop?
Happy Sewing!
xo erin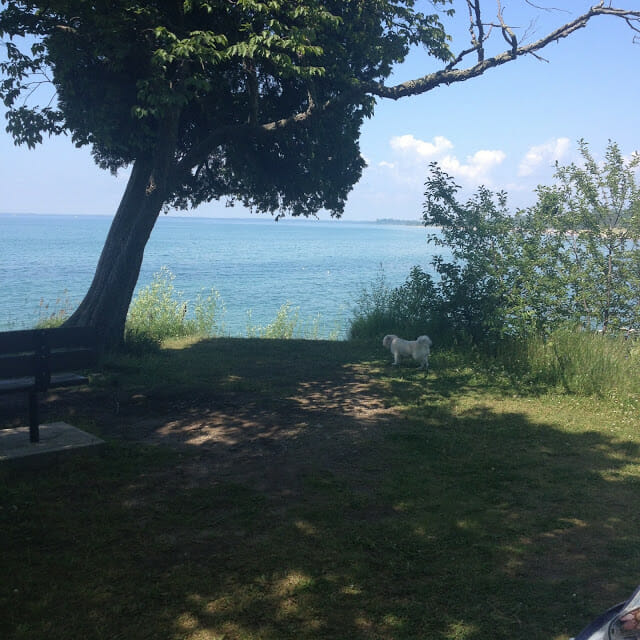 Hi All,
Is it really Saturday? Already? How did that happen! This week has absolutely flown by!
Firstly and to get it out of the way- no, my Etsy shop is not open yet *cries in despair*, it is taking longer than I expected to figure out all the shipping and packaging and everything. Canada Post definitely doesn't make it easy and straight forward! And I know I said this last week- but my new goal is to get it up and running sometime this week. There will be a post to announce the grande opening this week- if it's the last thing I do!!
So besides spending countless hours on the Canada Post website, figuring out which scale to purchase, dimensions and pricing, I have had a very busy week!
—-
I'll start with the most exciting part of my week though! I made my way back to Hamilton for a little shopping and I stopped into the most luxurious lingerie shop I've ever been to! Bliss Bras!!
I thought I would pop in for a little inspiration and it was like being in a candy store! The best kind of candy store, like my Pinterest came alive… and I just soaked all the inspiration in!
Every corner was filled with another little treasure- a cute little bra, a stunning G-cup bra, beautiful lace, and the panties to match!! I was pretty much swooning left right and centre.
But the best part of the shop by far is the owner Tonilee! As soon as she knew I was also in the bra business we started talking shop and before I knew it three hours had passed! This is one amazing lady! She has impeccable taste in bras- and her shop stocks all the way to an N cup! very ambitious! It was SO great to meet you this week! xoxo
(So happy to have my new bosom buddy!!)
—
The rest of my shopping trip passed in the usual way- scouting out for new fabric finds and hunting through remnant bins with my mom (it's an addiction!). Which always results in moments like this:
—
I've also managed to soak up some sunshine this week 🙂 🙂
At Sandbanks with friends & little Gibby <3
Puppy in the sunshine 🙂
All my beach babe friends <3
Cove-explorer puppy!
I also managed to get some fresh air and lots and lots of blueberries out picking with mom yesterday morning 🙂
Blueberries are the best picking 🙂 They are excellent this year, and way less bugs and hassle than the raspberries were!
nomnomnonm these are making up 75% of my diet at the moment.
—
And last but most certainly not least- I went to a Harry Potter Party last night (on Harry Potter's Birthday, naturally).
So of course this gang was broken out! Can't go to a Potter party without the Potter Puppet Pals!
And of course the night was spent sipping on some butter beer. Excellent party! Thanks Laura!
———
Well- I hope you all had a great week! I'm off to the gym then to do some more work on the Etsy shop!
Let me know what you got up to this week! And if you're participating in #sewphotohop!
xo erin