Hi All!!
Week 3 of Me-Made-May, and it was quite a spectacular week if I do say so myself!!
DAY 16
This was a day for lovely morning with my
favourite summer pjs
!! I wore my cute pj set that I made from the Sorbetto top pattern and bloomer bottoms that were a modified pattern taken from RTW.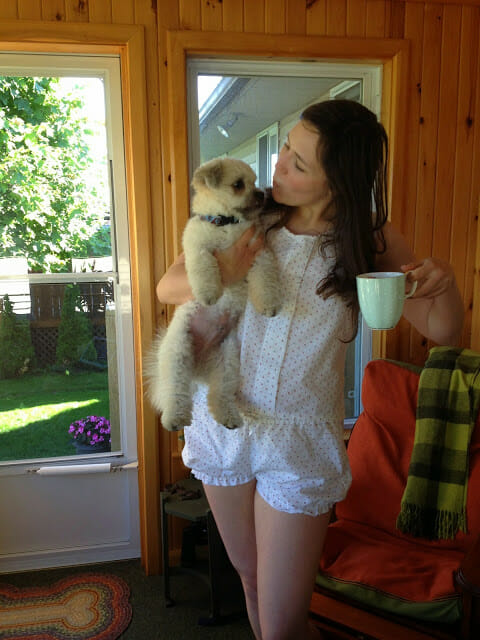 DAY 17
This was my day of being a bombshell goddess! After taking the photos for this suit for
Week 18 of Bra-A-Week
, I stayed in it for a while, just lounging with the gorgeous weather!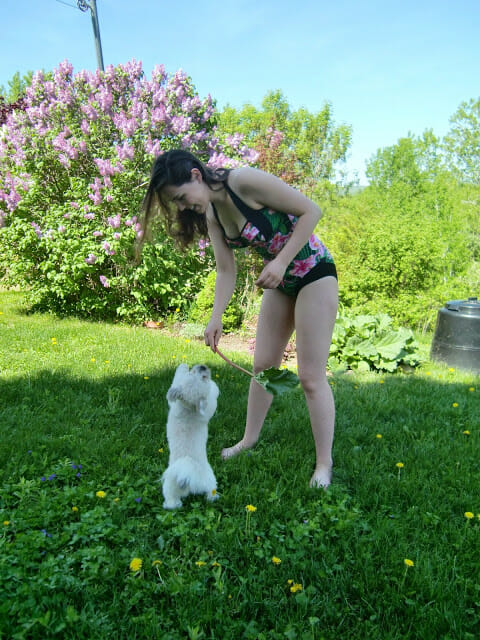 It's like picking a favourite child, but I think this might be my favourite swim suit so far!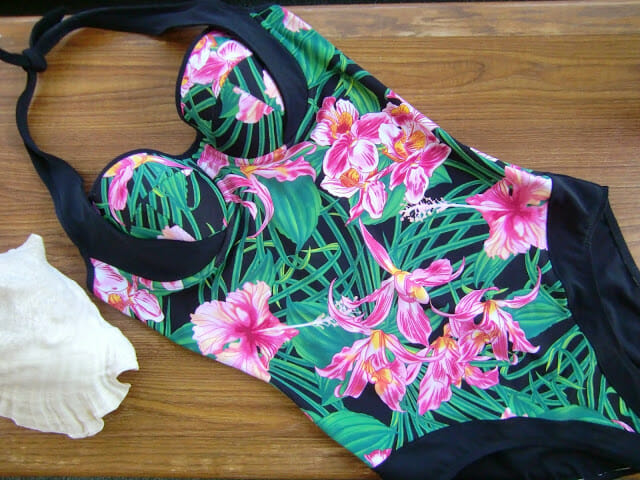 DAY 18 
It was another glorious day in Ontario and I thought I would do a little sun bathing
mermaid style
!  (in the shade as a responsible pale person does- although it looks like Gibby got a little sun in his eyes!)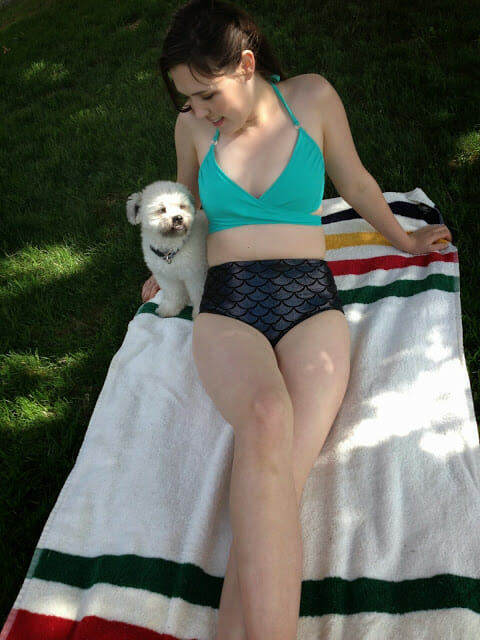 DAY 19
This was my day to wear some home-made jewelry, I love the super indie feel of this necklace, fun and delicate 🙂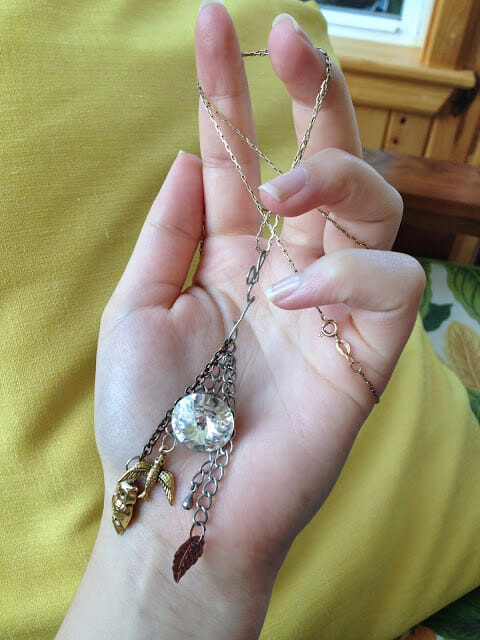 DAY 20
This was a day for lots of computer work, which means home-made sweat pants all the way!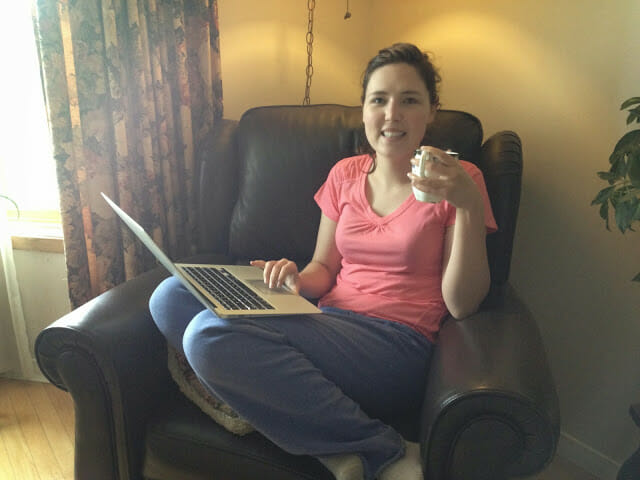 DAY 21
I thought I would highlight one of my most used hand-made items- and that is this laptop case that my mom made me! It has a super handy pocket on the front for papers and my planner and I love the nautical feel 🙂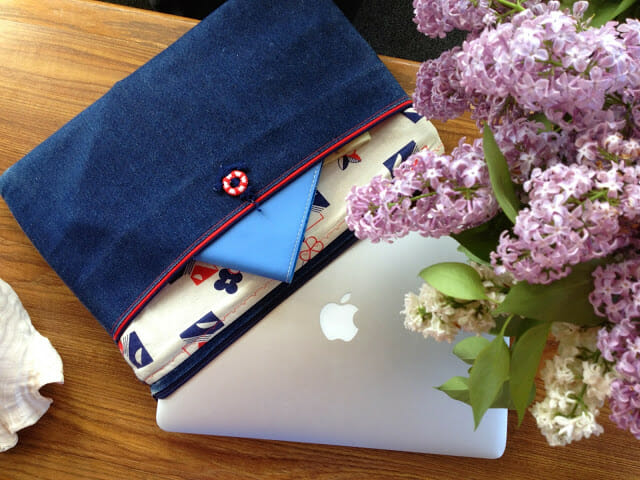 DAY 22
My indie pattern make of the week! I know I was supposed to branch out and try new patterns but I saw
this pattern hack
 for the Nettie over at Closet Case Files on making an off-the-shoulder Nettie and I knew I needed one in a crop-top version! I love it!!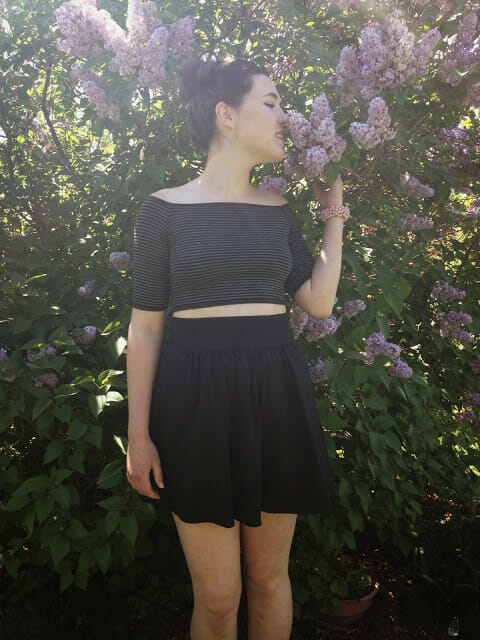 The post on this top is coming tomorrow!!
Yay! I've been loving this Me Made May! It reminds me of how much work I've done this year, how many beautiful things I've made, and how lucky I am to be doing all of this 🙂
How is your MMMay 2015?
🙂
xo erin