Hi All!
How excited are you for lace this month! I feel like I've really gotten away from lace over the last couple months with my love affair with bra tulle, but my love of lace is coming back to me pretty quickly!
To help you get excited for lace month, I'm having a GIVEAWAY!! YAY! And it's for the bra kit that I used to make this weeks bra, my Red Valentine! I'll have more information at the bottom of this post, so you can see what I did with this lace kit and dream about what you'll do with it!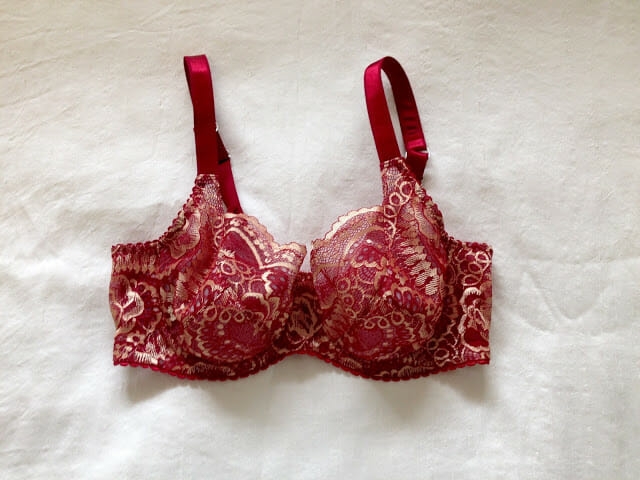 I'm pretty in love with this bra, I love the all-over lace, power bar, lace edge neckline, it's really very me 🙂 I made this using a non-stretch lace fabric, lined with bra tulle. I used a large findings kit, for the wide straps and thick bottom band elastic for extra support and comfort, and my fav Bliss underwires! (pssst.. I have this new kit up on etsy!)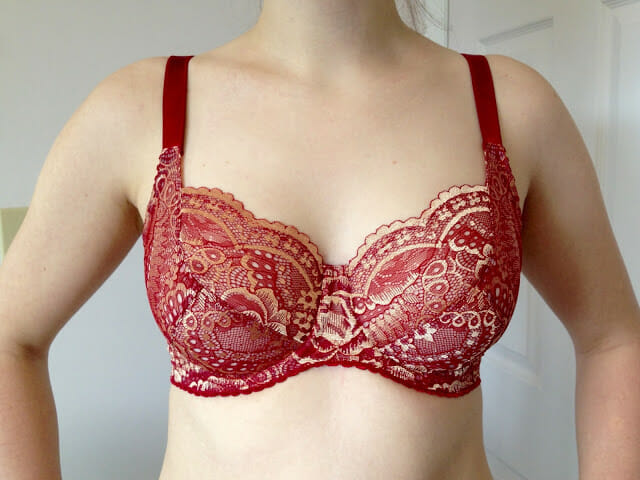 If you follow me on Instagram @theemeraldstudio you would have seen a teaser for this matching elastic findings! I'm really feeling this red, it just seems so rich and perfect for a Valentine's bra!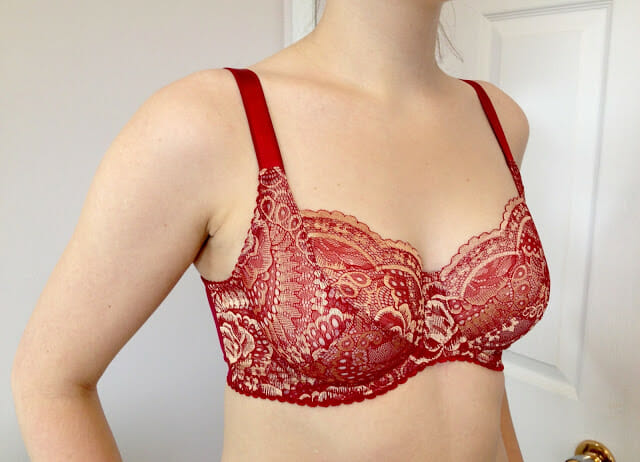 I thought I'd try a new cup seaming on this bra, with a three piece cup, and I LOVE it! I think it's just so flattering and comfortable. It is fairy similar to the Snow White bra, but the angles are a little different and I think that I like this one a little better.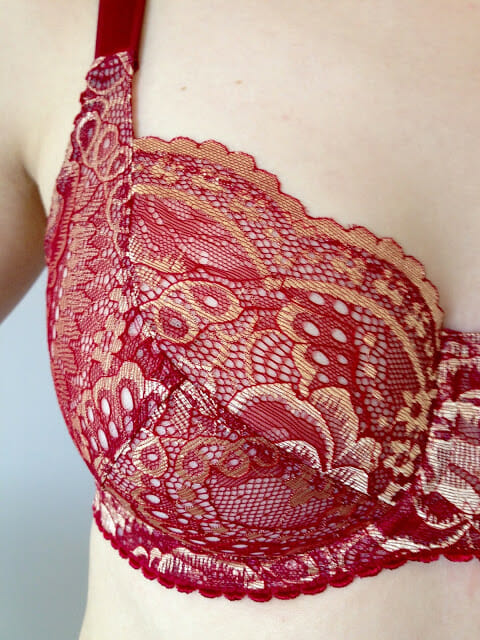 I love that this lace is really smooth too, and the gold and red just pop!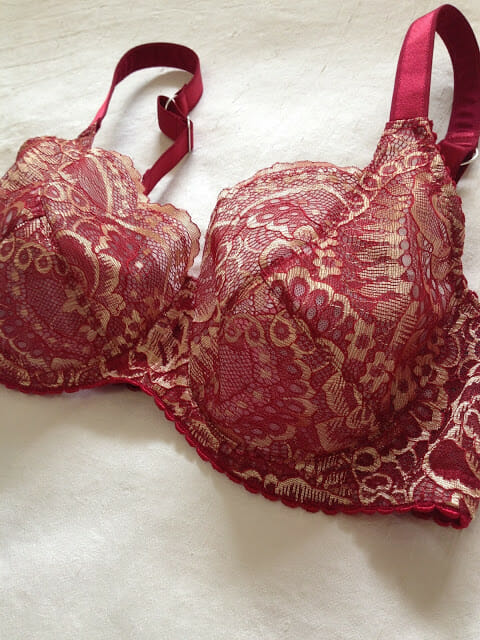 I love laying my bras out for the photos and imagining the outfit and the jewelry that would go with it I'm imagining this one with a lovely little cocktail dress and gold accessories. 🙂 Do you ever do that?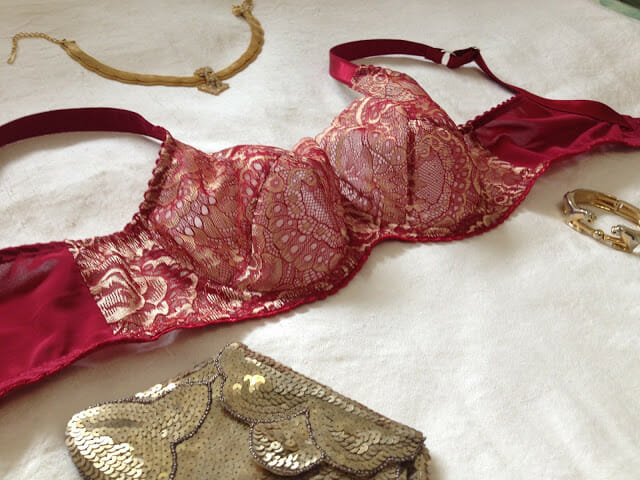 So now that I have you drooling over this beautiful new lace.. it's on to the GIVEAWAY!!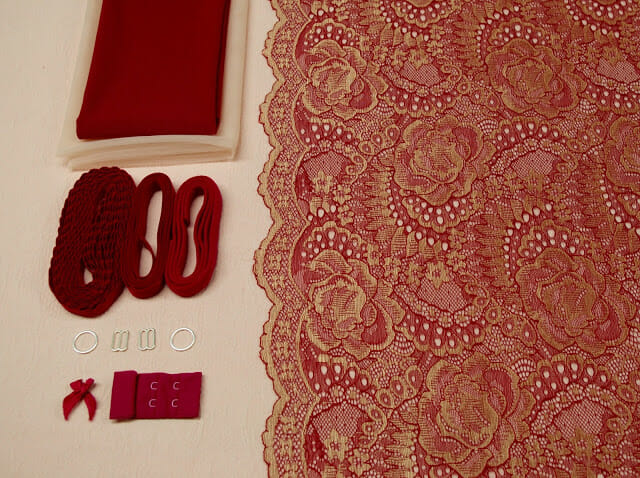 Enter to win a one of my new red & gold lace kits!!
The contest is open to everyone and you can choose between a large or small findings kit!
So how do you enter this giveaway?
Well, that is another exciting announcement:
I'm starting a Newsletter!!
The newsletter is going to be a great way to keep up with the Bra-A-Week Challenge,  to get little tips and tricks for bra making and swimwear, and to stay in the loop about what's happening in The Emerald Studio!
All you have to do to enter is to sign up for my newsletter!
Sign up is in my side bar –>
Do you have any ideas for this kit? What will you do with it if you win?
Let me know in the comments!
xo
erin