Hi All!!
Week 8 already!- and here is my second and final make for February! I think lace was the perfect topic, and I'm already dreaming of all the lace bras I'm going to make the rest of the year now that I'm so inspired!
But first, what I'm sure you've all been waiting for!
The GIVEAWAY announcement!!
And the winner of this lovely kit (with either large or small findings):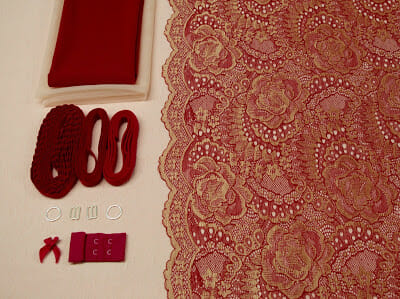 Drumroll please…………………………….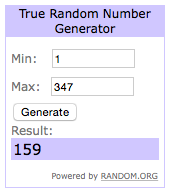 I'm so excited!! I know Maddy will make something truly stunning with this kit! Congratulations Maddy- I will be in touch and this beauty will be on it's way across the world in no time! 🙂
(*why does random number generator always find the person with the most expensive shipping? lol*)
———————————
Now that we have all the excitement about the giveaway over, it's time to get excited about my make this week!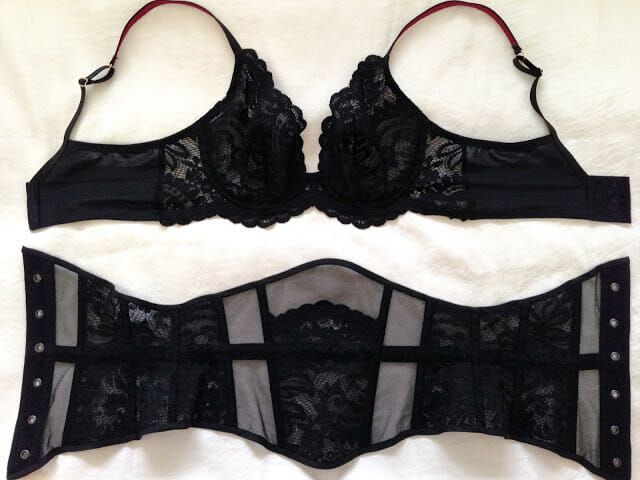 Since you all got a massive sneak peak of this bra in my tutorial on making a scallop lace band last week. I thought I would give you a little extra eye candy this week with a matching waist cincher, made with the Vixen pattern from Scarlett!!
I made this set using my new Beautiful Black Lace (and lots of it! So much lace edge!!), Black Bra Tulle, Plunge Underwires and a small black regular elastic findings kit (with a 3X3 hook and eye- my fave)!
On the waist cincher I also used some pre-made cotton binding to finish the edges, black channeling with 1/4″ plastic boning and some sturdy black woven wool for a waist tape and to support the grommets in the back!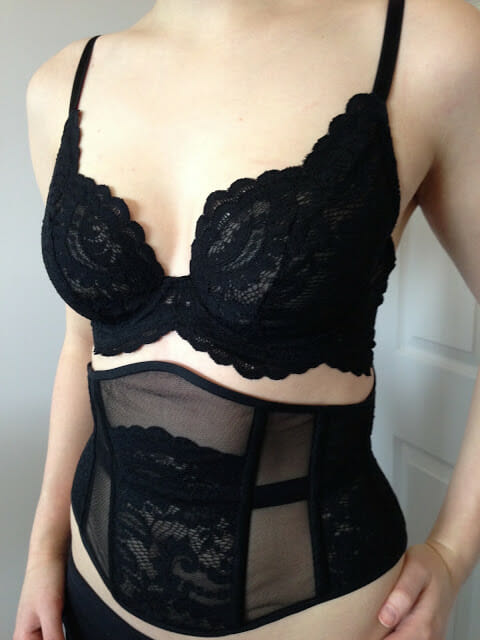 Now I do technically have a full set with this bra, the waist cincher and the black panties I made to go with my black beauty set, but I'm not quite brave enough to photograph myself in the whole set for you guys, so these two will have to do!
I LOVE how this waist cincher turned out! The bra tulle looks so delicate and light as air! And I should say that it definitely isn't as strong as coutil- so this is not a real 'haul in the waist' kind of corset- but it makes for some very pretty lingerie, especially on a pattern like this with so many shapely panels!
I added a little pop of pink ribbon in the back 🙂 just to mix things up 🙂 I love how you can see the waist tape though the sheer pannels, and this waist cincher is nice and high in the back, it even overlaps my wide bra back! I think that's a more flattering shape though 🙂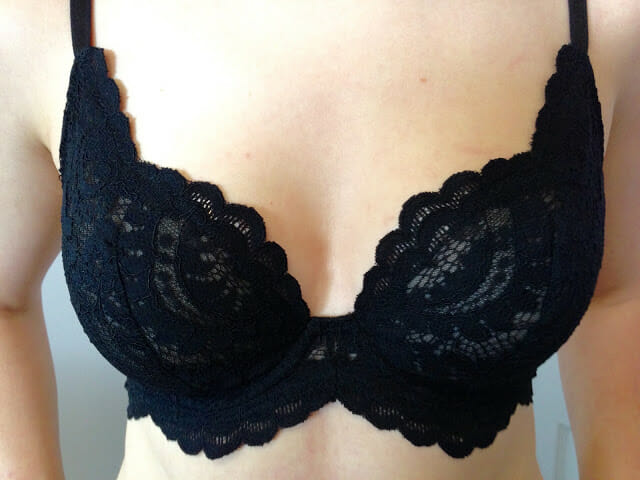 I'm pretty impressed with how this bra came out too! I'm LOVING this darted cup 🙂 I know that they aren't the best for everyone and all sizes, but I find that on me, and my size- they are so flattering and give a really nice shape! I love the way these large lace scallops turned out, it really emphasizes the plunge of this neckline. I definitely think this is one of the sexiest bras I own, hands down!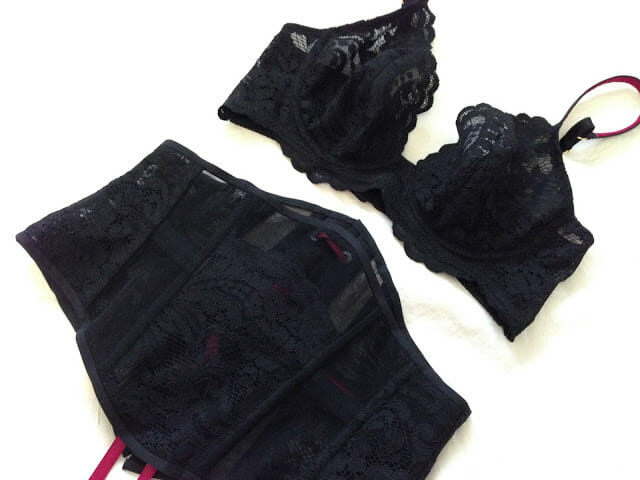 I think these two designs worked well to compliment each other as well, with the top line or the waist cincher following the bottom edge of the bra  in that nice 'V' shape!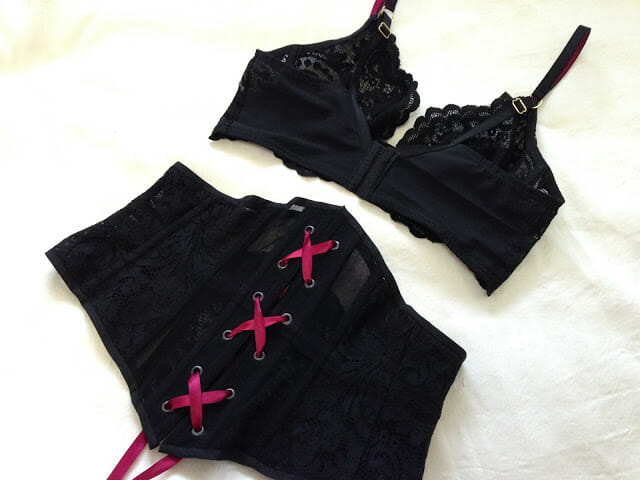 And don't forget Scarlett most generously offered a 50% discount on this beautiful waist cincher pattern for my lovely readers this February with this coupon code!! YAY!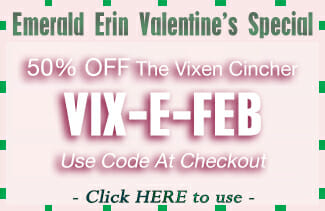 I'm so happy with how my set turned out! But I'm also SO excited to see everything you've made this month!!


Don't forget to send in all your bra makes for February to:
braaweek@gmail.com
Hope you're all having an amazing weekend!
xo
erin