Hi All!
Today I have something slightly different for you- I made a bra & bralette that I didn't draft myself!
It started a few weeks ago when Madalynne launched her new bra pattern (Simplicity 8229) and bralette pattern (Simplicity 8228). She reached out to me and asked if I wanted to try out her new patterns and make something beautiful with them- mission accepted!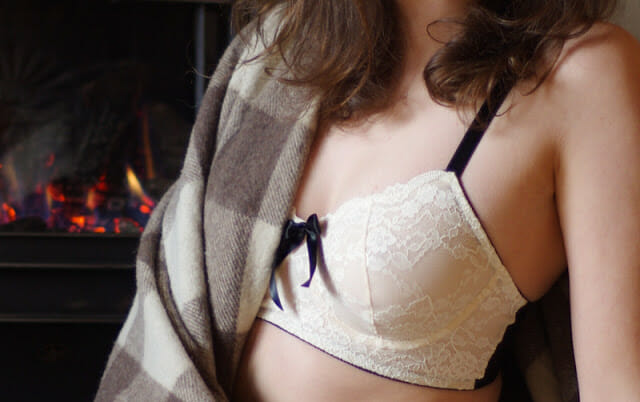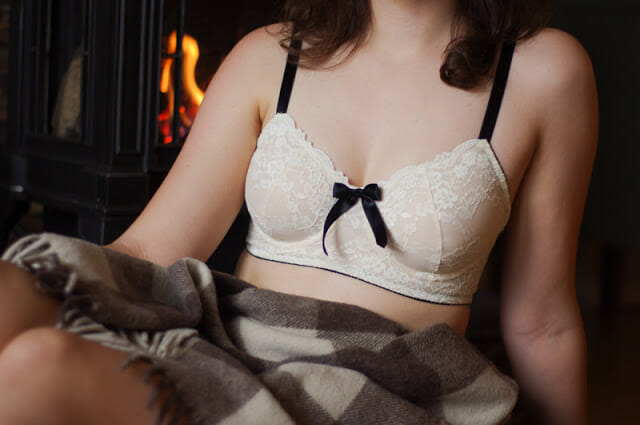 There's nothing that I love more than supporting other wonderful women in my favourite industry 🙂 except maybe bras, and sewing bras. Which works out perfectly for this!
I thought I would try my hand at each pattern so I made the underwired bra from 8229, and the View A Halter bralette from 8228, because it really jumped out at me as a gap in my lingerie wardrobe!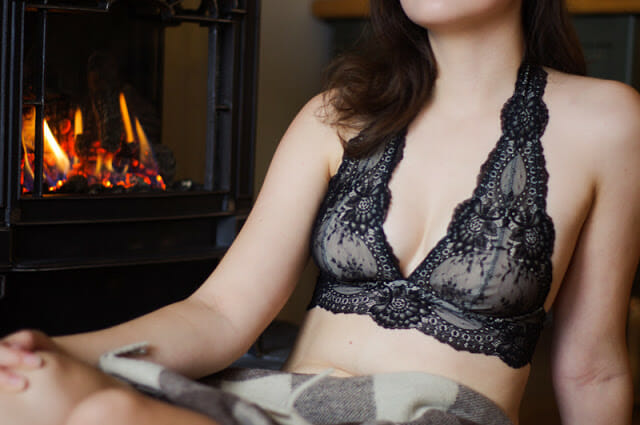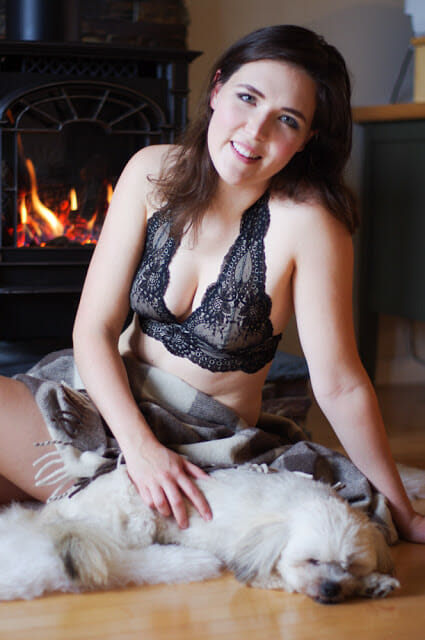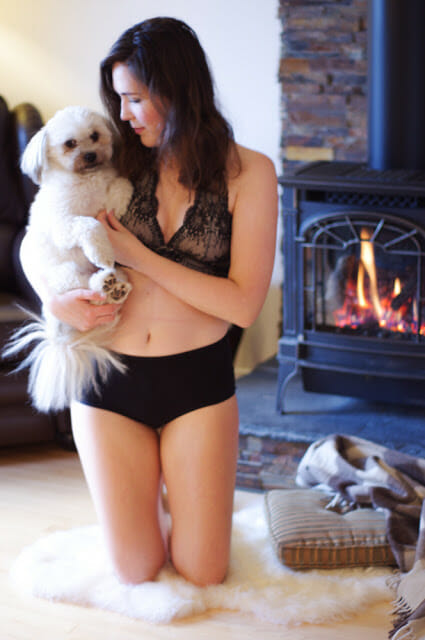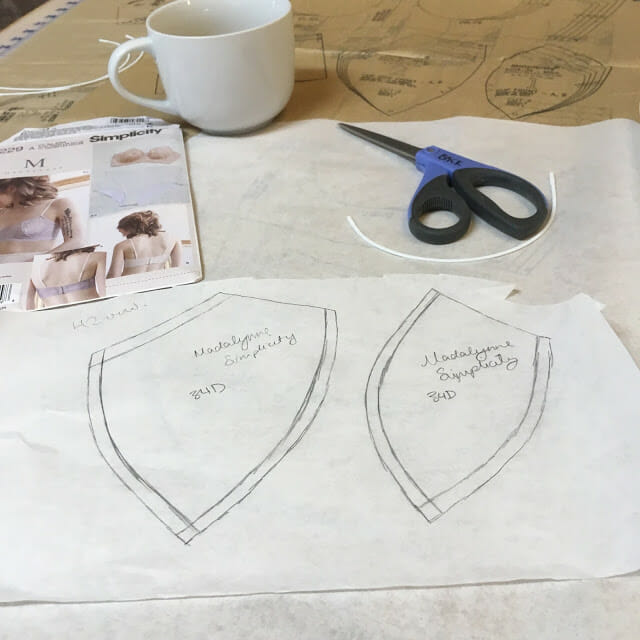 I first made the 8229 underwired bra pattern. My measurements are 30″ underbust and 37.5″ full bust, which put me in a 34 band, and right on the tipping point between a C cup and a D cup. Since I usually wear a 34D, and that is the underwire size I fit I decided to go with a 34D- the fit was pretty close, but I could have used a tiny bit more room in the cup- so if you're wavering between sizes, I would opt larger- especially if you're using powernet for a lining!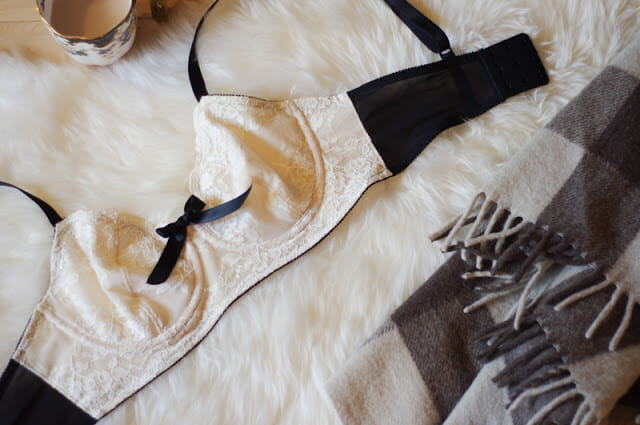 The bra came together super quick- and there were only a couple tiny adjustments I made to the pattern, which included: narrowing the bridge by 1/4″, swapping out 1/2″ straps for the 3/8″ recommended, and attaching the straps to the bottom and top of the back band (for a little extra structure). Oh and a bow- I added a big bow!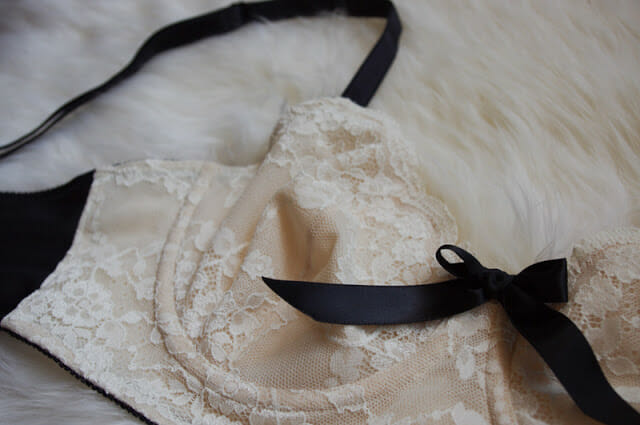 I used my latte powernet, elastics and channelling to line the lace cups & frame, but then I used black elastics and powernet for the rest to really pop! I really like the shape of this bra and overall look, and it was fun to have a chance to try out someone else's pattern and style for a change!
Next, I made the View A Halter bralette from 8228. This pattern immediately stuck out to me- I think this would be so gorgeous showing under a sheer shirt! I made a 34D, same as the other bra, and I think it could also use a tiny bit of extra room, but I do have to say that it makes me look pretty boobalicious in this size!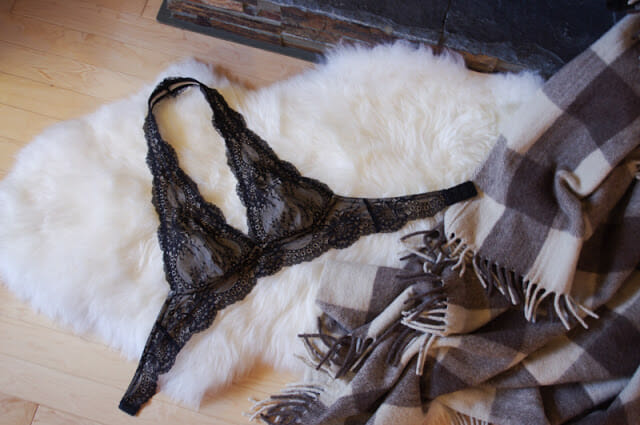 This bralette pattern also came together really quick and the only adjustment I made to the pattern was to lengthen the halter- I added about 1.5″ to where it joins at the back of the neck since I am quite a tall long-bodied person.
I think this pattern is really perfect for showing off a stunning lace- and it definitely gets your lace placement skills boosted!
Now the other part that I'm really excited about- for all you MadalynneXSimplicity pattern owners/lovers……
Normally I get tons of requests from people who want to make the exact bras that I post- but I don't have the patterns available (yet!) But today I'm so excited that I get to say: YES! you can make exactly what I just made!! And with a couple colour options too!!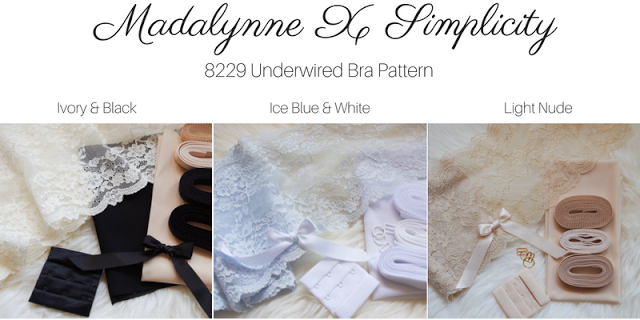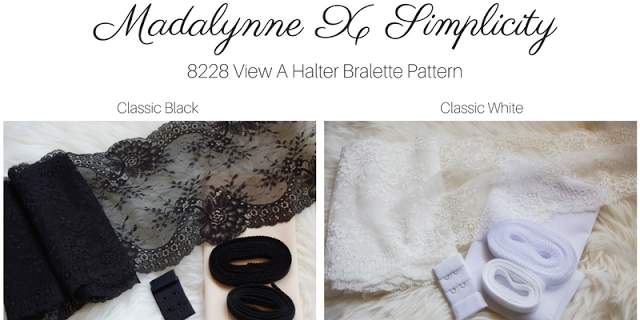 These are limited editions kits that I've come out with just for this collaboration!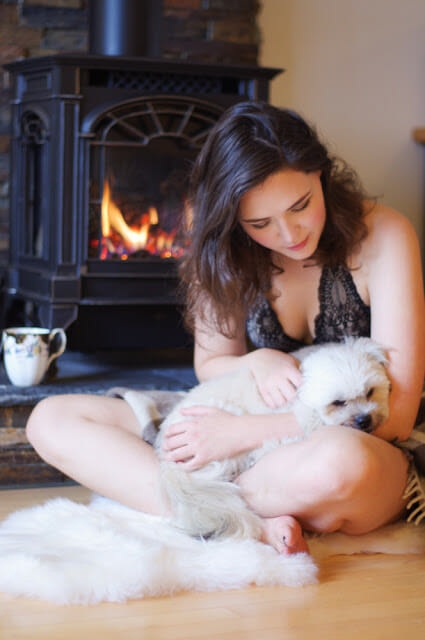 This was such a fun project (Gibby was quite happy with the fireside photo shoot too!!) And I'm always so inspired by our amazing bra making community and the amazing ladies (and gentlemen!) who make it awesome!Have you sewn the MadalynneXSimplicity patterns yet? How was your experience?
I love to hear from you!
xo
Erin