Hi All,
Christmas always seems to come with a little chaos, there are a million things to add to your to-do list, so many people to see- so many cookies to eat. I always seem to get out of schedule around this time, my posts are more sporadic and I feel like my brain is teeming with ideas and plans for the new year. For me it falls into that category of 'a lot' – a lot of everything. But through it all I have managed to do some fun Christmas things, AND put together a couple more beautiful bra kits!
I'll start with the bra kits because they are the most exciting!!  I can't believe how quickly the other kits disappeared (only one or two left!) So I thought it was about time I found some more beautiful stretch laces and made a few new kits!
I found these three beautiful laces that I knew would be perfect for some more of the halter bralettes!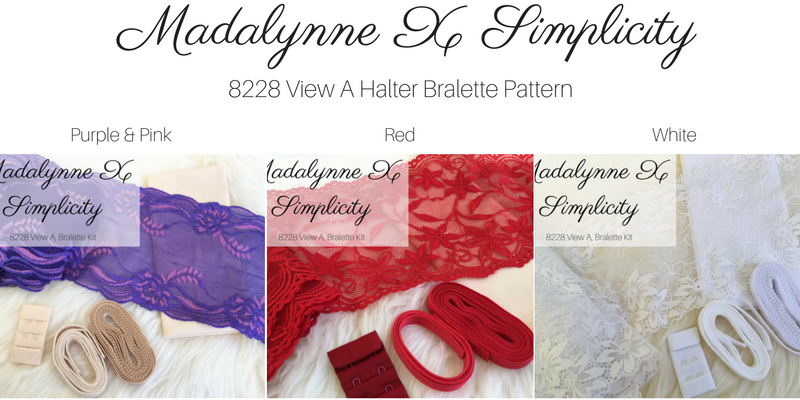 And then I couldn't resist making two more kits for the 8229 Bra pattern out of this new black lace that I love- and a black & Antique gold which is always a stunner!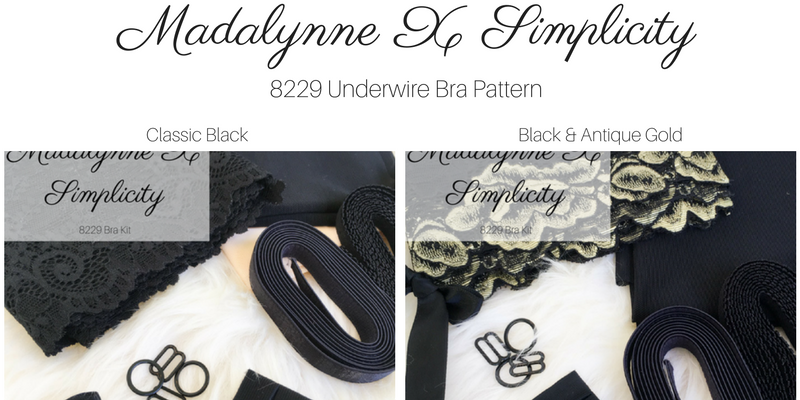 I think my favourites are the red lace and the black & antique gold- what about you?
So if you're feeling like a bit of a 'treat yo' self' moment in the middle of this Christmas chaos- you can find all these limited-edition lovelies in my Etsy shop!
Other than putting together some new kits, I've also made some time for Christmas fun!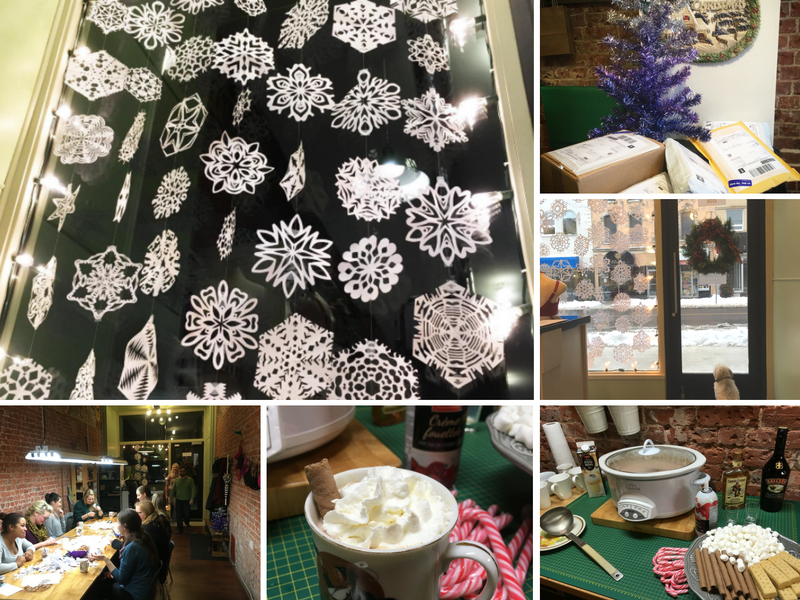 I had my annual 'Snowflakes & Hot Chocolate Party' where I get some of my friends together to make snowflakes for my studio window- which is also a great opportunity to have a little deluxe hot chocolate- extra Bailey and whipped cream in mine please!
Do you have any Christmas traditions that you love? Have you made time for any this year?
Hope you're have a great holiday!
xo
erin