Hi All,
So…. notice anything new?
OMG, it's real, I got a new website! And let me tell you this has been a long time in the making, and has definitely been overdue.
I remember when I first chose my old blogspot blog, thinking that it would be just a hobby to fill my time while I sorted out my quarter life crisis and decided what I wanted 'to do with my life'. I never thought at the time that it would become what it is today.

I have to say, I'm a much more interested in the content on my blog than the actual blog itself- as long as it has all the functionality that I need, I'm really happy to just keep sewing and taking pictures and making tutorials. And I think I became really blind to what my blog actually looked like- I only saw the content that I was making and how much my photography has improved, and the style of my posts- not so much the actual platform. But after I opened my studio I started thinking about it more, and how much I've outgrown my old blog. The colours didn't really match any of the colours of my style, the header was just an old one my sister put together back when I started the blog, and the only thing that I actually liked about it was that it worked and I knew it inside and out. I'm not a particularly tech-savvy person, I can bumble my way through most ordinary things, but creating a new website was just too far outside my comfort zone.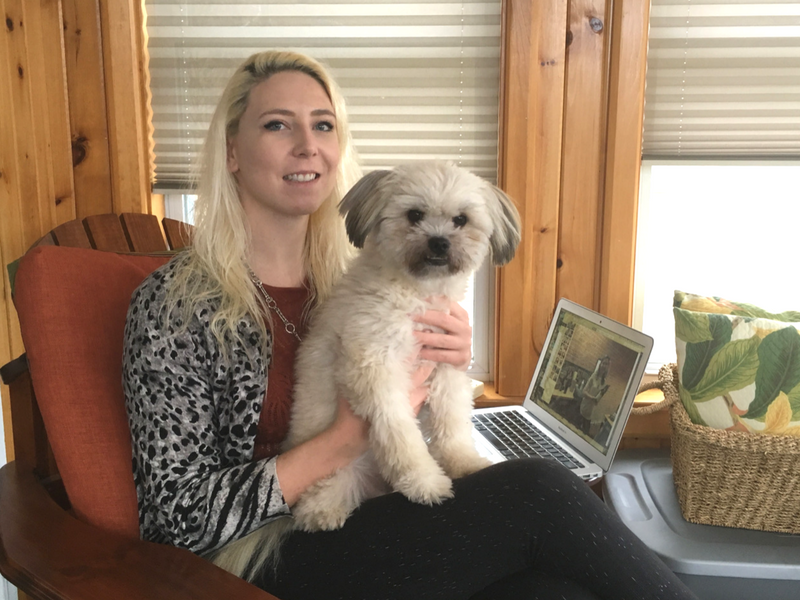 So I went to my sister, graphic designer and website maker extraordinaire of 62 WebDesign, to set out on a journey to making my new website. Something simple, that showed my photos and posts well, that wasn't too cluttered. I wanted something that went for the feel I have at my studio as well- a little more 'industrial chic' with neutral colours- nothing too feminine or overdone. Basically something that is actually the style that I've grown into over the last couple years.
Most importantly I wanted good functionality. I want you guys to be able to easily find the things that you're looking for on my site, and not to have to go through a maze of thumbnails, or have to click through to see every post. But I want to leave that open to you right now- what do you think? How does it work? Do you like it? Is there something that you wish was different?

It's strange- I've been so wrapped up in getting this website finished, all the little details and decisions, that when it finally came time to go into my old blog, change all the code and redirect everything to my new site, I didn't think twice, I just did it. I didn't take a moment, or even a screenshot of my old blog, and strangely it's almost like an old friend is gone- I got so used to it, seeing it everyday- it just feels so strange, I think I was more attached to it than I realized. I know that's completely ridiculous, and all my content and everything that is the heart and soul of my blog is right here on this new platform- it's just more strange than I thought it would feel. I feel like there have been so many moments like that for me in the last couple years- I've changed so much, moved through so many phases and learning stages, I almost never take the time to look back, but this is one of those things that made me look back for a moment. It's actually really nice, because to me this is such a concrete landmark of change and improvement in my life that I can see and experience all in one moment, not just vaguely over time.
But, besides my moment of reflection, I am really super excited about this new website- and now it's actually completely my own! No more blogspot.ca- I can feel super professional! And I really want this website to grow with me more this time, to evolve as I'm evolving- something that will reflect my style and who I am as a creative business owner.
So again I will leave it here with you. What do you think? Thoughts? Comments? Do you love it as much as I do?
I'd love to hear from you about this!
xo
erin