Hi All!   I don't know if you remember the Grey Foam & Bamboo bra set that I made last July- but it has been a permanent part of my regular bra rotation- so I thought it was time to add a couple more to my wardrobe, because if you're going to make one set- you might as well make two 🙂 And in the spirit of #SewPantyParty I made sure to make the matching panties!
I wanted to add something a little more pretty and girly to my rotation for the first set- so you can't go wrong with a little blush/black combo- it's also so chic and feminine! And of course, the panties had to be high waisted with bows 🙂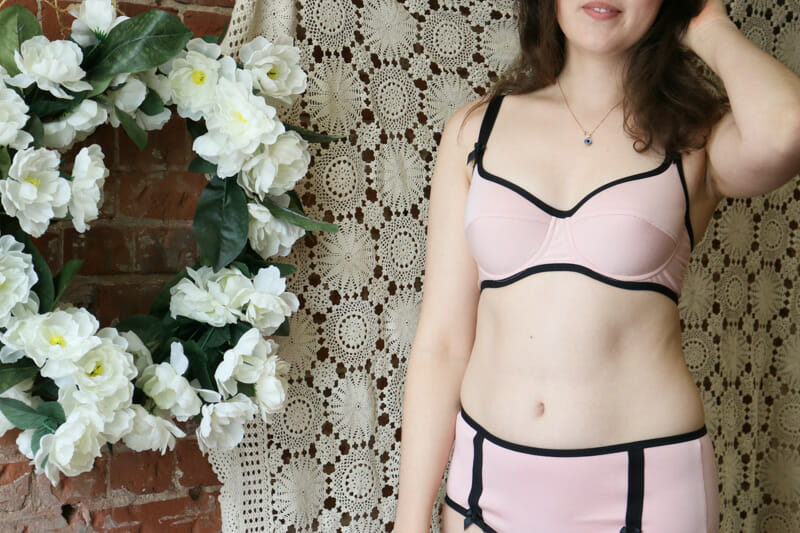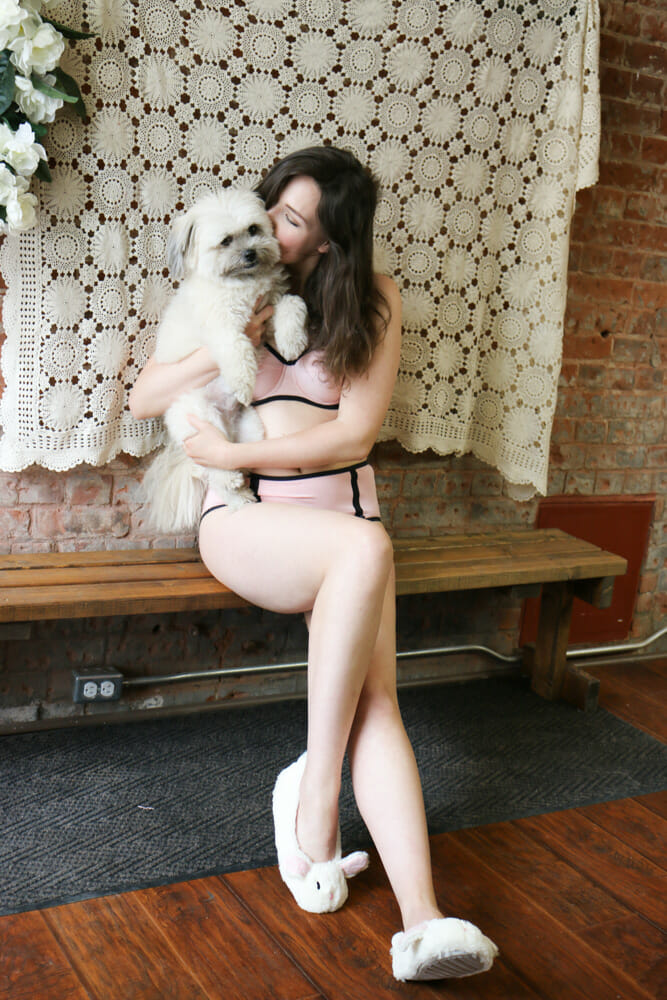 And, of course, I wanted to make it as easy as possible for you to make yourself something similar- so I came out with the Bamboo and Foam Bra & Panty Kits! , which you can find in my Etsy Shop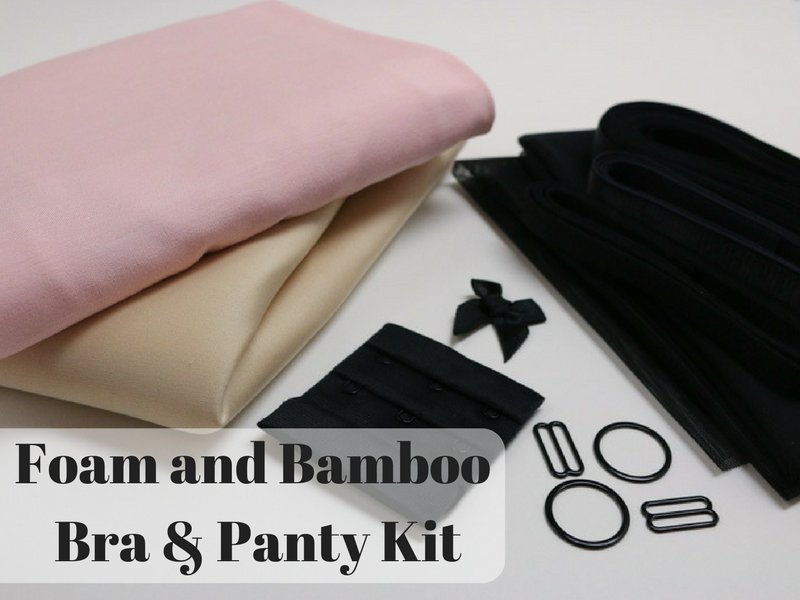 What I love is that there are so many colour options that can make the same bra look completely different! So for the next one I took inspiration from a bra that a good friend of mine made 🙂 with a lovely bright coral with latte findings 🙂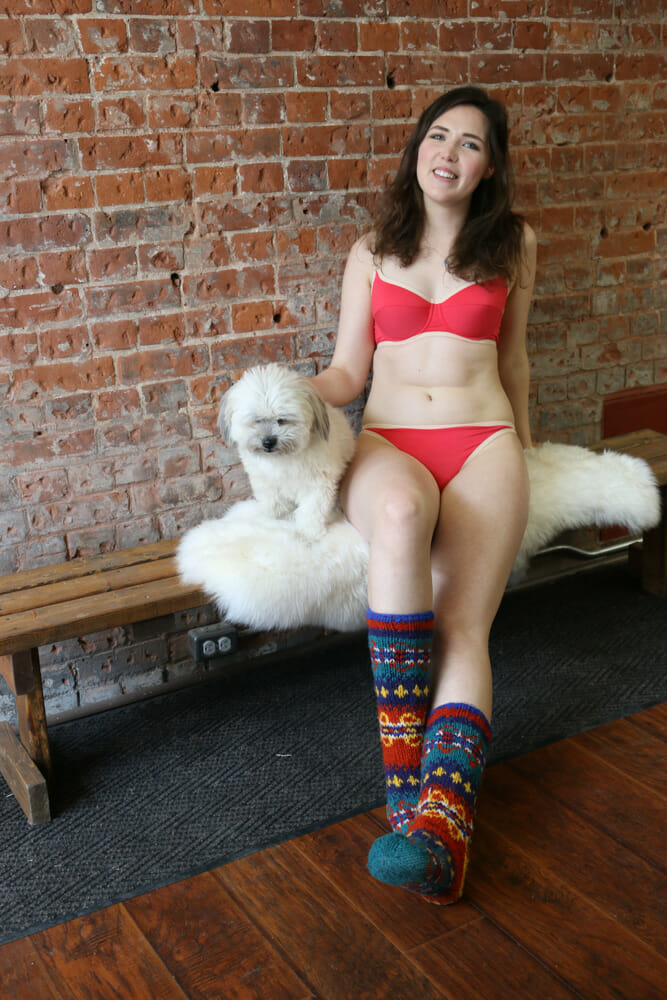 And I felt like this set suited a nice bikini style panty 🙂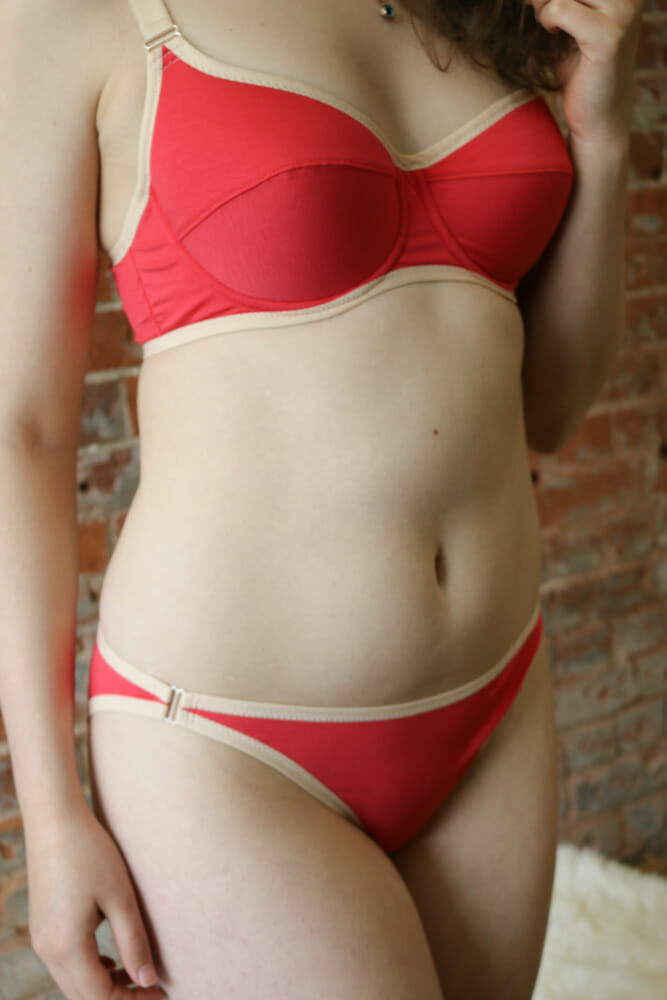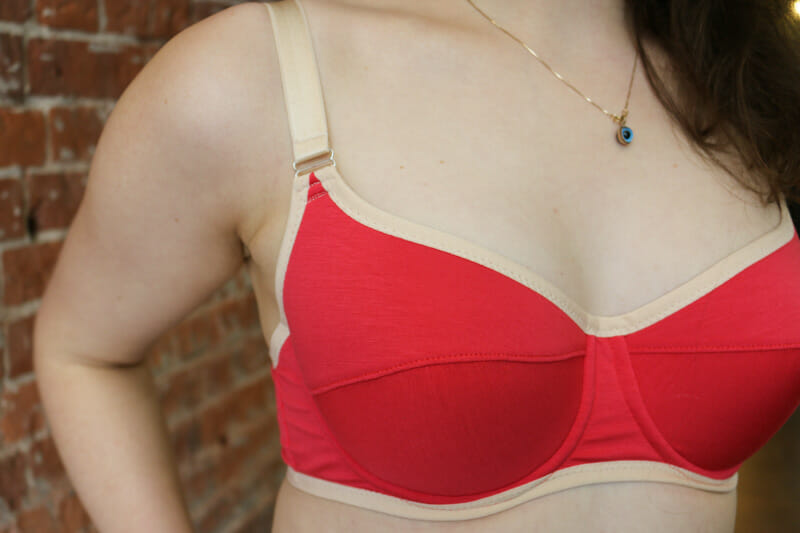 And of course, this is the exact same self-drafted pattern from last year, with a horizontal seam, bliss underwire and upper cup attachment. It's amazing how it can look so different in different colours 🙂 I love the smooth look and comfort of the foam lined cups, and the nice clean edge of fold over elastic!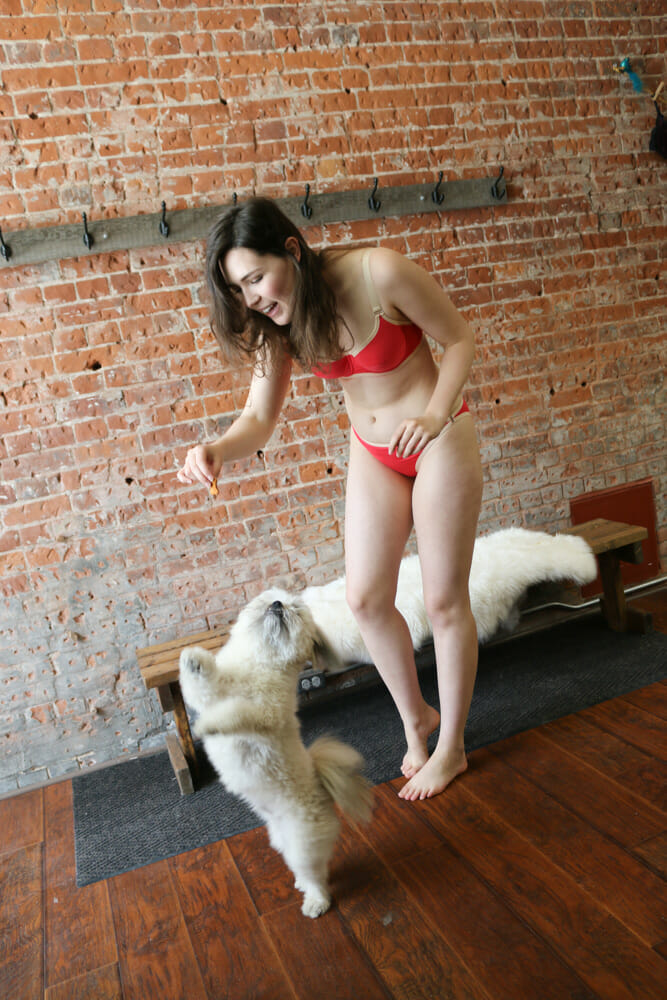 Always a treat for Gibby!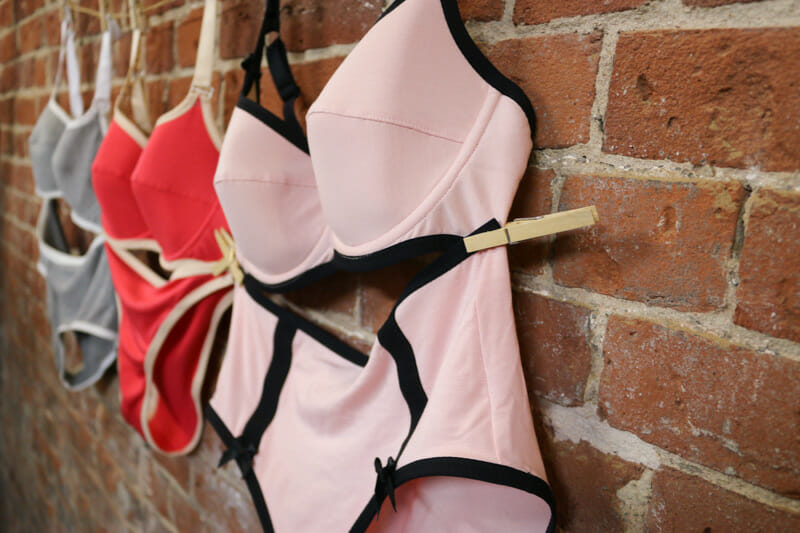 I'm so happy with how my new sets turned out- they're going to be absolute staples in my bra rotation. I can't wait to think of more colour options with these foam & bamboo kits!
What is your favourite style of bra? Do you like using foam in your cups?
I love to hear from you!
xo
erin
— Also! Don't forget to send your makes in for Bra News at the end of the month! I love to see what you're making!!