Hi All,
This post is all about my Orange Underwire!
If you want to know more about underwire styles & the wires I offer check out – Underwire Styles & Body Types
If you're looking for more info on fitting underwires check out – How to Fit an Underwire
I think it's fair to say that this underwire is the most 'standard' or 'average' underwire that I have in my collection. I actually named this wire after Norma of Orange Lingerie, because she has two beautiful bra patterns (the Marlborough and the Boylston) that both use this wire! At the time that she came out with her patterns, there weren't many that had a RTW gorgeous style and it was really inspiring to see them- so I named these after her 🙂
You can find the printable PDF wire  chart for this wire here: Orange Wire Chart PDF
(make sure you set your print scaling to 100%)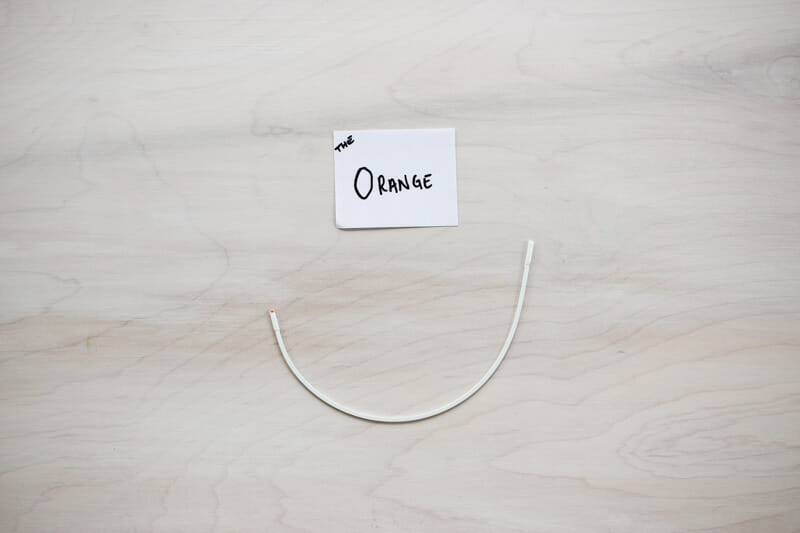 Buy this wire HERE, or get the Fitting Pack HERE
So here are the specs for this wire:
WIRE STYLE:
This wire is a very standard day-bra style of wire. It's medium high at the underarm edge, and medium height at the centre front. This wire is perfect for most average bra styles and has a nice mid-way between supportive and relaxed fit.
BEST FIT FOR:
This is best for an average body type, it really covers so many sizes and body types because it is not too full coverage but also not too relaxed!
PATTERNS: 
This is a very popular wire style- among the patterns that it fits are the: Marlborough, Boylston & Fenway (Orange Lingerie); The Harriet (Cloth Habit); The Sofie Swimsuit (Closet Case Files).
I've used the Orange wire in one of my favourite bras- you may remember this beauty from last fall…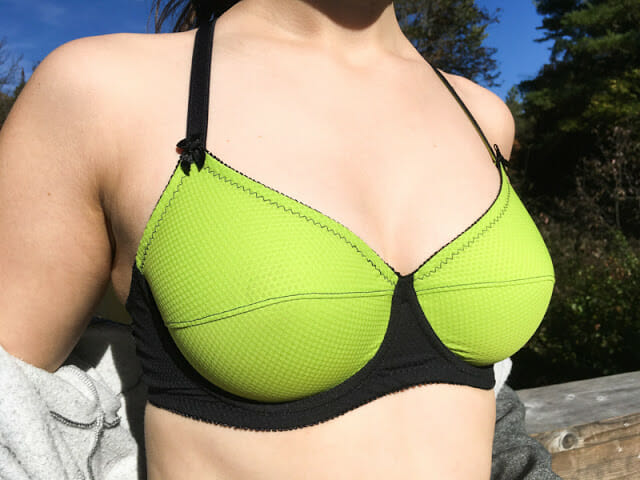 This is my Everyday Bra, which I love and wear all the time, you can see the wire fit is really comfortable- medium height at the centre front, full coverage under the arm, relaxed splay at the bridge.  I haven't made too many other bras with this wire yet- but it is going to be a real staple in the future 🙂
Do you love the Orange Wire? What have you made with it?
I always love to hear from you!
xo
erin