Hi All,
This post is all about my Round Underwire!
If you want to know more about underwire styles & the wires I offer check out – Underwire Styles & Body Types
If you're looking for more info on fitting underwires check out – How to Fit an Underwire
Next to the Orange wire, this would be my second most 'standard/average' style of wire. This wire is a little higher at the centre front, which give a bit more full coverage for those who like to stay secure! This wire was named for the shape- pretty straight forward- it's a nice round shape, and is great for people who have that more round breast type- but can be a bit flexible to suit different bodies too. I've used this wire lots before, and it's pretty common 🙂
You can find the printable PDF wire chart for this wire here: Round Wire Chart PDF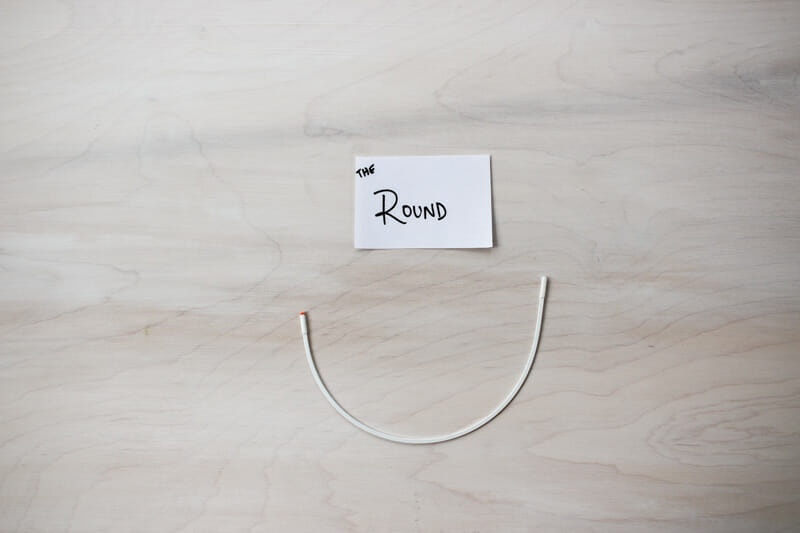 Buy this wire HERE, or get the Fitting Pack HERE
So here are the specs for this wire:
WIRE STYLE:
This wire is a very standard day-bra style of wire, with a higher centre front for more full coverage. This wire is a middle-of-the-road wire in terms of splay, it's neither overly wide and shallow, but also not tall and narrow. It's a very average style and shape.
BEST FIT FOR:
This is best for an average body type, it really covers so many sizes and body types, and it is a little higher in the front for that extra bit of coverage and support.
PATTERNS: 
This is a fairly popular wire style- suiting patterns like The Cindy (Ohhh Lulu) and the Shelley & Classic (PUG patterns).
If you're interested in a little more coverage in your bras that use the Orange Wire, it'a a pretty simple alteration to raise the bridge and cups at the centre for the round wire!
I've used this in a couple of my favourite bras before including this lovely red number that I literally wore to death lol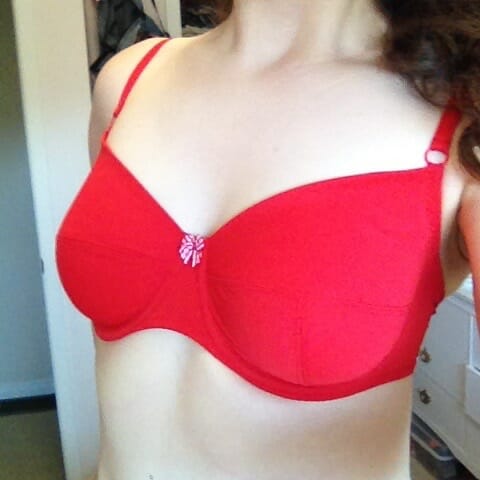 This was my Red Bra which I actually replaced with my Everyday Bra, because they are the same fabric and give the same feel. I wore this bra until it fell apart- it was a real staple for a couple years!
Do you love the Round Wire? What have you made with it?
I always love to hear from you!
xo
erin