Hi All!
The end of the month is here again! I don't know about you, but September always feels like the start of a new year to me. Maybe it's the years and years of schooling with a fresh new school year starting in September, or the changing of the seasons that signal the start of the temperature drop (which is not happening so far this year in Southern Ontario – I'm currently sweating in 30°C heat…). I love it though the promise of all the beautiful fall weather and all the cozy clothes you get to start wearing again- and just that freeing feeling of a fresh start. Do you love September like I do?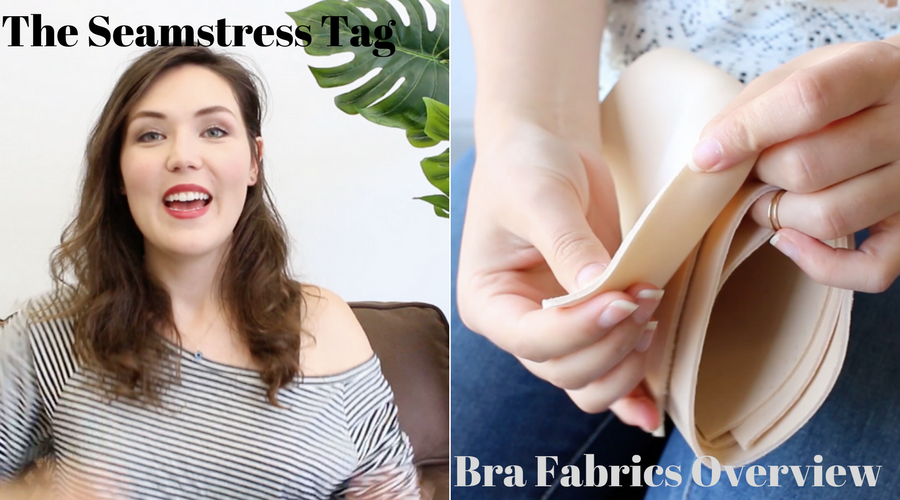 As for what's been happening this September.. I've been busy on my Youtube Channel, which I'm absolutely loving- it's still a little nerve wracking every time I pull out my camera and point it at my face- but it does help to have a cute little dog beside you to take the edge off like I did in The Seamstress Tag video.
A little more related to the Bra making world, I did a video explaining What Fabrics to use for Bra Making.
There have been some fun things happening in the bra making world this month including these fun things:
Rachel of Maker Style made three of the cutest pairs of boxer shorts that are completely convincing me that I have a huge gap in my sleep wardrobe!
Sarah of Ohhh lu lu has had a busy month, including putting out a Tutorial on Adding Cut & Sew Foam to her Bralette Patterns, and releasing a new pattern The Delphine Thong.
Michelle of Michelle's Creations, is working away on a bra draft this is a post on her Fifth and Final Bra Draft version!
Norma of Orange Lingerie shared more of her packing tips this month, including a post on Best Practices for Packing Lingerie, and Additional Undergarments to Consider Packing for Vacation
Maddie of Madalynne posted a Bodysuit Snap Crotch Tutorial, which brings up the question- are you a snap crotch or no snap crotch kinda girl? Personally, I don't like having to get naked to pee..
And now on to all the beautiful things that you've made this month!
Thanks always for inspiring me with all your beauties!!
I hope you all enjoy the last days of September, and roll up your sleeves for more sewing in October!
xo
erin