Hi All,
I don't know about where you are in the world, but over here in Ontario we are having a heatwave, an unseasonable, late September heatwave. And while my soul is craving cozy sweaters, big scarves and leg warmers, I'm going to roll with the times, and enjoy one last soak in the sun before it decides to be seasonable again.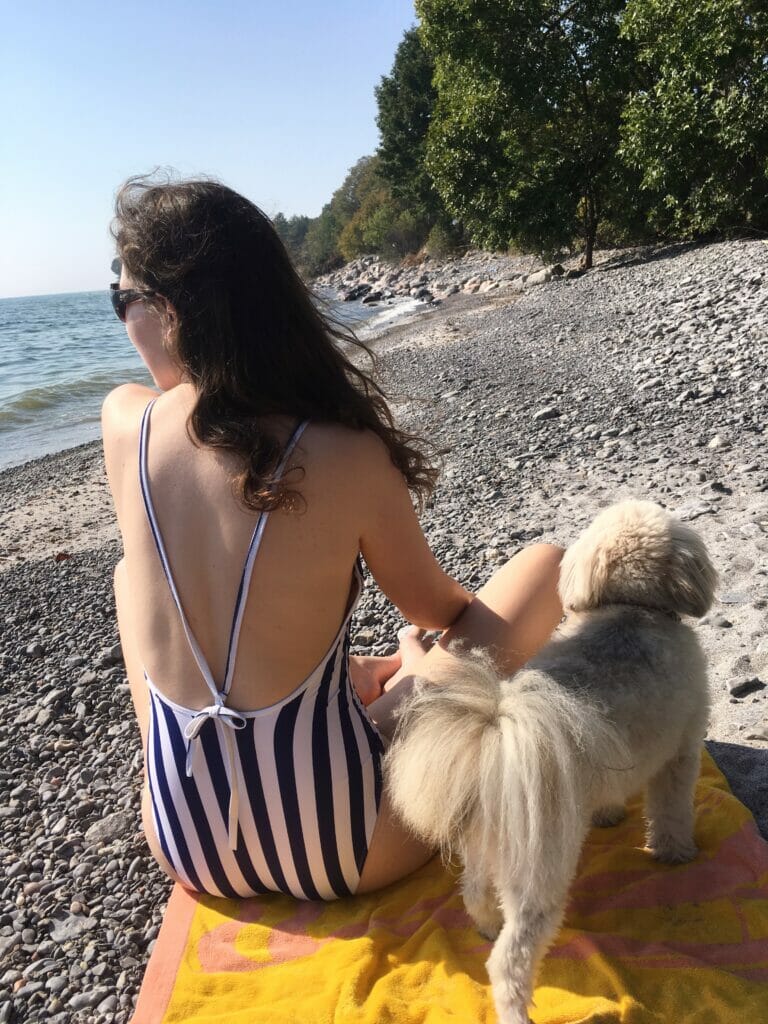 Maybe this heat wave was meant to be, because I made this bathing suit a few weeks ago, but it's been so unseasonably cold this summer, that I never got an opportunity to wear it, which was a shame because I really love this suit!
I love how simple it is- just a classic tank style with a low back. And I wanted to have some fun with the straps. I love the really simple chic look of having them come back to a single ring at the center back. But I also love the criss cross in the first picture- which also feels a bit more secure if you switch from lounging to laps. It was super easy to add strap options to this by sewing little rings to the edge of the suit- one at the bottom of the centre back, and one at each under the arm.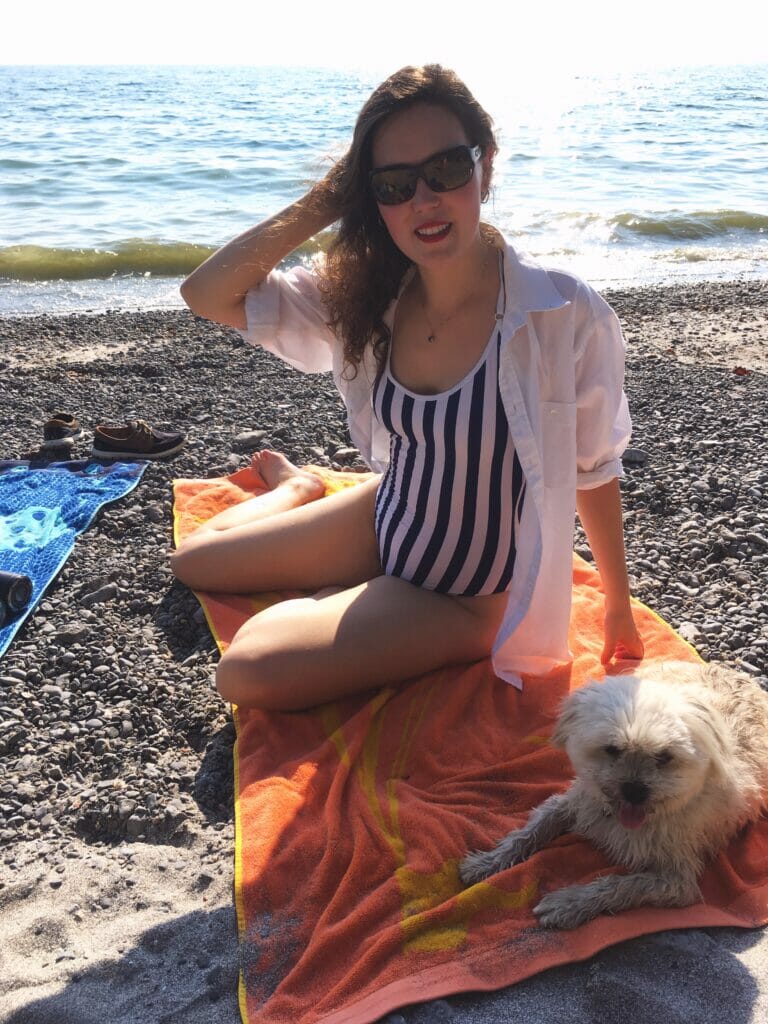 I still have some of this navy & white stripe swim fabric left, if you're feeling like a little swimwear sewing this fall, and it would be easy to whip up with my one piece basics kit.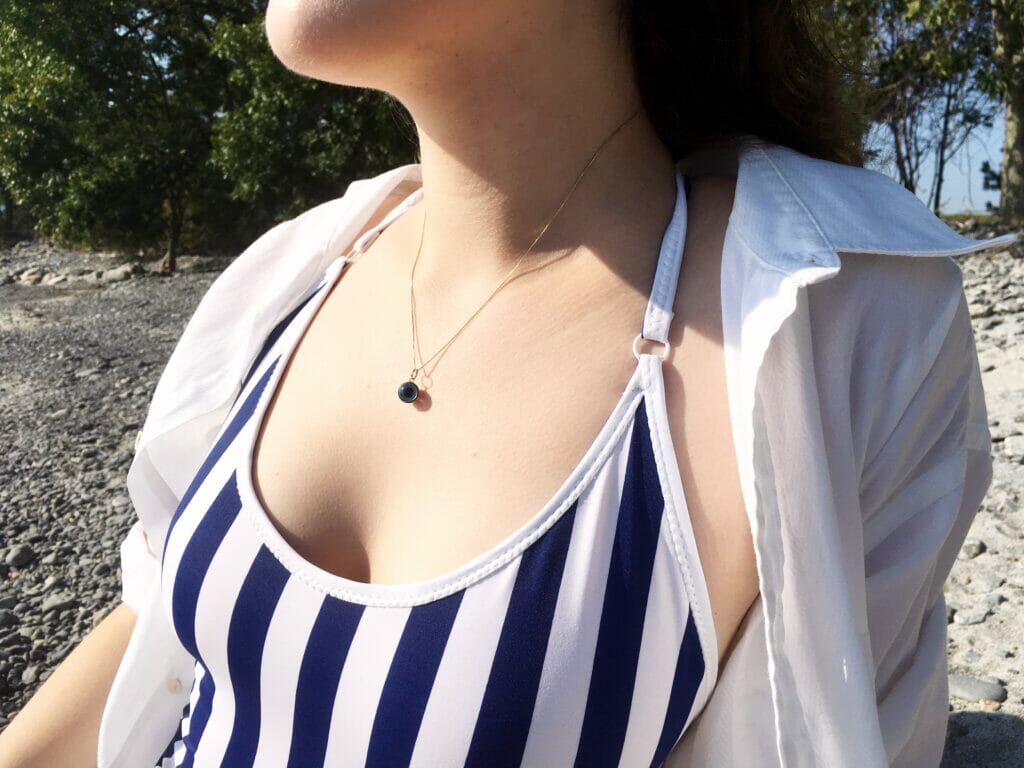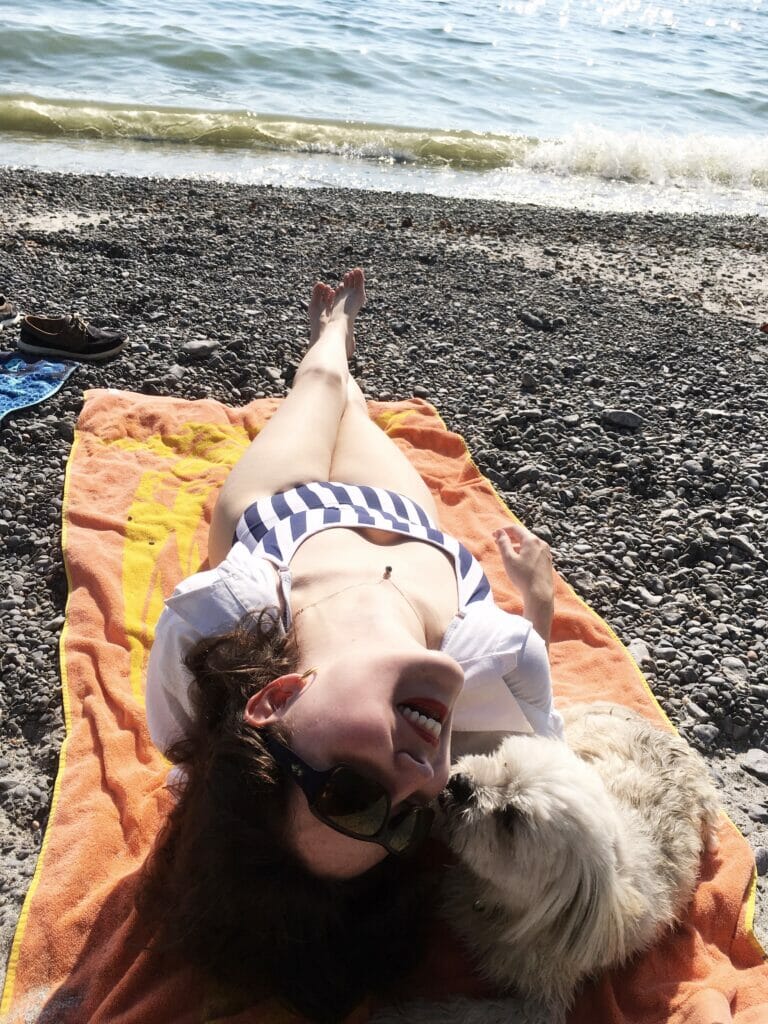 Gibby is always happy to lick the sunscreen off your face if you let him lol 
I was really surprised when everyone went nuts for this suit when I posted it on instagram a few weeks ago- since it's such a simple style. Is this something that you would like a pattern for? A simple classic tank suit with nice lines? Let me know 🙂
Hope you're having a great weekend, whatever the weather is deciding to do in your area!
xo
erin
SaveSave
SaveSaveSaveSaveSaveSave