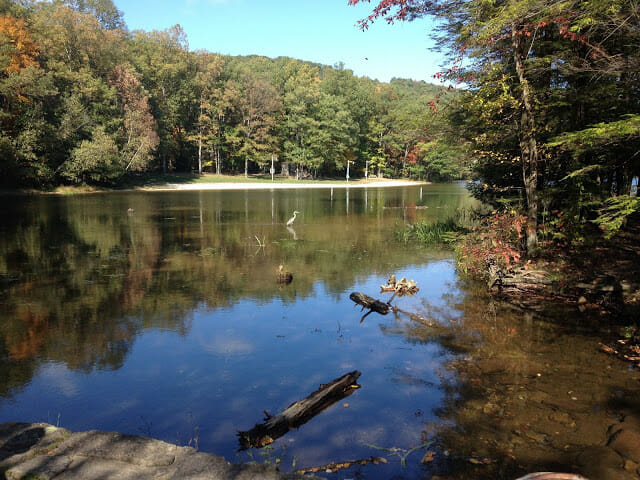 Hi All,
This week there won't be anymore shop updates, or supply runs, or corset announcements. This week I did one main thing- I went camping in Pennsylvania with mom & dad 🙂 🙂
So now I'm going to give you some fall-envy – because it was quite lovely 🙂
The fall colours were just a little pre-peak as we drove down to Pennsylvania, but there were some gorgeous pockets where you could see bright reds, oranges and yellows!
The first park that we camped at was Lackawanna State park, and it was beautiful- and home of some mighty big acorns!
I was also very proud to say that my pyromania tendencies as a child totally paid off, and I was able to start this fire with damp paper, and damp wood!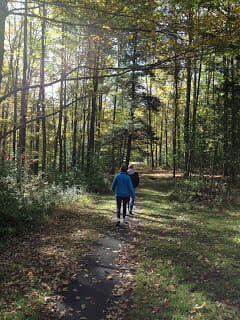 After one chilly night of tent camping, we moved on to Harrisburg Pennsylvania, a city that I loved and would totally want to explore a little more!
First we went to the National Civil War Museum, which was amazing!
They had so many interesting old artifacts and so much info- I can honestly say that the Canadian education system didn't really cover the American Civil War in much detail- so it's nice to know a little more now 🙂
It was such a cool spot- amazing food (we had the fried green tomatoes appetizer and wow was it good) But the coolest part is that it's a cooperative for Artists, so the whole place was a gallery with little studios for the artists, and before or after dinner, or with a drink in hand, you could wander around and see all the amazing artwork and chat with the artists! It was AMAZING!
It was such a phenomenal time, and it's really making me excited for my own studio 🙂
After Harrisburg it was off to one last night of camping before turning home, this time we stayed at Locust Lake State Park.
We got to go for a hike up the mountain at this park- and I did it in my new Millworks T-shirt!
The colours were beautiful, thankfully it was a little warmer and drier, and we were all sad to be leaving the next morning.
And that takes me to today- I've had one day for unpacking, phone calls, emails, planning, a little sewing. And then I'll be on to my next week that is very full of new adventures!
How was your week? How is your fall shaping up?
Do you like camping? Any good state parks or camping trips? Did you go on a trip this fall?
I love hearing from you 🙂
xo erin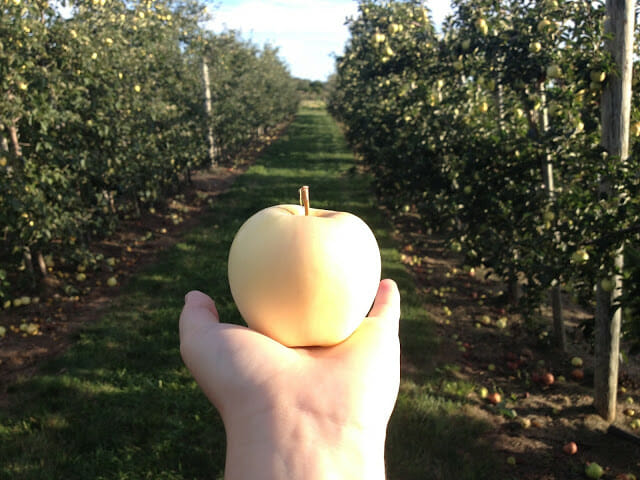 Hi All!
I hope you're having a lovely start to Fall! (if it's fall where you are- or a lovely week in general!)
The weather here in South-Eastern Ontario has been blissful- and I've taken full advantage of it! To be honest- I've been so exhausted between travelling, teaching and running my business on the side- that I had to take a couple mornings out for long walks, to get some fresh air and to enjoy all the wonderful things about early fall!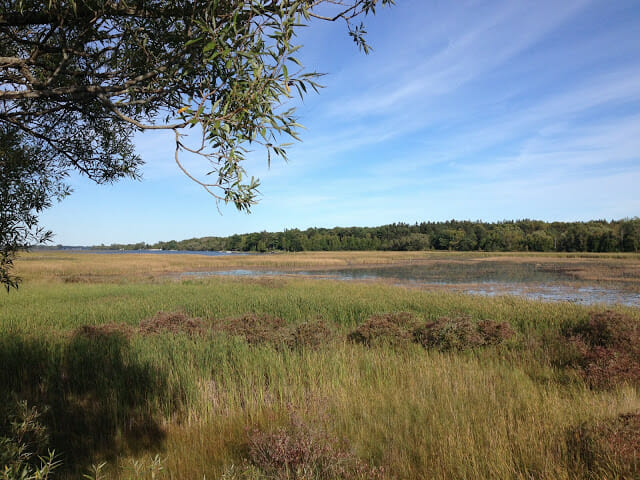 This is a lovely trail near where I live 🙂 Gibby has definitely been enjoying the extra walks this week!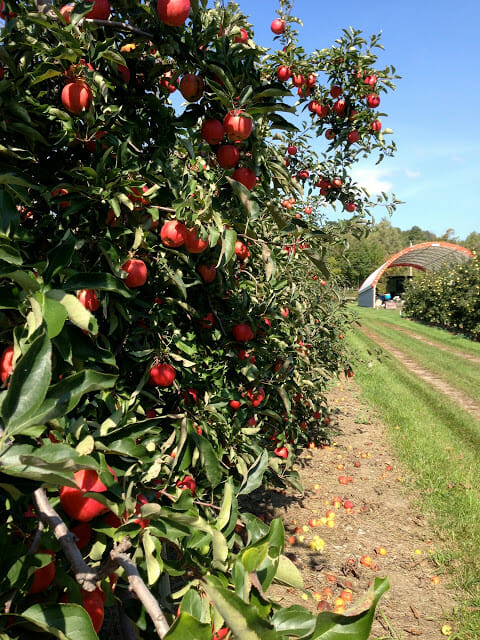 And he really loved his new experience of apple picking! Or running around like a manic while we picked apples.
He was so tired after he just slept in the car for the whole ride home 🙂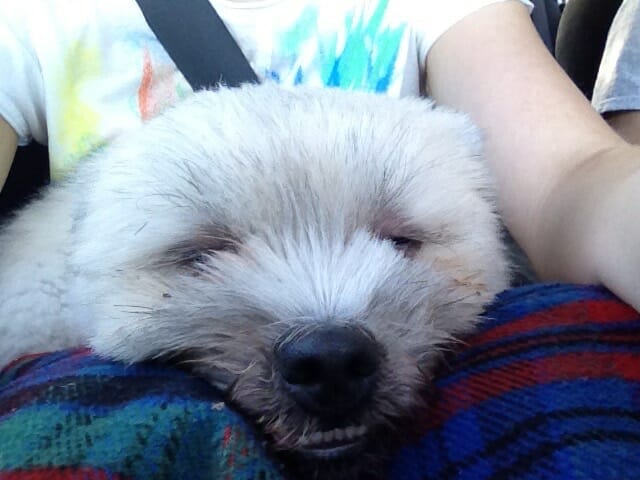 Another fall treat this week was the Corn Bee!!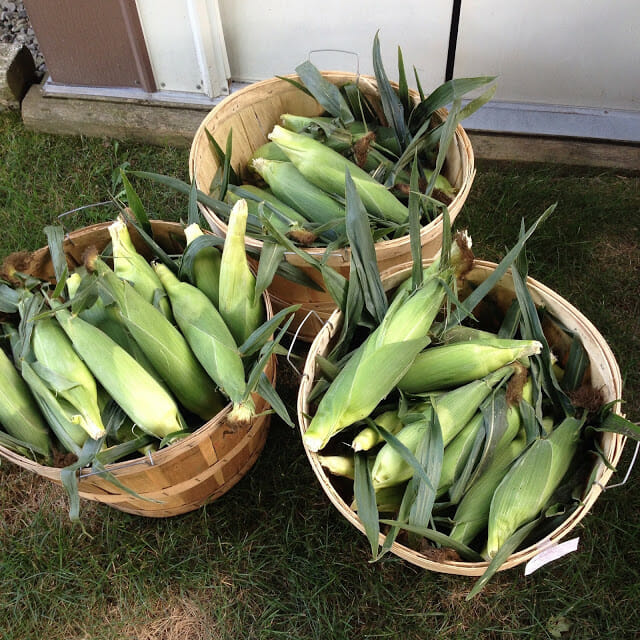 The Corn Bee is a family tradition that we've had since I was very little. Every year we get 15 dozen corn, husk them, blanch them, cut off the kernels and bag it all for the freezer to have all winter long!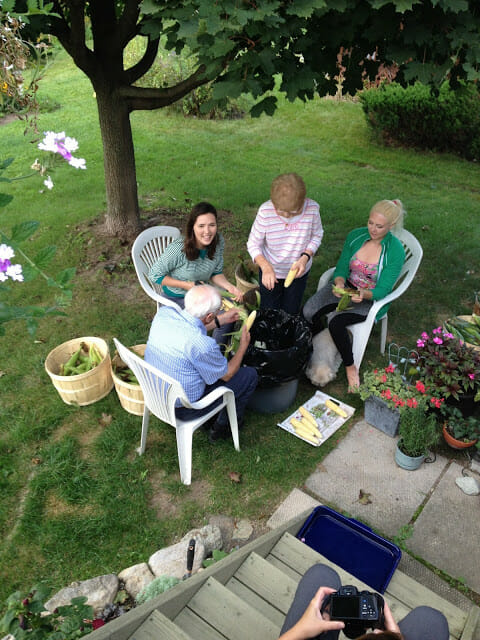 Kristie, Grandpa and I husk the corn- sometimes with help from Grandma 🙂
And this year we had a very special little supervisor.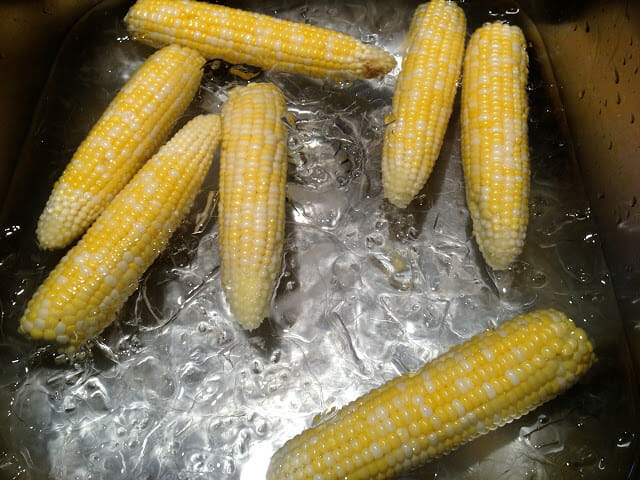 Then mom, dad and Grandma worked their magic in the kitchen and got it all bagged.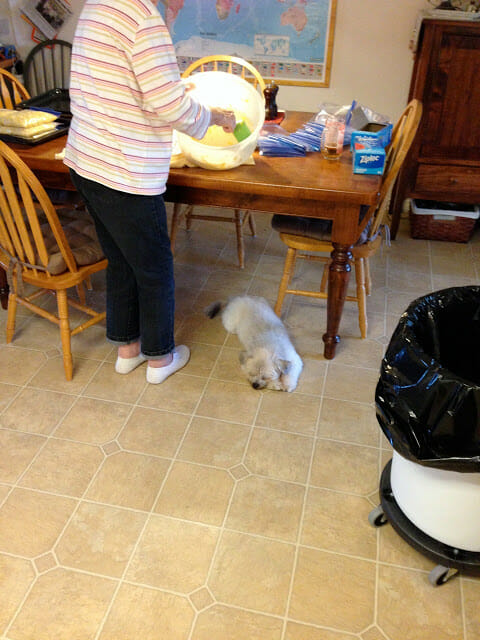 Gibby was in charge of keeping the floor clean, and eating any little pieces that might fall.
It's always so special having family traditions 🙂
In other news from this week…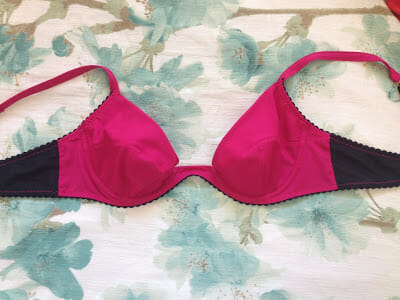 If you haven't checked out last weeks Bra-A-Week Challenge- I did a lovely Bra Theory tutorial on converting your long wired bra into a plunge wire bra 🙂
You can check that out here.
I've also been spending some extra time in the sewing room- getting ready for Corset October, a month of 4 corsets! I'm already sweating!
I also have another HUGE surprise coming up for October, which I will let you in on very soon:)
How was your week? How was your September? Anything cool coming up for October?
I love hearing what's going on with you all!
Until the Challenge tomorrow 🙂
xo erin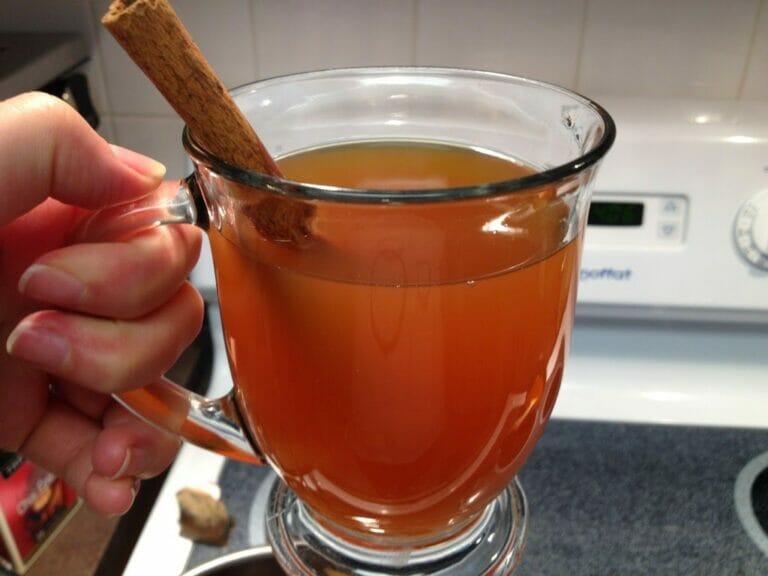 Hi All!
I hope you're all getting into the fall spirit! I have been soaking in the cool evenings and colourful changing leaves- I forgot how much I love fall.
One of those fall experiences that I have been definitely been taking advantage of is apple picking. And the last time I was out apple picking I picked up some apple cider- for some hot spiced rum cider! mmm
This is absolutely one of the most seasonal, most delicious and most downright simple drinks you can possibly make 🙂 and I love it.
To make this spiced cider all you need is some delicious apple cider, some chai or otherwise spiced tea (can be herbal), cinnamon sticks (which you can use to steep or just to garnish), and of course some rum!
For about 3 drinks I took 4 cups of cider and put it in a saucepan over the stove on medium-high heat. Then I took 2 tea bags and let them steep in the cider (you could also put in a cinnamon stick for extra cinnamon flavour). Heat the cider up until it's steaming and hot, but not boiling. Stir it around a bit infusing the spices! I did this for about 10 minutes.
Measure you're chosen amount of rum into your favourite mug- this amount will vary depending on how cold it is, how many exams you have coming up, or how many relatives are visiting your house. For hanging out with friends I opted for about 1 1/2 ounces.
Then ladle your hot spiced cider over your rum, and into your favourite glass, possibly with a cinnamon stick to make it look festive!
So simple, so tasty, so fall appropriate!
Definitely one of my favourite things right now!
How are you enjoying the fall season? Do you have any favourite drinks to warm up with?
Hope you're having a very Tipsy Tuesday!
xo erin