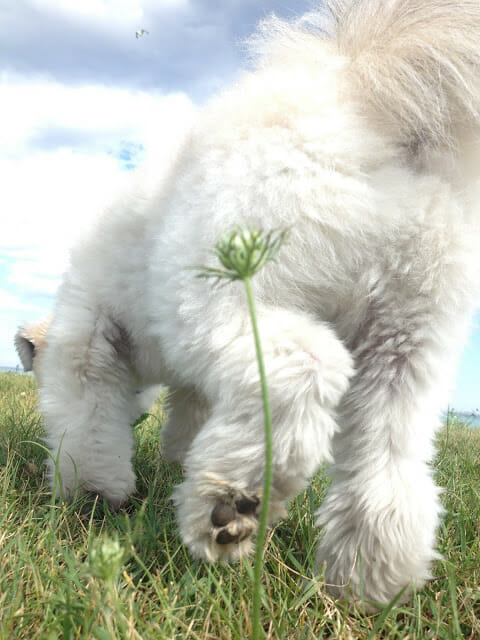 Hi All!
How are you this week?
My week has been all over the place- lots of meetings, lots of delays *sweats*, lots of sewing and lots of family! Thankfully I bought myself a new planner with lots of space!
So firstly you may have noticed that I don't have my Etsy store up yet.. I'm sorry! There have been a number of delays in figuring out the best shipping methods and trying to reduce shipping costs (Canada Post is astronomical!!) I've also decided that for the launch of the store and until I get a handle on it, I'm only going to be shipping to Canada and the USA. I know, I know, I'm sorry- and I promise that it won't be forever! Only for a little while, until I figure it all out!! But that being said I WILL be launching the Etsy store THIS WEEK- (even if it the only thing I do!) So make sure you keep your eyes peeled for that!
There have also been more delays with my studio space- waiting for city approval for the renovations, and some other renovations that need to be done- it should be mine for the fall..  I will have it one day *sighs*
———
In other news- the blog – if you didn't see this week I did a tutorial on sewing swimwear straps two ways!
I'm also going to be posting tomorrow for Bra-A-Week with this little red number I made this past week 🙂 (yay for instagram selfies) You can look forward to this tomorrow.
————
In other news I've had a lovely week with the fam 🙂
Another waterfront day with the sister and the puppy 🙂
Have you ever seen a happier puppy?
Snap-peas from the garden 🙂
So many nice things- I wish summer will never end!
I've been really trying to work on my patience and stay relaxed about all the delays with my Etsy shop and my studio space- taking advantage of the extra time it's given me to have fun days out in the sunshine, and to be exercising (and working on more future plans 😉 ) – but I have to say that it is stressing me out a bit- just nagging in the back of my mind * takes a deep calming zen breath *
How do you handle slow-ups, challenges and set backs?
Have you been enjoying your summer?
xo erin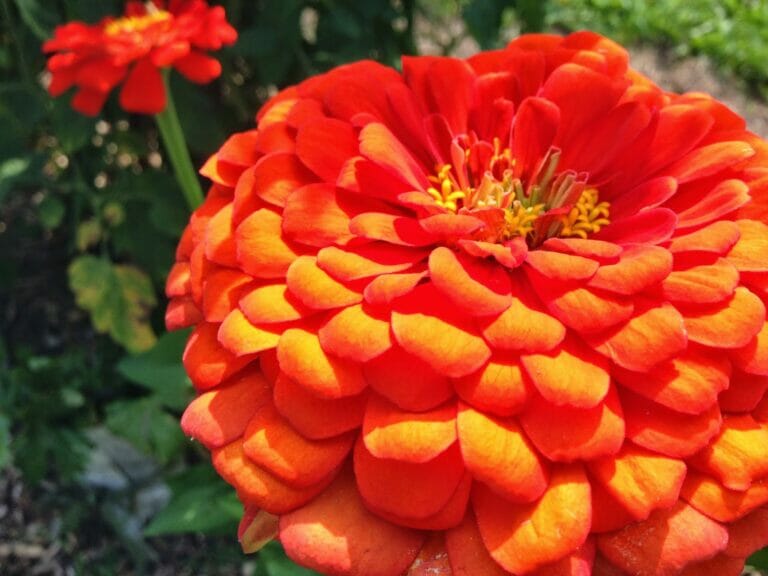 Hi All,
I won't waste time talking about my hiatus through July, other than to say that I've been working on a very exciting project – hint hint!!
But today I have a special supper Sunday – a supper from the garden- my mom's garden that has been amazing this summer!
Mom has been growing an amazing garden this year under the guidance of her friend Annette at her huge property.
So with all of the fresh produce we made a lovely seasonal dinner- BBQ chicken thighs (simply done with some montreal chicken spice) Sliced tomatoes with homemade basil pesto all from the garden, grilled garden zucchini, string beans from the garden and some local new potatoes!
So much fresh garden goodness
Here is a good look at the garden!
It's HUGE! –
Mom happily picking her kale 🙂
These lovely edible flowers, that taste like radishes, and cabbages half the size of me
Tomatoes!
More garden goodness!
And Annette keeps some animals too!
George the rabbit!
Finn wanted in to see the bunnies!
A hen with her chicks!
Finn looking at the teenager bunnies.
Holding baby bunnies- definitely a highlight of my day! – with Annette 🙂
And just a couple more pictures because they're gorgeous and I can't get enough lol!
All resulting in such a lovely summer dinner!
I hope you're having a spectacular Sunday- and eating lots of seasonal foods!
xo erin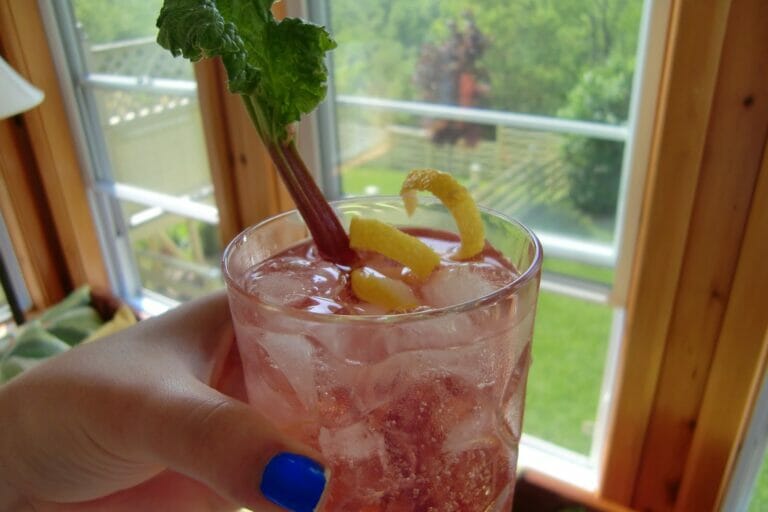 Hi All!
Two posts in one day- check me out! Today I'm going to share this lovely and seasonal drink recipe that I just came up with, that I so originally called Rhubarb Ginger Gin Fizz!
The first step to making this drink is gathering and stewing your rhubarb. This is my rhubarb patch!
My friend Claire was over this weekend and I had her helping pick!
Stewing the rhubarb is really simple- just chop it up, there is no specific length here, but you want them roughly the same, and remember rhubarb is stringy- so if you don't want super long strings make sure to cut it shorter!
Then throw it into a pot with a bit of water (about an inch of water in the pot) with some sugar- how much sugar you add will depend on your taste, but I would say about 2 cups for every 8 cups of rhubarb if you like it sweet, and less if you don't! For the drink recipe I did a batch with no sugar so I could just have the sour rhubarb flavor.
Then put it on the heat and let it bubble away until it's all soft and stewed. This will take 20 min- 30 min depending on how much rhubarb you have.
Now on to the drink which is wonderfully simple!
4 tbsp unsweetened juice from stewed rhubarb
3 tbsp Gin (or vodka or rum, maybe tequila)
approx. 1/2 can of Ginger Ale
ice
Fill glass about 1/2 with ice
Add Gin
Add rhubarb juice
Fill with Ginger Ale
Garnish appropriately with a baby rhubarb stir stick and lemon twist, while amazing yourself at just how pretty your homemade recipe turned out.
Take this to a relaxing place and put your feet up to enjoy! (add a straw if you're like me and want to drink it through a straw) This is SO GOOD!
Maybe if you are very nice, make one for your sister.
Hope that you are all having a wonderfully Tipsy Tuesday! I know I am!
xo erin