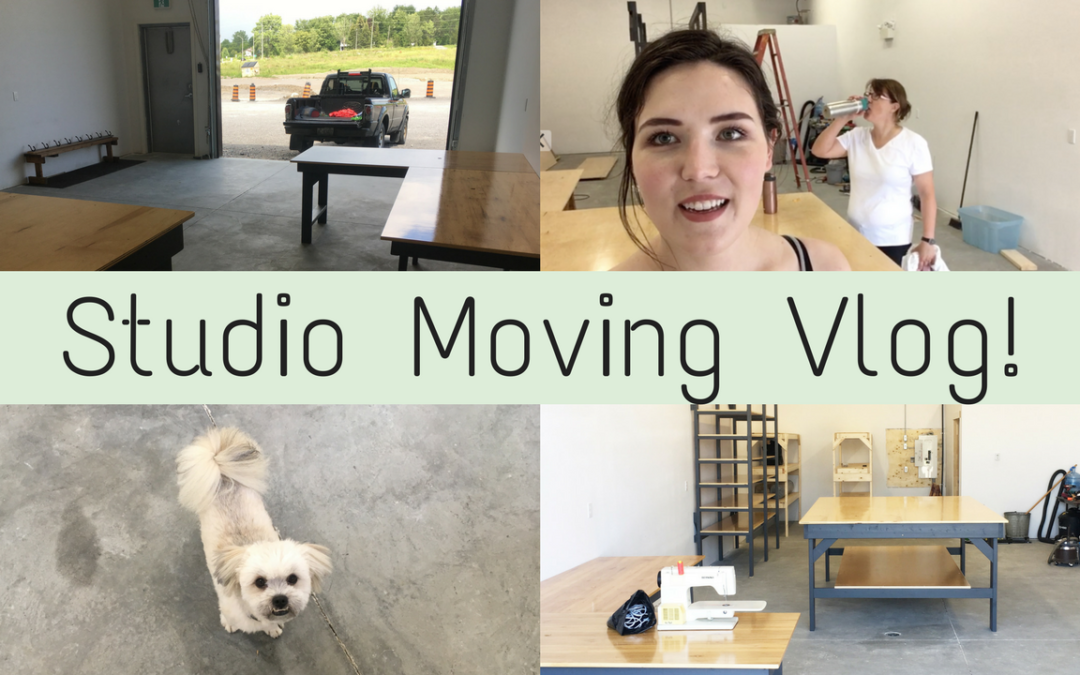 Hi All,
So I finally took the plunge. Video.
I have to say that it's been a pretty daunting- the whole idea of filming things- figuring out cameras & audio, thinking about lighting and the way that I want my videos to look.  There are so many things to think about, so many things to learn. Then once you have some footage- you have to put it all together and edit it into something that people might want to watch- yikes!
So naturally- being me- I just jumped right in and decided that a 'my life / bring you around with me as I move studios' style of vlog would be the best place to start! I know that I LOVE watching videos like this- I've been watching YouTube since 2010, and I just love how you get to know people and see their lives (yes I'm just super nosey). But it's such a cool personal connection and way to share information. And I really wanted to give you guys a glimpse of the 'behind the scenes' of my business and life, and to see my new studio as it all unfolds!
Now, of course, I'm planning a lot of different content for this video channel- not just 'follow me around' vlogs. I'm thinking about all the different tutorials I can do, maybe some lookbooks for patterns I plan to release, some fun sewing videos.. the ideas are endless. But I just love the idea of you guys coming along with me on this sewing business journey!
SO for this vlog- what is it about?-  This vlog is all about moving into my new studio – this is going to be a part 1 of 2 moving vlogs- so you can see the transformation of my new studio space as I move all of my things over, and start to organize the space.