Hi All!
Wow October is such an exciting time! I just love the start of fall when everything starts getting a little more crisp outside, and your hot coffee in the morning is absolutely divine and your dreaming up your costume for Halloween! 🙂
And what could be a better addition to the wonderful month of October? Corsets of course!!


Which is why I've made October Corset Month for the Bra-A-Week Challenge!
That means that I'll be making 4 corsets this month!! YAY Corset goodness!!
What this means for the Bra-A-Week Challenge- is that you will see lot of corsets from me, and corset talk! And I would absolutely love it if you'd like to join in and make a corset or two (or four)!! But it does not mean that you need to make a corset- you can continue to submit all your bra, bralette and swimwear lovelies!
If you are new to the challenge: All you have to do to get involved is send 2 photos of your beautiful creation, a short description, and any links to your site/blog/facebookpage to:
 braaweek@gmail.com
All submissions received before midnight on Friday will be included in that Sunday's post- if you send it later- it will be held until the next Sunday!
—————————
So with those details out of the way, I thought I'd share with you al little preview of my corsets that I've planned for the month! And give you a little of my inspiration 🙂
I'm going to be using two gorgeous patterns from the lovely Scarlett!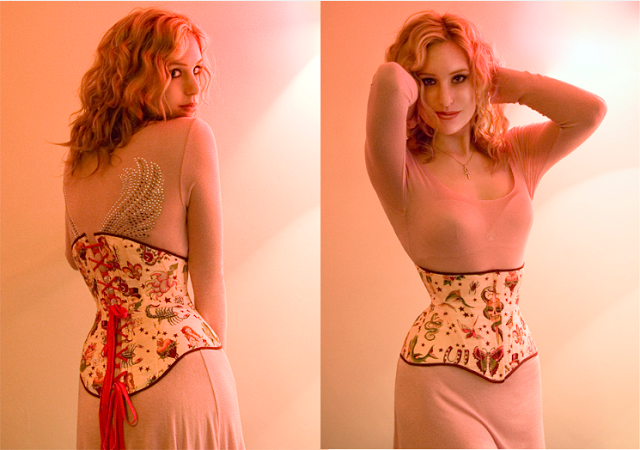 And my inspiration for this corset- since it's underbust in the front, but fairly high in the back- was to be a very wearable corset, in a nice fall fabric- that will go well with skirts and blouses.
..and that is where the lovely fine herringbone comes in
..there might even be a bit of velvet trimmings if I'm feeling extra luxurious!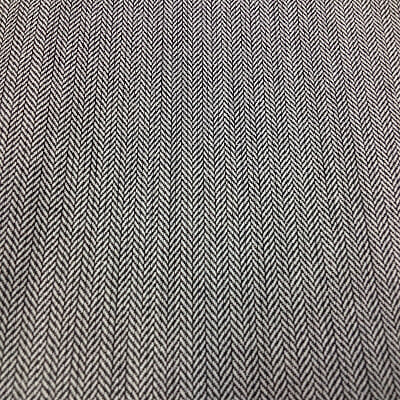 My next pattern from Scarlett will be her Harlot Suspender corset – I hope I pull this off as well as she does!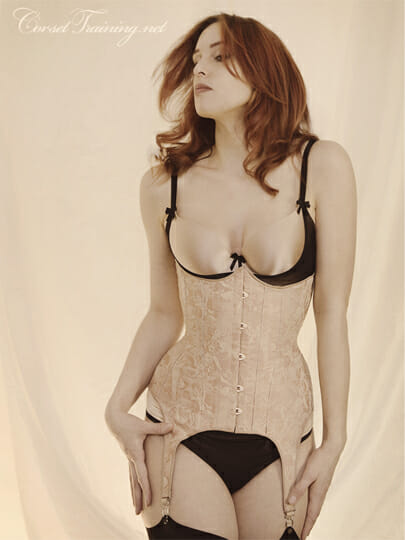 This is where I want to look fancy! You know if I'm going to be doing the suspender clips and all anyways!
..and that is where this gorgeous satin-y print comes in!
isn't it beautiful- so worthy of this project!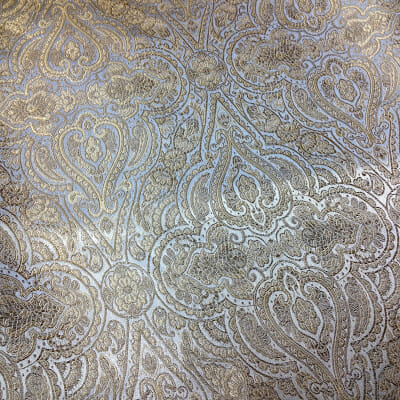 And that other two corsets I'm making will be using the Freedom Corset Pattern from Pin-Up Girls
This is a pattern that I have made once before– and I feel confident that I can whip them out a little quicker!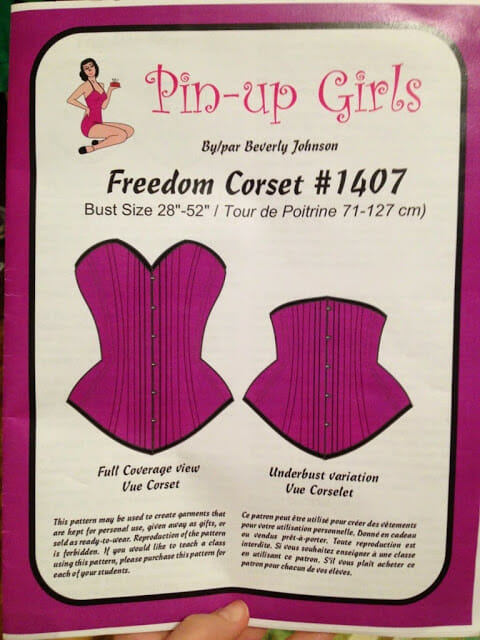 So firstly I'll be making the overbust view in this lovely fabric:
I do have a matching fabric that has a floral texture to it too- which might  make it in there!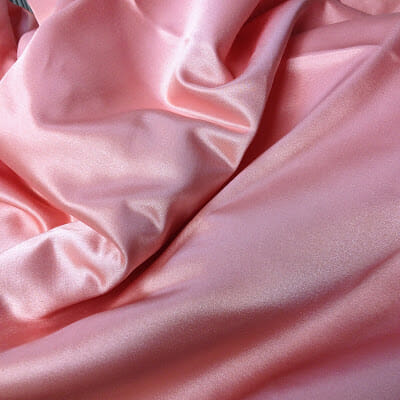 And I wanted to go outside the box for the next one- the underbust and make it out of this bright floral rayon, that I'll be interfacing!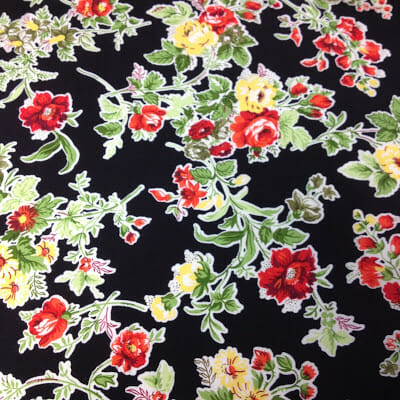 So those are my fabrics and my plans. I've also been having a bit of a pinning spree for corsets over on my Welcome to Burlesque board on Pinterest!
Do you have any ideas or inspirations for Corsets? Are you making one this October or have you already started?
Let me know in the comments!
xo erin