Hi All!
I had to call this one my 'Slice of Paradise', partly because I took these photos in a gorgeous secluded beach in the south of Prince Edward County, that is a paradise, and because this bathing suit is everything I wanted and more!
When I first thought about the design of this suit, I was like 'MOM! How cool would this be??' (since my mom is my go-to person to get opinions) and her response was a little more along the…. 'That reminds me of the 80's, in a mens wrestling outfit kinda way'. Which was not quite the look I was going for. But at this point in my swimwear wardrobe, I can afford to take some risks ha ha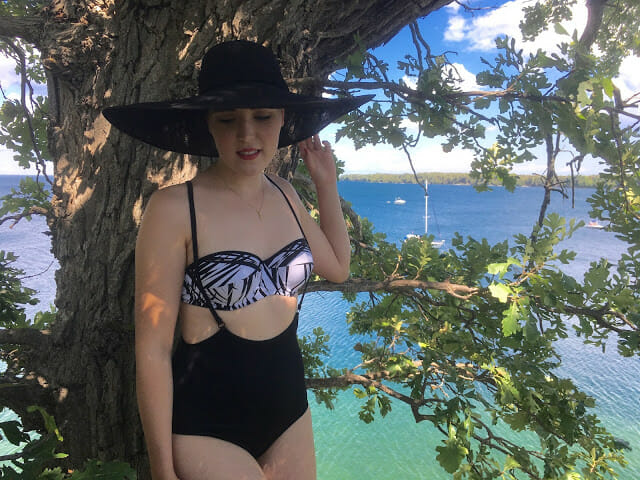 So I present to you my latest suit. It is a bottom with racer back, and suspender straps attaching to the front. (never have I been more confident that my bottoms will never come off, even if I dive in the water!). And a strapless bra bikini top to match!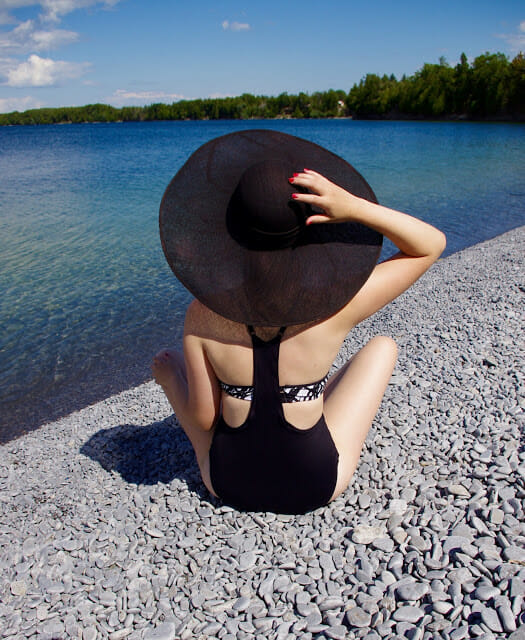 There is something so special about this suit, it makes me feel like an absolute beach babe 🙂
I think one of my favourite parts of this suit is the bra top. Normally I'm not much of a strapless girl, but I have to say, I wore this suit all day, climbing over rocks, swimming and jumping all over, and I didn't even think about adjusting the top once! I was pretty amazed.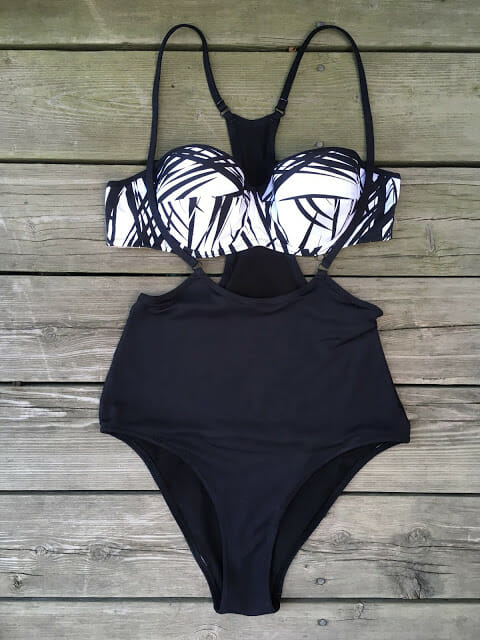 I drafted the bottoms of this suit based off my favourite bikini bottoms, because I love the cut of the leg. The legs are finished with elastic, but the top edge and racer back are finished with a self-binding edge, which was a nice and tidy way to attach the little rings to connect the straps.
The bra pattern was based on my black beauty horizontal seam fav, and I used my Bliss underwires (which are a great option for strapless and keeping the girls together and up!). There are a couple little modifications to do for a strapless, like narrowing the bridge, making the band a hint tighter and taking a pinch out of the neckline of your cup(right about where your strap would have been).
For the back I decided to do my classic, three straps with G-hooks, and I used these gorgeous gold ones that I got in a trade from Tailor Made Shoppe <3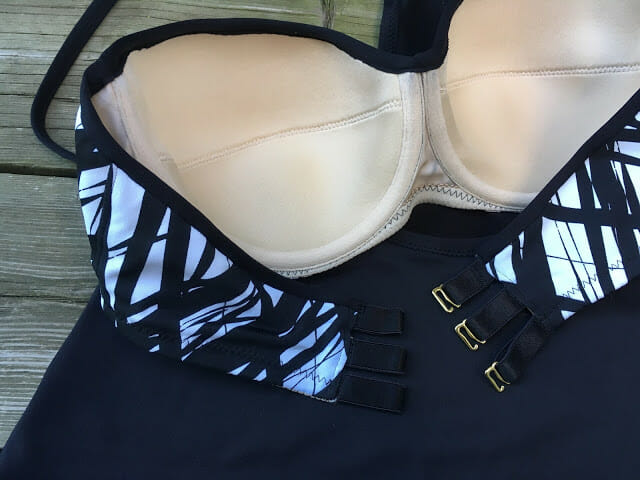 As for the rest of the suit, here are all the materials I used: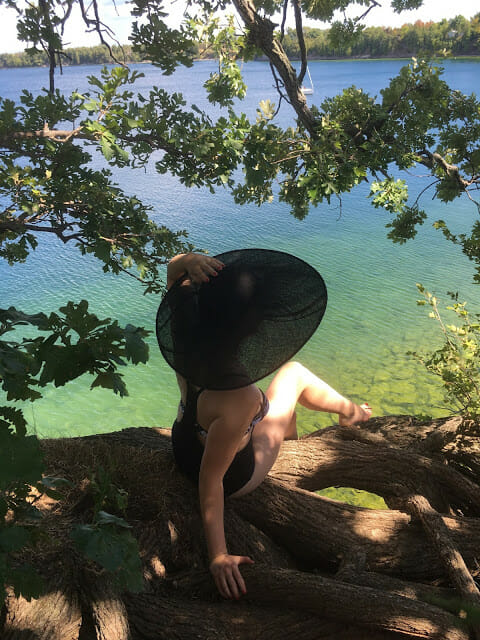 As for this photoshoot location, well this is a gorgeous little rock beach in the south of Prince Edward County <3, and yes, this is an oak tree that's growing off the edge of a very high cliff, but this photo is a bit of an illusion, I'm not quite as 'perched on the edge' as I look.
But to counter-balance the heights, I made sure to have some time laying on the beach too 🙂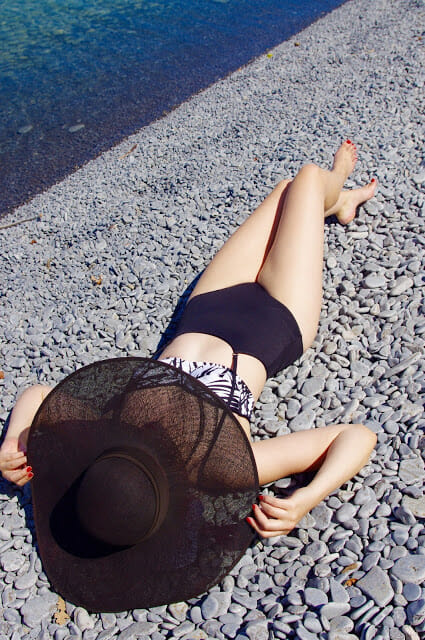 And of course, the mandatory Gibby photo, because even if he's soaking wet, I'm going to hug him 🙂 He was SO happy that he got to come along for this photo shoot, he's quite an avid little swimmer!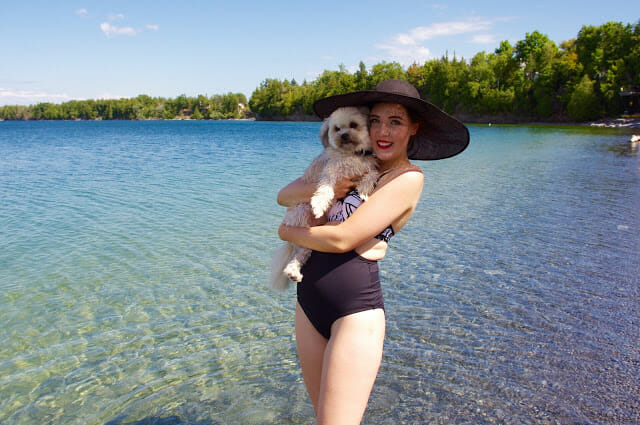 Is this my favourite suit of the summer? I can say, absolutely yes! I'm in love!
What is your favourite style of swimsuit?
Talk to me in the comments!
xo
erin