Hi All!
It was time for a little selfish sewing this month. Something that wasn't underwear, something that would add to my non-lingerie wardrobe. But instead of pure selfish sewing, I decided it would be better if mom and I did a swap and sewed something for each other.
We were both in need of a long-sleeve top. Mom wanted something with a casual, polished style for her upcoming vacation to Cali, and I was looking for something that was comfy studio wear, with a little bit of an edgy girl-grunge look that I've been feeling lately. And we both love a good raglan- so naturally the Bethioua and the Lane Raglan were perfect options.
I've sewn a Bethioua once before, and mom already had this thin grey lane raglan cut out and waiting to be made, so after looking through my fabric hoard (much more appropriate term than 'stash' for me), and finding this lovely double-layer black and cream stripe fabric it pretty much sealed the deal about what we were going to make! And I'm pretty happy that we share clothes, because I want to wear both of these.
a little pre-photoshoot hemming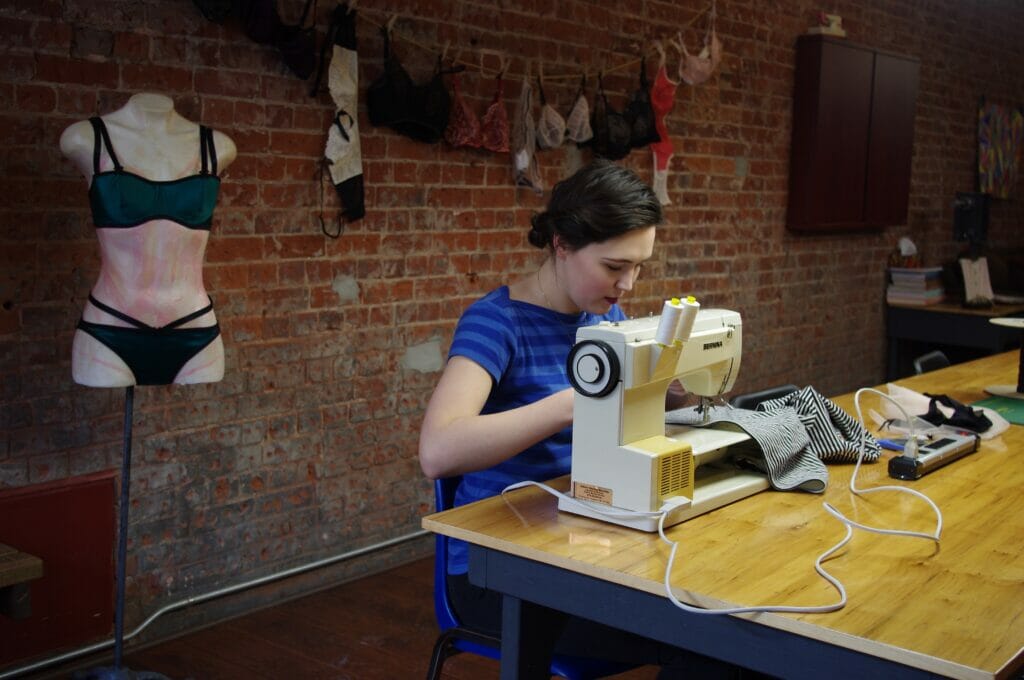 So first I'll start with this Bethioua. I made it using this double layer fabric that is so soft and comfy! I'm pretty sure I used the size 40 of this pattern. The only modification I made to this pattern was to scoop out the neckline more- especially widening it across the shoulders to be a bit more boat neck, and finishing the neckline off with a thin binding. I thought the slouchier, wider neckline was a little more 'beachy' looking, a bit trendier, and I'm really happy with how it turned out- and so is mom!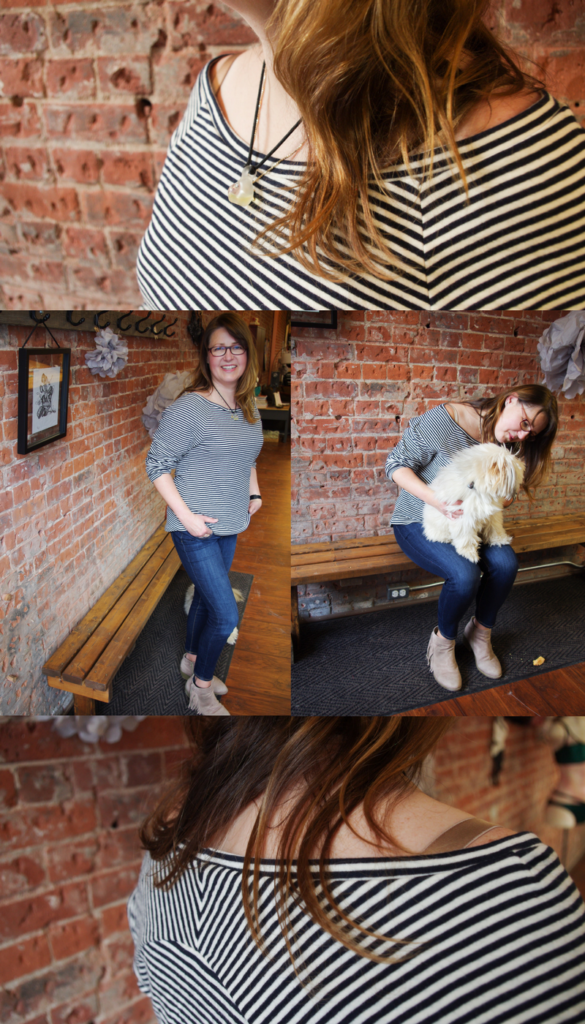 I love the stripes! And you know me and stripes, I've got to line them up! Especially along this back seam where these raglan sleeves wrap around <3
Next we have my turn! And this was actually the most incredibly easy project. Mom serged this lovely top up in a couple minutes and got me to try it on to see about the hemming and neckline and all of that, especially because this is a super thin and stretchy knit, and it instantly fell into this slouchy, off the shoulder, cosy, slightly grunge and raw edges look shirt- and I was like- stop right there, I want it like that.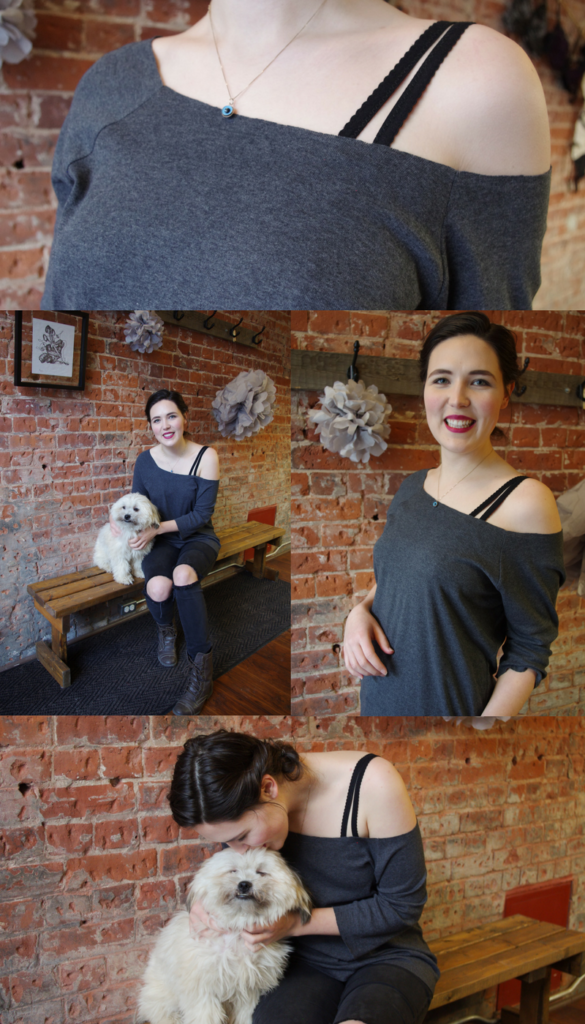 I'm wearing this bralette underneath, and I love the look of the double strap. Overall I'm super happy with the whole look and comfort level of this top- it's definitely in the comfort level of pyjamas, which is where I like to be all day everyday. And I mean Gibby looks super happy with this top too- or maybe it's all the snuggles and love and he just always looks happy with his overgrown super fluffy self right now.
So overall, I'm pretty happy with how both of these turned out. I'm still working on my whole wardrobe thing, I've just put it a bit on the back burner for now while I work on other things, and to give myself a bit more style evolving time! But you can never go wrong with more basics right?
What have you been sewing lately? Do you ever sew for other people? Do you sew for your mom or does she sew for you?
Hope you're having an amazing Sunday!!
xo
erin
oh and this blooper: