Hi All!
I have a new set for you!! YAY! I feel like it's been WAY too long since I made my last bra- and I really got the sewing bug in my new studio, so I thought it would be good to start off with something gorgeous!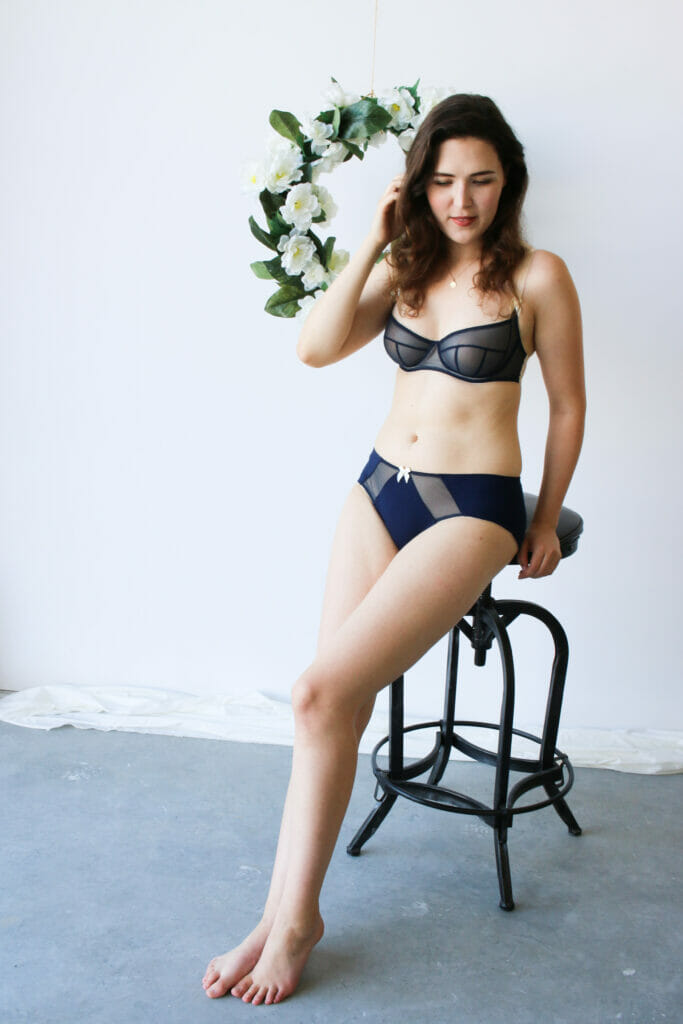 I'm calling this set Latte at Midnight because it's with my *NEW*  Midnight Bra Tulle & Bamboo and my Latte findings! I'm OBSESSED with this new colour!
So, of course, before I get too far into this post- I have to tell you more about the GIVEAWAY!!
This giveaway is being hosted on Instagram for #BRAugust2017 ! I am this Tuesday's sponsor- for Matching Set (of course!).
To enter: post a photo to instagram this Tuesday (Aug 22)
hashtag it with #BRAugust2017 & tag me @emeralderinsews to be entered!
So.. what am I giving away? – The kit to make your own set just like this of course!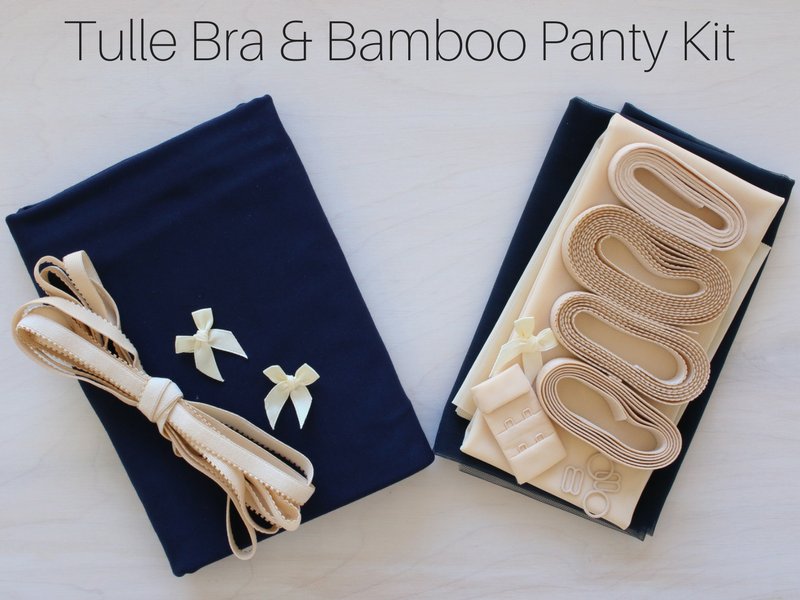 although I do have some other beautiful colour options for you to choose too!

Of course these are all available on my Etsy too!
Now back to the set!!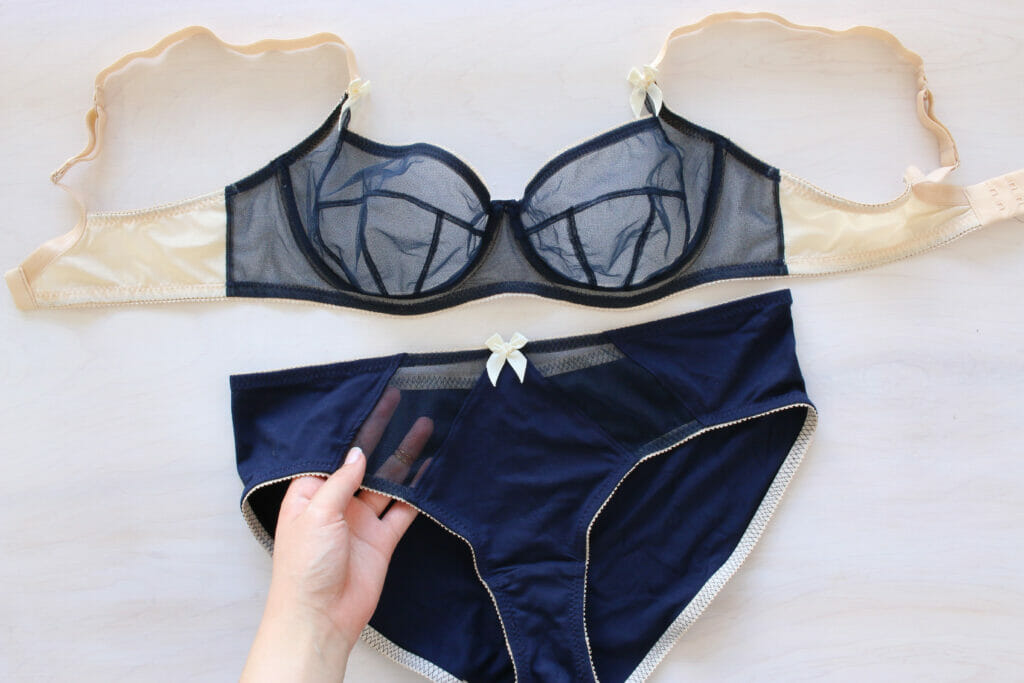 This bra, as always, is self-drafted. I based the fit off of my favourite Black Beauty bra, so it's quite similar in cup shape.
The cup is a 5 piece cup, lower cup split into 3, upper cup, and powerbar. The bra is made of two layers of tulle with opposing directions of stretch. And the other perk about using a double layer of tulle is that you can use a stitch and flip method and encase all of your seams inside- so that it's beautifully finished inside and out!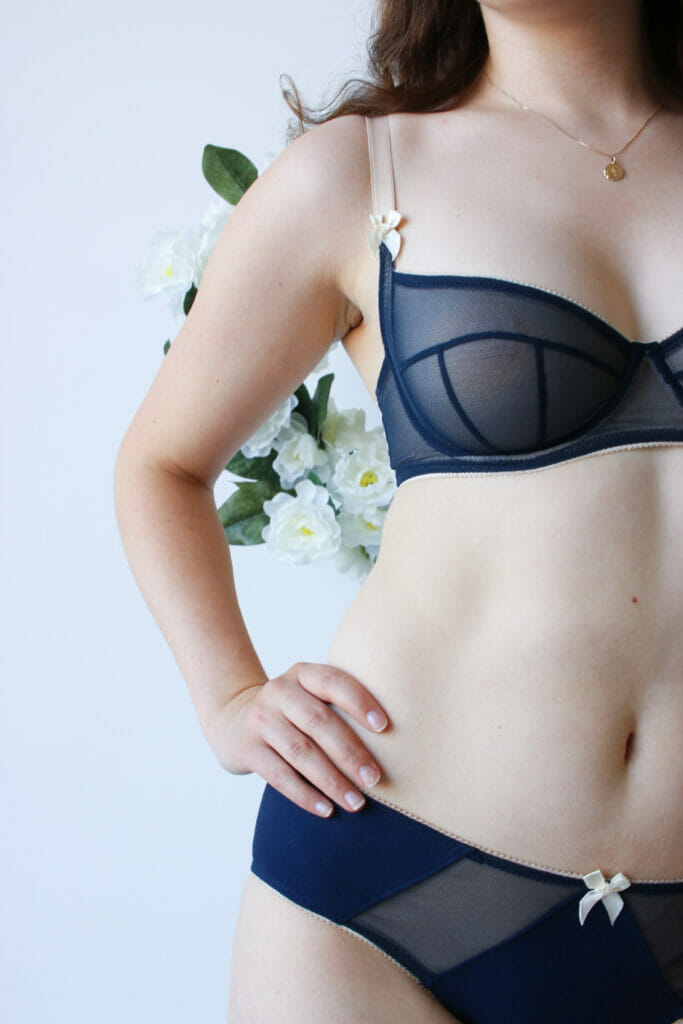 I love the way the Midnight goes with the Latte- to me this is just the perfect colour combo 🙂
And some matching panties of course! This pair is also self drafted, a solid front with these tulle panel details. The back is cut like a boyshort with a seam down the middle- which I find extra comfy!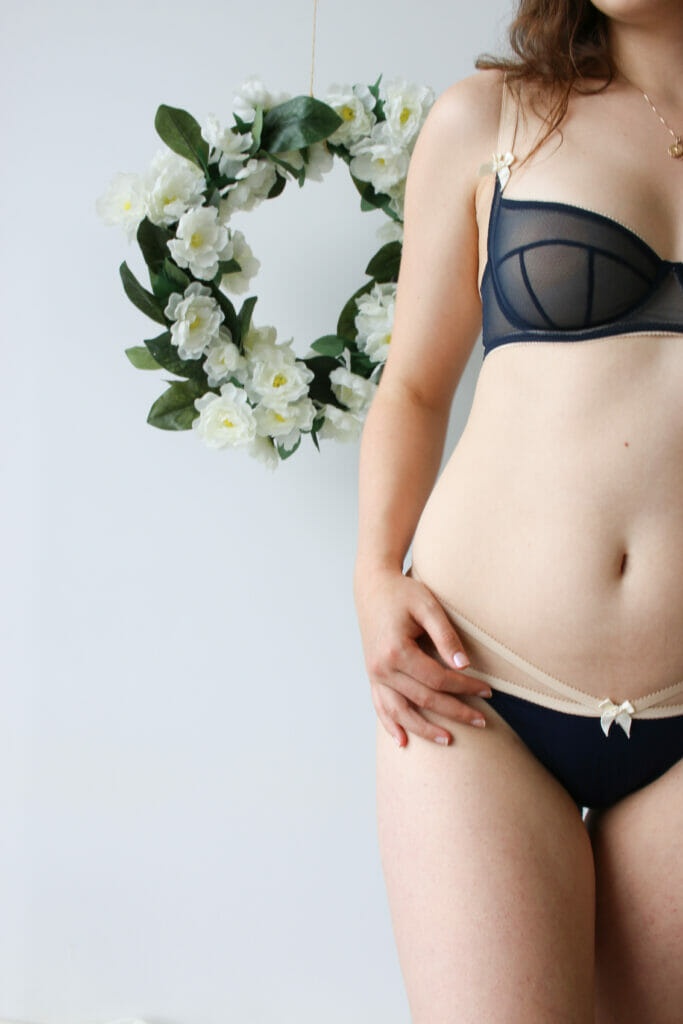 I felt this bra deserved more than one pair of undies to go with it! So I made another matching pair- a cute little thong, with a double strap!
I absolutely love these undies- they are so soft and comfy- and the thong goes so well under anything! For this one I use a bit of bamboo for some self binding along the leg openings which is just the ultimate for soft comfort!
It was so awesome doing the first photos in the new studio too! So bright and airy! Gibby even got  a turn!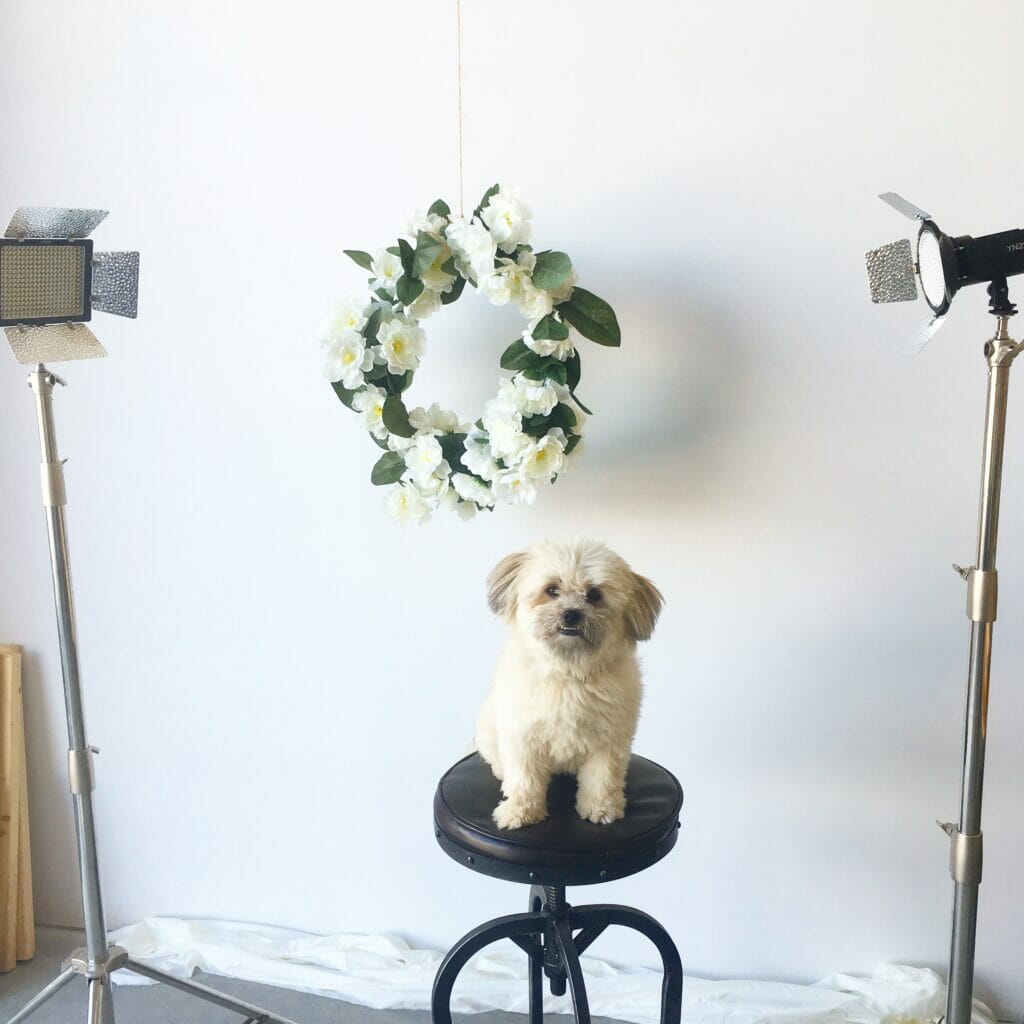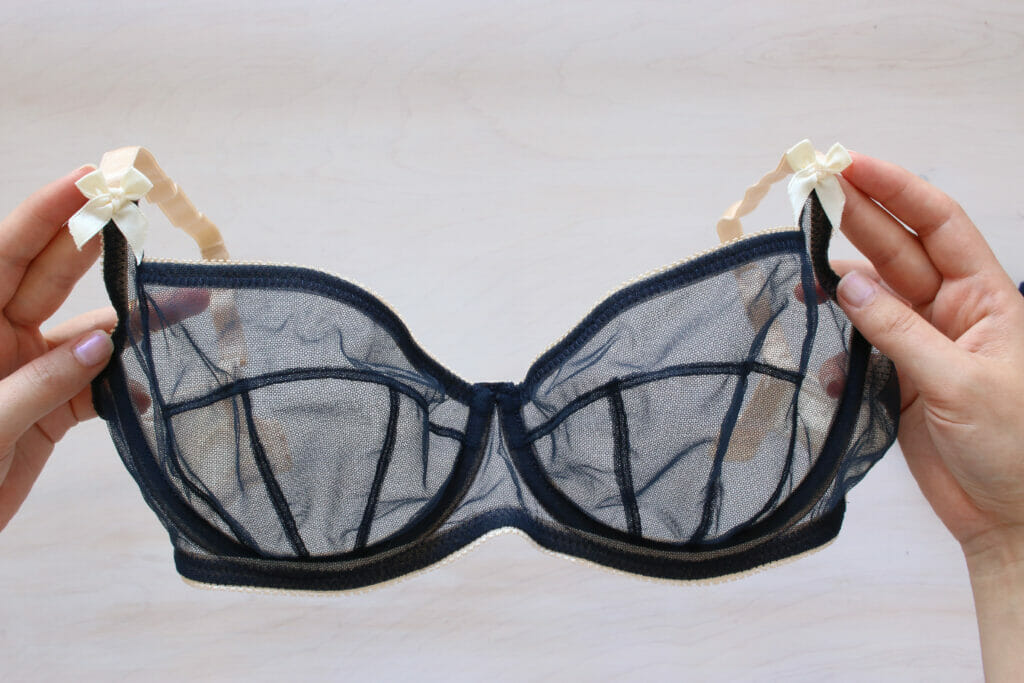 I'm pretty in love with this new set 🙂
Have you been sewing anything that you love lately? Don't forget that next week is the August #BraNews – so make sure to send me all the gorgeous things you've been making!!
and of course don't forget to enter the giveaway!
Happy Sunday!!
xo
erin