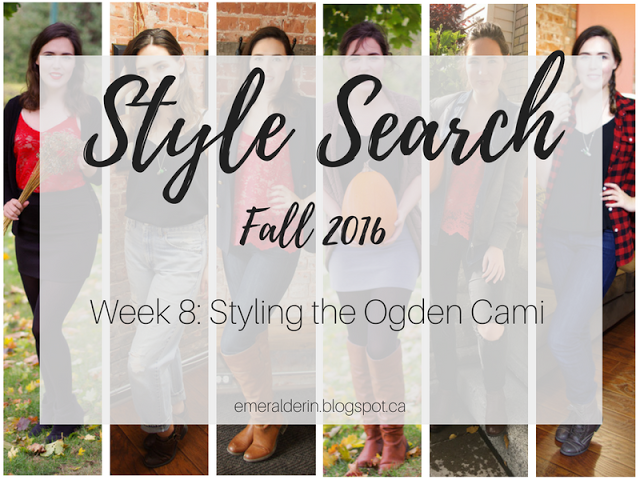 Hi All!
How has your fall been going (or spring if you're on the other half of the earth)? Have you been able to work your way through the style changes of the season?
If you're having a hard time, and feel like you want something quick and easy to sew that will give your wardrobe a boost – then I can highly recommend the Ogden Cami!
It was pretty great for styling this week!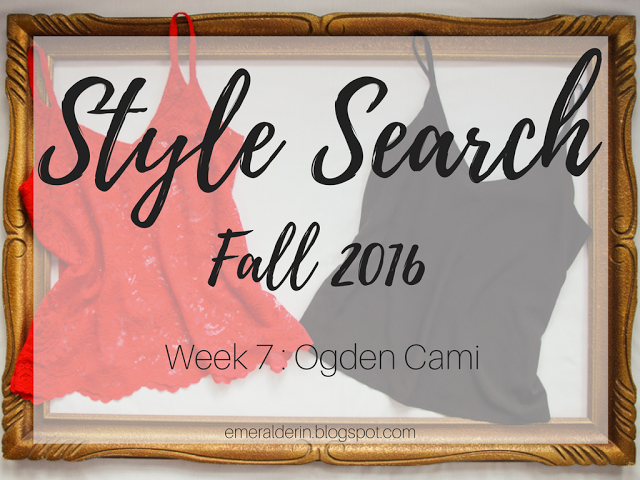 Hi All!
Back to the Style Search! And this week I decided that after some skirts, and a dress, it was about time that I added some classic tops to my wardrobe.
Looking through my wardrobe I realized that I have absolutely no spaghetti strap tank tops- I have some sleeveless tops, but no tank tops- not one- isn't that crazy? I guess they had all worn out, and in my complete avoidance of shopping I'd never replaced them. But now I'm happy to say that I've replaced them without shopping (except in my stash!)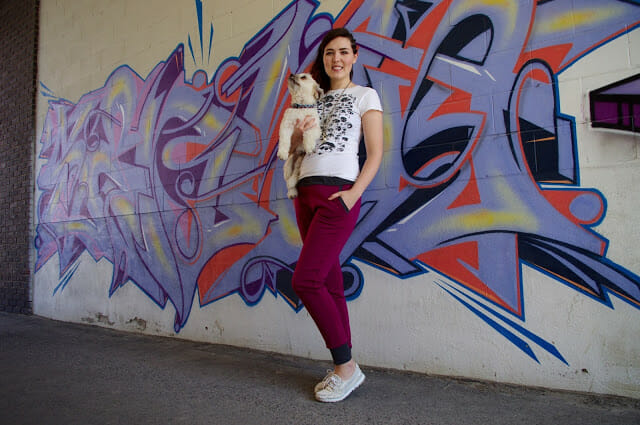 Hi All!
It's time for my second indie pattern make of Me Made May! And I'm SO happy I chose this pattern I love it!
This week I made the Hudson Pants from True Bias .
I made them using a deep fuchsia, thick stretch knit with this subtle zig-zag texture. For the waistband, cuffs and pocket detail I used a thin ribbed grey knit, I'm really loving this dark grey and fuchsia combo.
These pants are supremely comfy, the only modification that needed to be made was to add 1 1/2 " to the length because I'm pretty tall. I think the fit is pretty spot!
I think my favourite thing about these pants is that they still look chic enough to go out in, not just your stay at home track pants.
I feel like that's all I can say about these pants! They came together so quick and easy, Mom and I tag-teamed, one pinning while the other serged, one topstitching while the other cut out the cuffs- and poof, they were done!
Have you made the Hudson Pants before? What do you think?
How is your Me-Made-May coming along? Have you found any gaps in your me-made wardrobe yet?
xo
erin