Hi All!
It's the beginning of May! And if you didn't know yet, May is all about bottoms for me! I figured that after 16 months of bra making, it was about time that I dedicated a month to making some matching bottoms.
For the first week I thought it was most fitting to make my favourite bottoms pattern: my boyshort pattern 🙂 I wear boyshorts almost everyday, there is something about the construction of them, the way they sit on my body and under my clothes that I just love!
This is the same pattern that I have in my Cast Away Collection (don't worry I didn't forget about those patterns- they're just taking me a little longer than I thought they would!) But while I'm in the midst of grading and pattern testing, I couldn't resist just making myself up a few pair to go with some of my favourite bras!
I did three different finishes on them: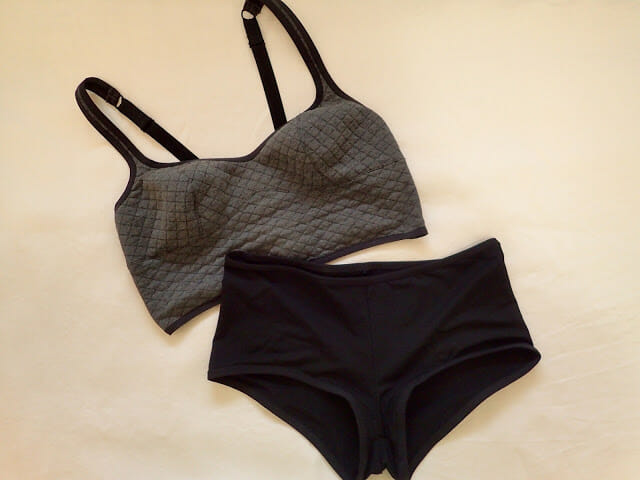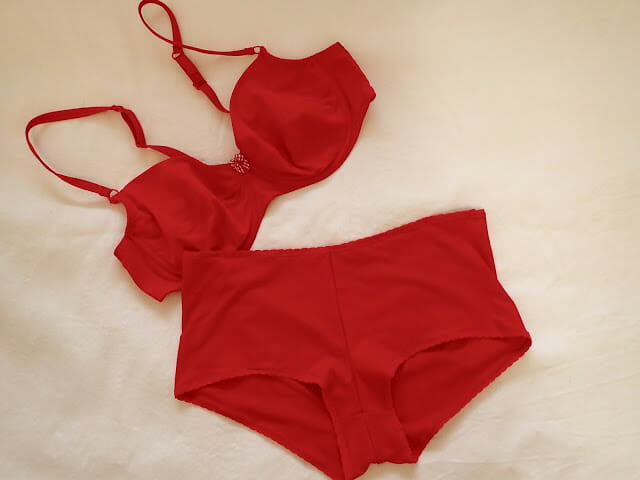 And the pretty blush pair to go with my blush lace demi bra (oops, my lace demi was in the wash- you'll have to check out the post lol)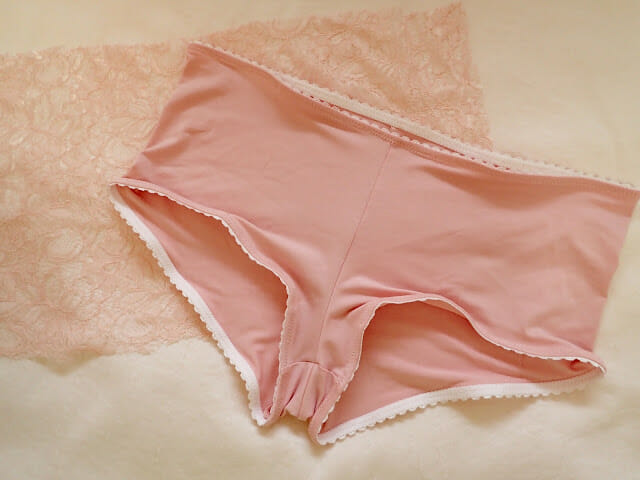 These were all made using my new bamboo, which I've spent an unreasonable amount of time stroking ever since it came into the studio- it is SO soft! and gorgeous to work with too! Not to mention 7 colours that match my lace 🙂 it can be found here 😉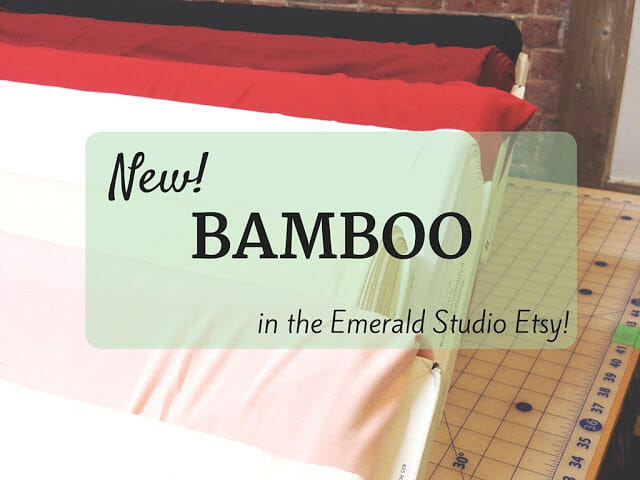 I was almost shocked by how much I enjoyed making up these undies this week. Not only were they fast to make (all three pair took 2 1/2 hours, with cutting, serging, elastic & clean-up! wow!) But they were actually really fun to put together, and this is coming from the girl who has done her best to avoid making panties for the last 16 months!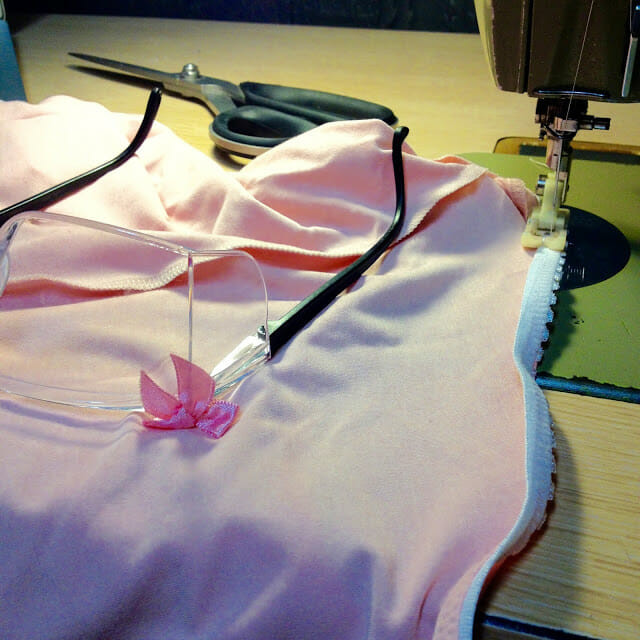 (sewing up my blush pair with my pink bow-dazzeled safety glasses #safetyfirst)
Do you like sewing undies? or do you usually skip over them to move on to the next bra like me?
I have a feeling that this month is going to release the hidden undie-addict in me and all of my bras might get matching unders in the future 🙂
What are you working on this month? Are you working on bottoms? tops? bathers? I love to hear all about your sewing plans 🙂
xo
erin