Hi All!
This Sunday I wanted to do another Exposing the Unders. And this bra, the Black Beauty, is one of my absolute favourites (probably my actual favourite). I still wear this bra all the time, and some of my other favourite bras are based off of this original pattern (like the foam sets from last week!).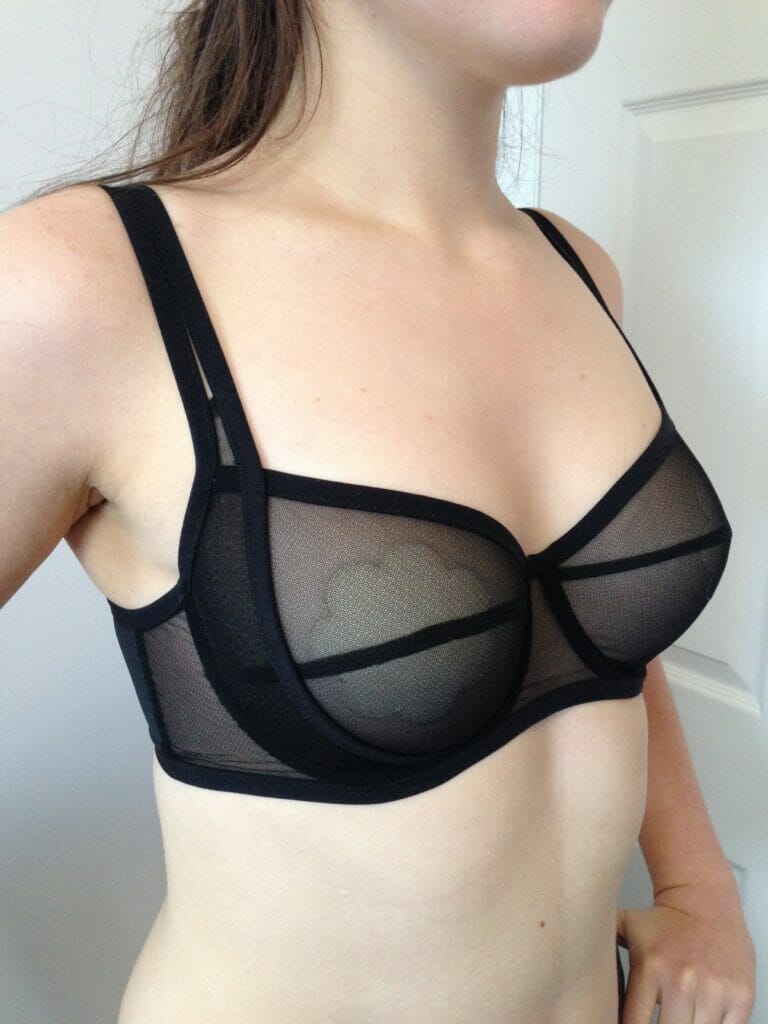 So, let's get into the nitty gritty! with my Exposing the Unders Checklist!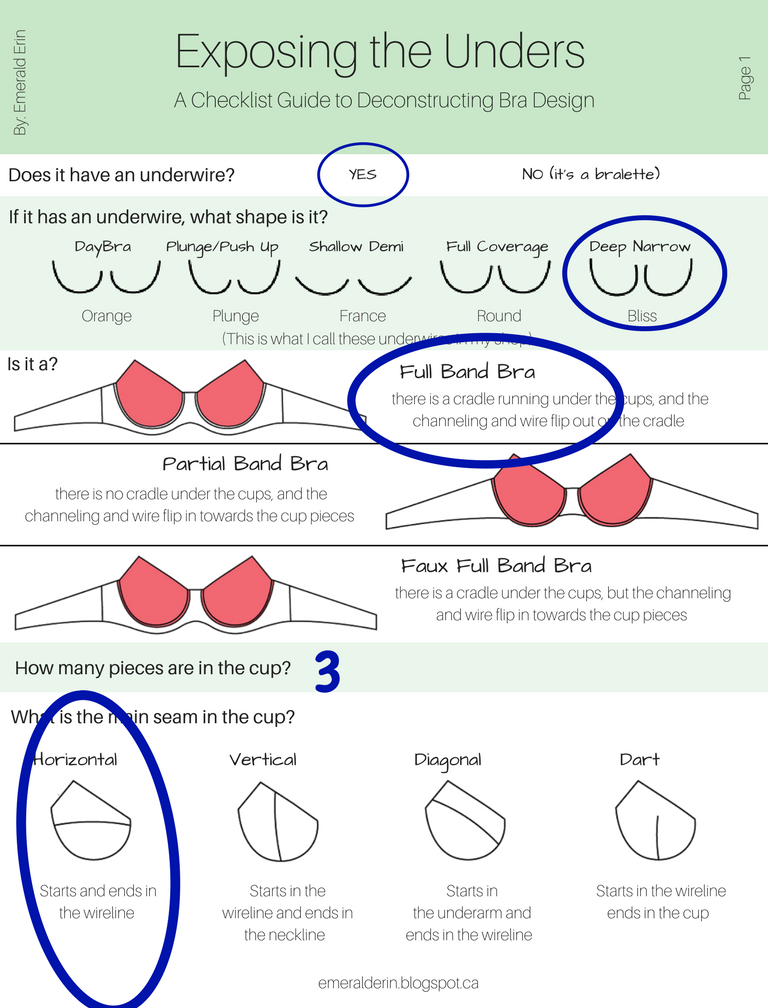 So you can see it's a pretty simple, underwired full band bra. It does have a bit of a twist on the 3 piece cup- since the base cup is just a simple horizontal seam, but the third piece is an external powerbar which sits on top. The external power bar also has an interesting feature of having the inside edge finished with fold over, which continues into a double strap.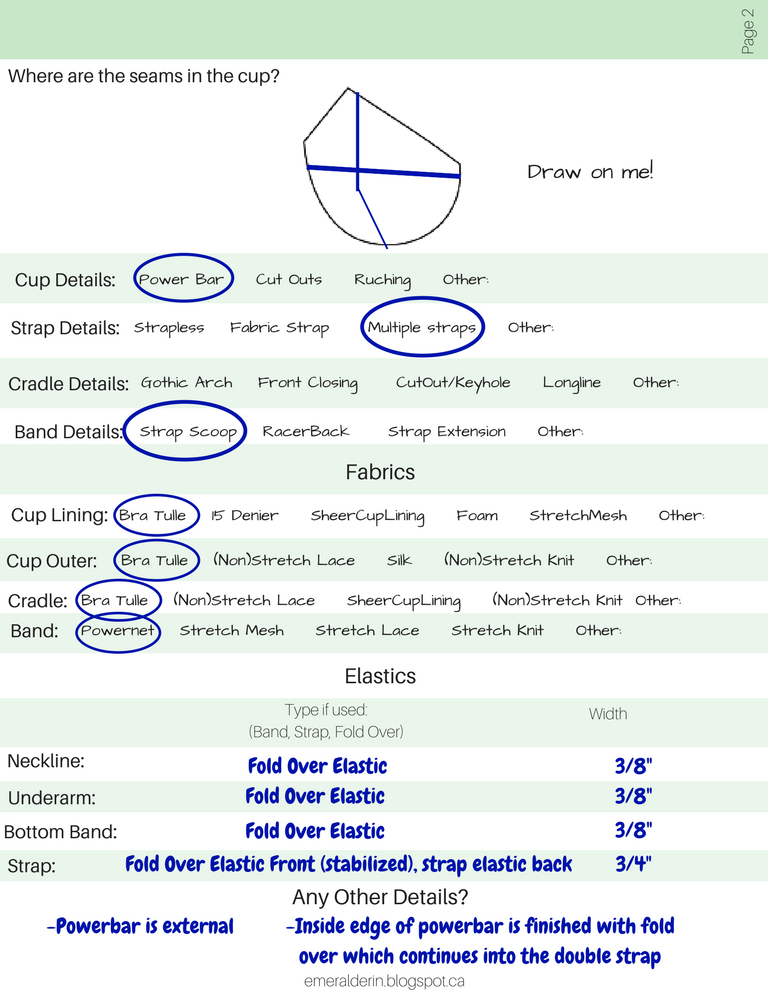 All of the elastic used in this bra (except for the back strap adjustment) is fold over, which gives it a really clean and modern look. And to get away with fold over elastic as the front strap (which I normally like a non-stretch strap) I put some non stretch fabric (you can use ribbon or a strip of sheer cup lining) inside the fold over, and voila! completely stable front strap. And with the double strap you get the width of a 3/4″ strap, without the thicker look.
I think it's all the simple details that make this my favourite bra.
What's your favourite bra that you've made? Why is it your favourite?
Talk to me in the comments!
xo
erin