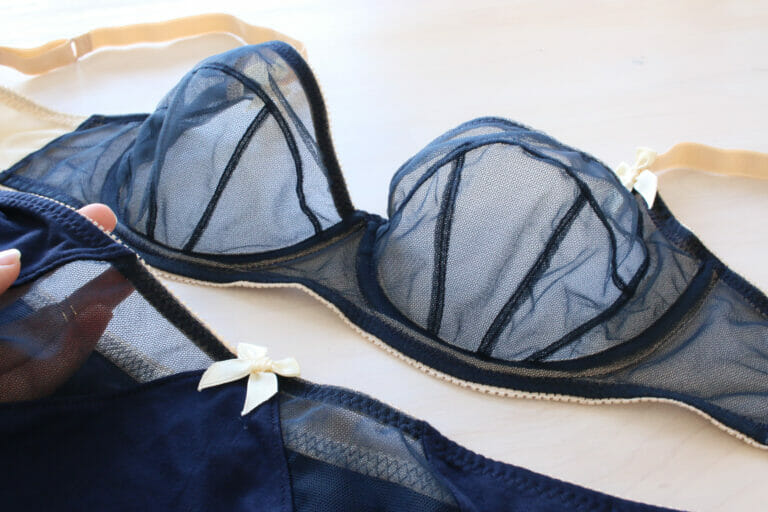 Hi All!
I have a new set for you!! YAY! I feel like it's been WAY too long since I made my last bra- and I really got the sewing bug in my new studio, so I thought it would be good to start off with something gorgeous!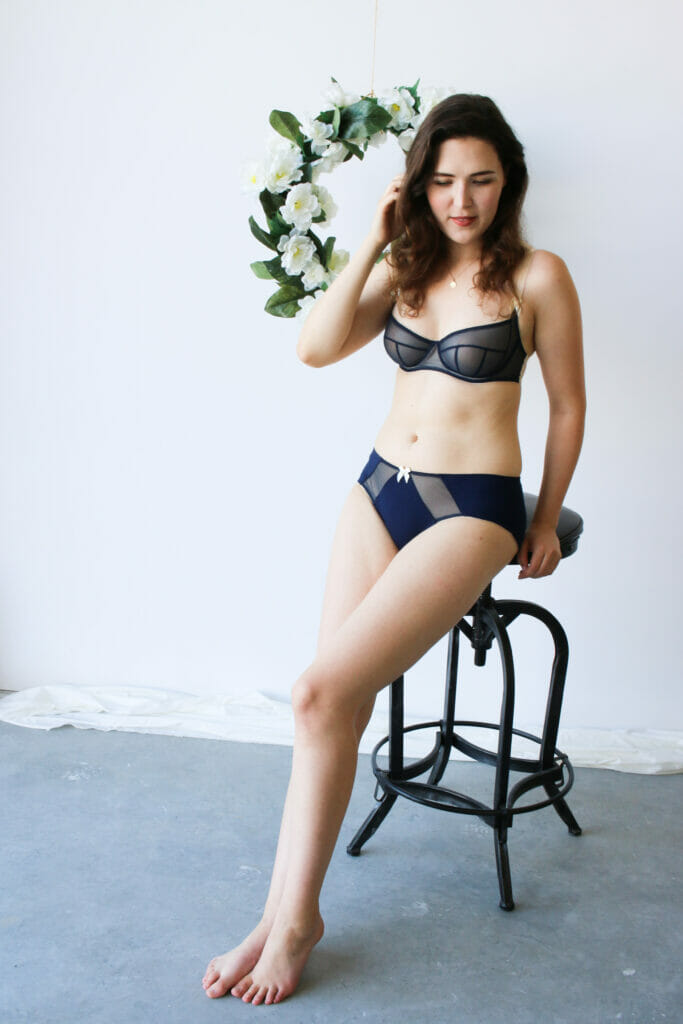 I'm calling this set Latte at Midnight because it's with my *NEW*  Midnight Bra Tulle & Bamboo and my Latte findings! I'm OBSESSED with this new colour!
So, of course, before I get too far into this post- I have to tell you more about the GIVEAWAY!!
This giveaway is being hosted on Instagram for #BRAugust2017 ! I am this Tuesday's sponsor- for Matching Set (of course!).
To enter: post a photo to instagram this Tuesday (Aug 22)
hashtag it with #BRAugust2017 & tag me @emeralderinsews to be entered!
So.. what am I giving away? – The kit to make your own set just like this of course!